The government of Mexico has finally passed historic legislation enacting energy reform. (See last week's column, With Historic Legislation, Mexico's Energy Sector is Reformed.)
The energy reform opens up Mexico's energy sector to private companies which can bid for the rights to drill and share in the profits, whereas before they could only be subcontracted. Another goal is to make the state oil company PEMEX (Petróleos Mexicanos) more transparent, autonomous and productive. And, the private production of electricity is also allowed by this new legislation.
It is indeed historic legislation, but it still remains to be seen how well it is going to work out. It would be prudent to take a look at the potential pitfalls that the legislation's enactment could face. Hopefully they can be, as much as possible, avoided.
The energy reform legislation, consisting of 21 parts, is very complex. It includes details about tax and finance, royalties, corporate income tax, extraction taxes, surface rental fees, cost deduction and national content (how much of the investment must be Mexican.)
The legislation creates several more government bureaucracies deemed necessary to manage the Mexican oil industry's re-organization. The new agencies include regulatory and oversight agencies, the National Hydrocarbons Commission (Comisión Nacional de Hidrocarburos) and the Mexican Petroleum Fund, a type of trust fund into which the royalties are to be paid.
So how will all these new agencies be managed, will they be effective and will they work together well?
It's important to manage all this in as transparent a manner as possible, because there are many things that could go wrong. Note that a significant portion of the Mexican population is still against the oil reform. The most prominent critic is politician Andres Manuel Lopez Obrador, who has, in his usual subtle manner of speaking, dubbed the energy reform "the robbery of the century."
Transparency is very important, for Mexicans who oppose the reform, for those who support it, and for private investors.
Mexican President Enrique Peña Nieto, who was able to bring this historic reform to fruition in the Mexican Congress, is promising lower energy costs, and more employment in Mexico. That would be great of course, but if you get people's hopes up and it takes a while to come to pass, that can become a political problem. It's likely to be several years before the benefits of the oil reform are really noticeable.
One of PEMEX's problems is that the government has depended on it too much as a source of revenue, making it difficult for PEMEX to really function as an oil company. The reform allows PEMEX to pay less of its revenue to the government, thus allowing it to spend more of its funds on producing petroleum.
So it's projected by the reform that PEMEX Is going to be paying less to the Mexican government. But there's a loophole. The Mexican Finance Ministry still has the right to "adjust" tax rates if it's not receiving enough revenue elsewhere.
Therefore, although PEMEX is supposed to be treated as a more autonomous entity, the government could, if it wanted, lean on it for more funding. That could be an example of killing the goose that lays the golden eggs.
The reform also includes a plan for the government to take over a third of PEMEX's enormous pension liability. But that depends upon the three following conditions being met:
1. Raising the retirement age for PEMEX workers from 55 to 65 years
2. The PEMEX union allowing an annual audit and prosecution of fraud
3. Changing from a defined benefit plan to a defined contribution plan (individual accounts)
So the question here is, will the powerful PEMEX union sign off on all this?
With all these government agencies, the PEMEX union, the private companies and all this big money moving around, how big a role will corruption play?
Will there a lot of kickbacks and bribes? Will there be much favoritism and insider wheeling and dealing? Crony capitalism?
The Mexican energy reform is potentially a great step forward. If managed properly, it could bring prosperity to Mexico. If mismanaged and/or hijacked by corruption, it could become a fiasco. Let's hope the energy reform is well-managed and makes Mexico a more prosperous country.
Note:
On August 19th, 2014, I was a guest on Silvio Canto Jr's talk show, and we discussed the Mexican energy reform. You can
click HERE
to listen to the interview.
---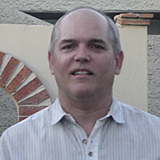 Allan Wall is an American citizen who moved back to the U.S. after living and teaching English in Mexico for a decade and a half. Today, he continues to write articles about various aspects of Mexico and Mexican society. Some of these articles are about Mexico's political scene, history and culture, tourism, and Mexican emigration as viewed from south of the border, which you can read on his website at AllanWall.info.