Puerto Vallarta, Mexico - Our first visit to El Nogalito many years ago brought us to a primitive village with typical languid dogs in the street, children kicking a ball around and fresh laundry hanging on trees and bushes.
Not much has changed but, since then, this small community nestled in the foothills approximately twenty minutes south of Puerto Vallarta has added some very enticing attractions. Over the years as Puerto Vallarta has grown, so has El Nogalito, yet it has managed to keep its quaintness and charm.
El Nogalito, which means 'little oak,' earned the name due to the small jungle oaks that spill down the Sierra Madres above and around the village. A major hiking destination for those so inclined reveals a wonderful array of flora and an abundance of fauna.
The jungle forest consists of a canopy of trees, palms, orchids, gigantic ferns and tropical flowers. Bright green iguanas and chameleons lounge on branches, appearing to be sleeping until they spot a tasty morsel, race up a tree limb and disappear with their prey. Black and blue jays, flocks of green parakeets and the colorful Cacique with its bright yellow wings flutter around squawking as if something is happening, though likely nothing is. Floating dragonflies and butterflies add to the heavenly ambience. The peaceful atmosphere of El Nogalito makes Puerto Vallarta seem like a bustling metropolis.
Several outdoor restaurants welcome guests to sit and sip while listening to the sound of the river nearby, rumbling down from the mountains following summertime storms. El Nogalito is often several degrees cooler and therefore a popular escape from the heat at lower levels and the water is shallow enough in many places for a quick dip.
Puerto Vallarta has become well-known for spa destinations, and El Nogalito is no exception. Boutique motels offer massages, Temazcal Mexican sauna, hot tubs and pools, aroma therapy and health minded menus, as well as the typical nachos, ceviche, margaritas and ice cold beer.
Horse trips are available for treks into the upper hills. Waterfalls with refreshing natural swimming pools can be discovered at varying levels; one can settle on relaxing at lower cascades or continuing on to higher summits. Mother Nature's architecture of trees growing in and out of the granite cliffs, trees jutting out horizontally and plants sprouting out of others are all very camera-worthy. These are sights that don't change no matter how exponential the influx of commercialization. Visit El Nogalito for a glimpse into the past, without going far out of town.
---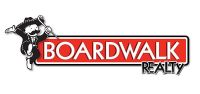 Puerto Vallarta is a paradise, where history and natural beauty is met with all of the comforts of home, and you can live the life you always dreamed of while making a strong investment in the future. Boardwalk Realty, a boutique real estate agency, goes beyond buying and selling homes. From immigration to health care, they can teach you how to live and own in Puerto Vallarta on any budget, and help you turn life into a perfect Puerto Vallarta lifestyle. For more information, click HERE or visit BoardwalkRealtyPV.com