Puerto Vallarta, Mexico - We're sure you've heard of Central Park in New York City, given that it's one of the most famous city parks in the world. A place you may not have heard of however, is Parque de Chapultepec in Mexico City, a park that is, believe it or not, quite a bit bigger than Central Park.
One visit to Chapultepec Park is a sure way to fall in love with Mexico City itself. Pristine walk ways lined with various shades of green trees lead you through over 1,695 acres of forest right in the middle of one of the largest cities in the world.
Not only is the park a forest, it also surrounds a lake that is found right in the center. Here you can rent little boats or kayaks and spend a few hours on the water in this urban Mexican oasis. After hanging out on the water, grab a snack from one of the many Mexican street food vendors, and head over to catch a live music or comedy performance or to catch a sight of some rare animals at the Chapultepec zoo.
If you're a fan of museums, you'll love the park because it is home to seven different museums – more than you can ever get through in one day.
Visiting with children? Head on down to the skate park or to one of the wide open grassy spaces to kick a soccer ball around, bring a slackline and practice your balance, or simply bring a picnic basket and a blanket and spend a day with the family in the serenity of this extraordinary city park.
Mexico City is a fascinating city to visit, but it's an even more fascinating city to live it. There are so many things to experience in the spectacular capital of Mexico that you'll never run out of activities, which is why more and more people are relocating to this wonderful city every year.
When you decide to 'take the plunge,' contact the experts at MEXLend, the most experienced residential mortgage broker in Mexico. We are here to help you secure the loan you need to make that move into the home you've been dreaming of, or to find that perfect vacation property - anywhere in Mexico.
Click HERE to learn more about residential loans and home financing with MEXLend, a leading mortgage broker in Mexico.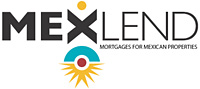 Are you looking to purchase a home, vacation or investment property in Mexico? To discover which one of the many mortgage loan options that MEXLend offers is right for you, visit MexLend.com or MexLend.com.mx, call (322) 222-7377 in Vallarta, toll-free at 1.800.3.Mi.Casa in Mexico or (917) 779-9061 from the US or Canada.

To learn more about MEXlend, click HERE.