Mexico City - It's safe to say, in one of the most densely populated cities in the world, the arrival of the digital era has most definitely been a positive contribution to daily life in the country's capital. Not only have mobile apps made the task of getting around easier, they also help to find food, have things delivered to your door step, communicate with one another, and so much more.
Here is a list of 10 apps that we think are essential to life in the big city:
• Mexico es Cultura: Stay in the know when it comes to cultural activities in the city through reviews, schedules and prices.
• Mercado Libre: The #1 e-commerce website in all of Latin America.
• WhatsApp: The main digital communication platform in Mexico – even included in most phone plans whereas traditional texting is not.
• Rappi: Order anything you need from the comfort of your home and have it at your doorstep within the hour.
• Moovit: All of your public transportation route needs at your fingertips.
• Uber: Don't feel like taking public transit? Uber picks you up at your location and drops you at your destination. Payments can be made through the app too, which avoids the need for cash.
• Vampiritos: Delivers alcohol to your doorstep long after stores have stopped selling. You'll never have to worry about running out of drinks at a party again.
• SpanishDict: If you're not fluent in Spanish, this app will be a lifesaver.
• SkyAlert: Designed and developed in the country, this app notifies you of an Earthquake warning even before the city alarms go off, giving you a little extra time to get to safety.
• Time Out: A guide to find places to eat and drink, plan your event calendar and even save your favorite searches on a personalized home screen.
Mexico City is a fascinating city to visit, but it's an even more fascinating city to live in, and these digital apps will help when it comes to daily life in the big city.
When you decide to make your move to Mexico City, contact the experts at MEXLend, the most experienced residential mortgage broker in Mexico. We are here to help you secure the loan you need to make that move into the home in Mexico City you've been dreaming of or to find that perfect vacation home for you to guarantee time spent in Mexico whenever you wish.
Click HERE to learn more about residential loans and home financing with MEXLend, a leading mortgage broker in Mexico.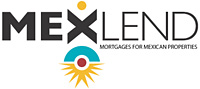 Are you looking to purchase vacation or investment property in Mexico? To discover which one of the many mortgage loan options that MEXLend offers is right for you, visit MexLend.com or MexLend.com.mx, call (322) 222-7377 in Vallarta, toll-free at 1.800.3.Mi.Casa in Mexico or (917) 779-9061 from the US or Canada.

To learn more about MEXlend, click HERE.