Palabras Magicas Marketing and Publicity
Palabras Mágicas: Marketing Puerto Vallarta

Copywriting, Publicity & Photography Services

Need Publicity? Press releases? Online newsletters? Food photography? Zippy, strategic Web Content? Help with Social Networking on Facebook and Twitter?


Originally from Colorado Springs, Roberta Rand is the Owner/Creative Director of Palabras Mágicas Marketing in Puerto Vallarta, Mexico. She writes extensively about Puerto Vallarta, covering a wide range of topics: tourism, theater, cuisine, arts & culture, health care, local charities and social justice issues. She has profiled many of Puerto Vallarta's most prominent restaurateurs, chefs, executives, gallery owners, legal specialists, health care and education providers.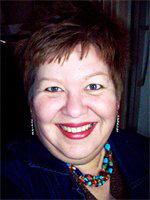 Roberta's resume spans nearly 20 years in the fields of journalism, advertising and Web content management. She has been a magazine editor, ad copywriter, radio script writer, features writer and a specialist in product promotion for national media organizations in Florida, Colorado and Arizona. She is also a published author, whose book "Playing the Tuba at Midnight" (IVP, 1995) explores the quirks of living single.


Roberta is a frequent contributor to BanderasNews.com, the premier source of news and information about the Banderas Bay region for English speakers in Puerto Vallarta and internationally. Roberta is also an accomplished photographer whose slide shows are routinely featured on BanderasNews to accompany her stories.


Got questions? For a no-cost consultation on how Palabras Mágicas can help you develop a Web & Marketing strategy for your Puerto Vallarta business, contact Roberta at roberta(at)mipalabramagica.com, 044-322-180-1897, or visit MiPalabraMagica.com.

• B E L O W T H E F O L D •
Holiday Christmas Show at Boutique Theater: 'Christmas in Paradise'

Roberta Rand

Puerto Vallarta may not be your typical Winter Wonderland this holiday season, but the city's newest live theater venue, The Boutique Theater, will help you suspend disbelief for at least two hours as it presents 'Christmas in Paradise, on December 21st, 22nd and 23rd at 8 pm.

---
Calling All Vets & Animal Lovers: Christmas Pet-a-Thon at Blake's Sports Bar

Roberta Rand

Blake's Sports Bar and Vida Animal de Bahía Banderas (VABB) will host a Christmas Pet-a-Thon from noon to 7 pm on December 4th. Donations of money, veterinary supplies and pet food will be collected for Purr Project, PV Animal, SPCA, PEACE, Paraíso Felino and the Puerto Vallarta animal shelter.

---
Viva Mexico! Parade Celebrates 100th Anniversary of Mexican Revolution

Roberta Rand

A large, appreciative crowd of patriotic citizens, along with many Americans and Canadians lined the streets of Puerto Vallarta on Saturday, November 20th to watch the the Mexican Revolution parade that incorporated Marines, charros, beauty queens, folkloric dancers, bands and pimped-out pick-up trucks.

---
Ray's Consignment Shop: Fun Finds & Friendship on Calle Miramar

Roberta Rand

Ray Smith's consignment shop on Calle Miramar, just north of the Rio Cuale bridge in downtown Puerto Vallarta, is an amalgam of junk shop, art gallery, lunch counter and Left Bank salon - not necessarily in that order - and PV's most popular destination for thrift-store junkies.

---
Get Back! had Audience Members on Their Feet at Teatro Vallarta

Roberta Rand

'It was pure karaoke,' as Simon Cowell might be wont to comment, but the audience for Thursday night's Get Back! Beatles Tribute at Teatro Vallarta didn't seem to mind. From the opening chords of 'I Want to Hold Your Hand,' they sang along en-masse, matching the lyrics word-for-word.

---
Festival del Concierge Event Raises $58,000 MXN for Local Charities

Roberta Rand

The First Annual Festival del Concierge, hosted by Thierry's Prime Steak House in Plaza Peninsula, was a resounding success with over $58,000 pesos raised for three Puerto Vallarta charities: Project Pitillal, Vida Animal Bahia de Banderas and the Foundation of the Americas.

---
Don Guacamole Celebrates Grand Opening with Pearlicious Fête

Roberta Rand

The Zona Romantica was a sea of white last Saturday night as an invitation-only guest list celebrated the 15th Anniversary of La Piazzeta and the Grand Opening of Don Guacamole, Mimmo's new Mexican restaurant on the south side of Puerto Vallarta.

---
World-Class Sculptors Find Inspiration, Audience in Puerto Vallarta

Roberta Rand

Offering the public a rare inside view of sculptors at work, the Puerto Vallarta Sculpture Symposium runs through February 13th at Casa Alexandra. On February 6, sculptures-in-progress will be moved to the Malecón, near the amphitheater, where the artists will continue to carve and shape their works.

Tell a Friend
•
Site Map
•
Print this Page
•
Email Us
•
Top