News Around the Republic of Mexico | May 2005
Drug Culture Eulogized By Musicians From The North

Wire services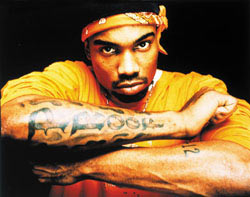 It's an uphill battle for local tourism officials who fight a daily battle against Sinaloa's reputation in their attempt to lure visitors and nurture a nascent conventions business.

Culiacan, Sinaloa - It's Saturday night and security is tight at Las Flores, a swank, sweltering ballroom in an otherwise quiet industrial district. Burly police officers armed with machine guns and bullet-proof vests survey a growing crowd dressed in uniforms of their own: white cowboy hats and mock DEA caps, designer button-down shirts and belts studded with cell phones, pagers and walkie talkies.


On stage, an immaculately attired four-piece band plays jaunty, accordion-driven dance songs. The music sounds innocent enough, until the singer steps to the microphone. He recounts the adventures of a drug lord captured, sad to say, by government soldiers. Cherish the Mexican flag, he exhorts the crowd, "because the red stands for the blood spilled in this illegal business."


This is the world of the so called narcocorridos, a mix of gangster rap lyrics and traditional polka and waltz rhythms. They are the soundtrack to the booming and violent drug trade in northern Mexico. And Culiacan, a bustling city of 800,000 people, is the heart of the narcocorridos scene.


The songs tell the stories of drug deals, massacres and powerful bosses, and are milliondollar sellers on both sides of the border.


"For the people who listen to them, they say 'This is what I've lived and it's in a language I can understand, not fed to me by the powers that be,'" said Luis Astorga, a sociology professor at Mexico City's National Autonomous University (UNAM) and the nation's leading expert on corridos. "They are oral histories."


But when it came out that that the lyrics to several narcocorridos had made their way into library books for elementary school students, the song form, already banned from the radio in several northern states, has come under another wave of attack.


The debate in Mexico echoes the fight in the United States over gangster rap in the early 1990s. Detractors say the lyrics promote violence and hero worship of drug lords; defenders say they merely paint a picture of reality, a CNN for the streets. Mexican legislators have promised hearings on the library book issue.


Juan Carlos Ayala, director of culture at the University of Sinaloa, says such crackdowns accomplish little. "Prohibiting them is useless," he said. "When they were banned on the radio is when they sold the most in the street. They are a part of the popular culture."


Culiacan: Capital Of Corridos


Here in Culiacan, capital of Sinaloa, where corridos detailing the lives of drug runners first appeared at least 30 years ago, narcocorridos are everywhere. Lincoln Navigators with spinning wheel rims pump the songs as they crawl down the main avenue; every street vendor carries a stack of bootleg narcocorrido CD's; and the Rafael Buelna market just west of downtown stocks one the larger collection of narcocorridos in the country, along with all you need to complete your narco outfit hats emblazoned with pot leaves and AK-47 rifles, ostrich boots and belt buckles with images of poppies, the flower that is the basis for heroin.


Situated about 700 miles south of Tucson, Ariz., Sinaloa has been called the Sicily of Mexico. The state has given birth to many of Mexico's major drug lords, who have graduated from its impenetrable mountains to run the powerful cartels of Tijuana, Ciudad Juárez and beyond. For generations, the sierra of Sinaloa has been fertile ground for poppy and marijuana cultivation as well as drug trafficking know-how that has been passed on to younger smugglers.


The state claims as native sons such infamous bosses as Miguel Ángel Félix Gallardo, the "Padrino" who revolutionized the cocaine trade before he was arrested in 1989; his nephews, the Arrellano Félix brothers of the Tijuana cartel; Amado Carrillo Fuentes, the "Lord of the Skies," who led the Juárez Cartel to prominence in the 1980's; and Rafael Caro Quintero, imprisoned for his role in the murder of DEA agent Kiki Camarena.


Although much of Mexico's recent drug violence has hit border cities like Nuevo Laredo and Matamoros, drug killings are a fact of life in Sinaloa, which averages about 500 killings a year, most of them drug related.


Pervasive Menace


"Almost everyone here has seen a killing or a shooting," said Ayala. "There are very few people who have escaped having a family member or a friend with some nexus to the narco world." On the outskirts of Culiacan sits the Humaya Cemetery and toward the rear lies what has become known as the narco neighborhood.


Tombs rise like minichurches, elaborate structures made of smoked glass and marble tile. Inside are pictures of the deceased, often men in their 20's or 30's. In one, a young man stands grinning in his kitchen with his machine gun.


"Oh man, around here are all the heavyweights," said Jorge García, a worker repainting the inside of a tomb. "All these chapels have a story."


It's the corridos that tell many of those stories.


Many corridos present traffickers as strong men who rose from poverty to make something of themselves. The problem, most seem to agree, lies with the drug users in the United States who fuel the business. On their latest album, the Tucanes de Tijuana sing, "The big labs don't stop working because the consumers don't stop buying ... I think the countries should legalize." Some of the most popular songs in Culiacan detail the adventures of Joaquín "El Chapo" Guzmán, considered by some to be the most powerful drug lord in Mexico.


El Chapo, or Shorty, gained fame four years ago when he slipped out of a maximum-security prison in a laundry cart. Since then, law enforcement officials say Guzmán has helped spark the current wave of violence by taking aim at cartels along the border.


And while officials have fruitlessly hunted for El Chapo, clubs and car stereos in Sinaloa and beyond have been playing a variety of songs about Mexico's most wanted drug lord, some even speculating on where he may be hiding.


Big Bucks Business


The Tucanes de Tijuana, a multi-platinum-selling band that despite its name hails from Sinaloa, penned a song celebrating the Chapo's escape. "With the return of El Chapo," they sing, "the business of the south began to grow. There are people very worried because the Chapito has returned."


"The Chapito isn't very tall, but he's very well known!" declare the Titanes de Durango on their latest album.


Manuel Ángel Soto, who has sold corridos in the Rafael Buelna market for 35 years, says the songs usually appear about six months after a particular story hits the news.


Patron Narco-Saint


If El Chapo is hiding out in the mountains of Sinaloa, as some officials and corridos writers suspect, he may have made a visit to Culiacan's most famous shrine, the Chapel of Jesus Malverde, an unofficial Catholic saint who looks over smugglers.


There, the faithful leave notes and Polaroid pictures, with the more thankful buying one of the many glass altars that line the wall at about 1,500 a pop. Among the pictures are 18-wheelers and photos of tough looking men with guns in their belts. One man, who reportedly has survived two attempts on his life, writes to Malverde, "Thanks for taking care of me and protecting me from my enemies." Several musical groups have left copies of their CD's to be blessed.


All this adds up to an uphill battle for local tourism officials, who say they fight a daily battle against Sinaloa's reputation in their attempt to lure visitors and nurture a nascent conventions business.


Officials were furious earlier this year when the U.S. State Department listed Sinaloa as danger zone for U.S. visitors because of drug battles.


"There's a very exaggerated perception in the country and beyond that here we are almost in a state of war," said Óscar Guerrero Félix, president of Culiacan's hotel association. "To combat that perception, to show the world the opposite is true, is very expensive." Guerrero's organization has launched a slick magazine and Web site that seeks to present a more balanced image.


And some of Culiacan's younger residents are turning their backs on narcocorridos and the lifestyle they represent.


Jorge Soto, a 32-year-old accountant at the University of Sinaloa, said he used to listen to corridos, but no more.


"People listen to that music and it makes you want to participate," he said. "You feel like a person you're not, you feel more macho." Soto now belongs to a church group called "Sowing Love" that goes into the mountain villages around Culiacan in hopes of convincing farmers to harvest crops besides marijuana and poppies.


"Obviously, there's a lot to do," he said.
Tell a Friend
•
Site Map
•
Print this Page
•
Email Us
•
Top