Business News | June 2005
Mexico Attempts to Improve Disclosure

Noel Randewich - Reuters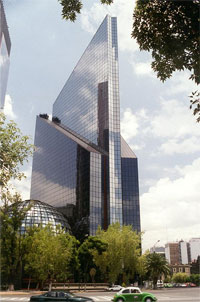 Lawmakers want to attract small investors.

Mexico City - Hoping to draw wary small investors to its stock market, Mexico is planning tougher rules for corporate disclosure, but it is unclear whether that will actually lead to a wider flow of information.


Lawmakers this year are expected to approve changes to an old stock market law, including more stringent requirements for businesses to share information with investors.


"Relevant information and events will be much better defined and regulated," said Antonio Flores, a partner at Mancera Ernst & Young consultancy in Mexico City.


Besides more strictly defining that relevant information, the revised law would make chief executives personally responsible for sharing market-sensitive information with the public.


But experts say existing rules that regulate companies are often not enforced in Mexico, raising questions about the effectiveness of the impending changes.


Mexico's market regulator, the National Banking and Securities Commission, historically has not published the names of companies or individuals found guilty of rule-breaking, leaving investors to wonder to what extent regulations are enforced.


The commission told Reuters last February it would provide an edited list of past market cheaters, but has yet to share any names.


Almost all of the nation's largest companies are controlled by wealthy families that are accustomed to playing their cards close to the vest and that sometimes make decisions at the expense of minority shareholders.


For Mexican companies that also trade on Wall Street, it is easier to find some information through U.S. securities regulators than in Mexico.


Mexican tycoon Ricardo Salinas, charged by U.S. and Mexican regulators with fraud in a debt deal, is delisting his broadcaster TV Azteca and retailer Elektra from the New York Stock Exchange. Yanking them from the Securities and Exchange Commission's turf reduces the flow of public data about the two companies, both components of Mexico's leading IPC stock index.


Mexico's stock market is popular among foreign investors and has surged almost 30 percent over the past year, but analysts say inadequate corporate governance standards remain a weak spot.


Very few middle-class Mexicans invest in stocks, but Jorge Fabre, director of the Mexico City-based Center for Excellence in Corporate Governance, said wider sharing of corporate information would help the markets evolve.


"Because of a lack of information and trust, we put our savings elsewhere," he said.


While quarterly reporting standards have improved in recent years, and institutional investors often have a direct line to company executives, many Mexican companies still tend to leave small investors out of the loop.


Once a year in the United States, thousands of employees, stock owners and media pack a basketball arena for retailer Wal-Mart Stores' shareholders meeting, which is also broadcast over the Internet.


But stockholder meetings are private at Wal-Mart de Mexico, or Walmex, although the Mexican subsidiary later reports a summary of the event to the stock exchange.


Blue-chip companies like Walmex and New York-traded cell phone operator America Movil regularly hold closed-door events and tours for institutional analysts, leaving out small investors.
Tell a Friend
•
Site Map
•
Print this Page
•
Email Us
•
Top