Health & Beauty | September 2005
Tuckin' & Tannin' in Vallarta

Marla Hoover - PVNN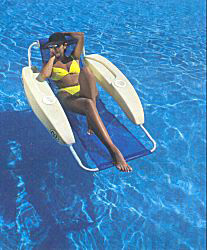 Knowing someone who has had a procedure and is happy with the outcome is the best source of knowledge on vacation surgery.

Ahh... vacation, sun, sand, surf, surgery. Surgery? Si, for many reasons the rising number of people who are choosing to have plastic surgery are choosing to have that surgery while on vacation.


Over the last decade people who approve of cosmetic surgery for themselves or others has increased by 50 percent. It is no longer felt as a luxury reserved for the rich and famous or perceived as vanity or a quest for perfection but rather increasing ones quality of life by promoting a positive self-image. Plastic surgeons have seen the over all value and psychological link between body image, positive attitude and resulting physical health.


Because of a healthier lifestyle many men and women over 50 are not only feeling good about themselves but want to maintain a youthful appearance. As this large group of the population continues to age there is an anticipated increase in the number of plastic surgery procedures to continue. Each year more of these procedures are being done while on vacation. Here we will explore this issue with local plastic and reconstructive surgeons.


Why Vacation Surgery?


The benefits of vacation surgery are multi-fold. According to Dr. Jose Manuel Guerra, vacation surgery is increasing in part because, "procedures are the same here as anywhere, we have the newest technology and training. The idea is to offer the same quality here as in the United States or Mexico City ." Each year Puerto Vallarta holds an international symposium on plastic and reconstructive surgery. Physicians from around the world attend to learn the latest techniques and advancements made in their field of medicine as well as having the opportunity to obtain the newest equipment, appliances and devices.


Besides the latest techniques being available, the costs are lower. Dr. Alfredo Vazquez-Carillo states, "plastic surgery procedures are much less expensive here with the same results you would expect in New York ." Depending on the type of surgery performed, hospital stay, physician charges and other factors, having cosmetic procedures done in Puerto Vallarta will cost a fraction of what it would in the United States . The average charge for liposuction is $1,000 to $2,000.00, for a full facelift including neck, upper and lower eyelids, and forehead revisions; the average charge is between $3,000.00 and $4000.00. A complete, abdominoplasty or tummy tuck will cost on average between $3000.00 and $5000.00. All charges include hospital expenses; medical team, anesthesia, and pre and post op care and are dependent upon amount of surgery needed. Compare this with the average cost of these procedures in the US and see why vacation surgery is gaining popularity.


Dr. Miguel Saldana explains "many patients like the anonymity of having surgery while out of town, that way when they return home they enjoy knowing they look better than before they left." Being in a less stressful environment is another factor in deciding on vacation surgery. Physicians' finds that people on vacation are more relaxed thus recuperate from procedures faster. Many of these patients come to town a few days in advance of their surgery to unwind and de-stress, preparing for their procedure. "This "Spa/Surgery" experience is enhanced by having massages, yoga, Jacuzzi's, and other body treatments prior to and with the doctors okay, after sufficient recovery. Plus they get to try out their new look in a tropical location," states Dr. Vazquez whose practice offers this unique arrangement.


Types of Procedures done in Puerto Vallarta


Liposuction surgeries are the most popular procedures requested in Puerto Vallarta . Traditional liposuction, ultrasound assisted liposuction or UAL, and liposculpture are available. UAL is a type of liposuction that has been practiced in Europe and Latin America for several years and has just begun to gain notice in the United States . This procedure is similar to traditional liposuction, however using UAL the fat is first fractionated by the use of ultrasonic energy delivered to the fat via a long thin probe which is inserted in the same way as for traditional liposuction. The ultrasonic energy targets only the fat cells, which leave the surrounding structures; blood vessels and connective tissue undamaged. The high frequency vibration bursts or explodes the fat cells allowing for an easier, low-volume suction removal. This allows for comparatively large amounts of fat removal per operation with fewer traumas to the tissues and less postoperative swelling and bruising. Liposculpture is the application of external ultra sound half an hour before surgery to fractionate fat cells for ease in removal.


Dr. Vazquez explains these procedures can also be used in conjunction with a tummy tuck for more effective body sculpturing. Breast augmentation or enlargement, breast lifts, and breast reductions are highly requested as well as complete facelifts, according to Dr. Guerra. Dr. Saldana states the most popular procedure for men is eyelid surgery seconded by liposuction surgeries. These as well as rhinoplasty or nose surgery, calf implants, chin and cheek re-sculpturing and many other procedures are also available. Collagen, fat and Botox injections - a fairly new technique of injecting a small amount of botulism toxin protein subcutaneously to paralyze muscles which reduces wrinkles – can also be obtained.


Quality of Care


"Safety and confidence is most important for our patients." According to Dr. Geurro. Full bilingual staffed hospitals, high-tech equipment, up to date skills and fully accredited physicians assure that patients can expect the same quality of care in Puerto Vallarta as they would the United States , Canada or Europe . Surgical candidates are all required to give a complete medical history and to have pre admission work up that includes but not limited to, lab draws, chest x-rays, EKG's, and cardiology evaluation.


Each patient is also seen by an anesthesiologist prior to surgery to discuss what can be expected. "The new medicines in the anesthesia family do not stay in the body so patients wake up within a few minuets of end of surgery with no grogginess or complaints of nausea" states Dr. Vazquez, "adding this allows the patient to feel better faster and aids in a quicker recovery." Local, conscious, general sedation and spinals are all used depending on the type of surgery done.


"Our focus is to advise patients of risks, provide patient education, and to keep in close contact with our patients post operatively," says Dr. Saldana. All patients are seen postoperatively by the operative surgeon. The physician does any post op care such as dressing, drain, or suture removal as well as follow up care and instructions. The length of hospital stay varies depending on the type of procedure done. Most require just a one-night stay in the hospital to monitor recovery and pain control if needed. Tummy tucks usually require two nights and in some cases three. Patients can then go to their homes, hotels or condos to finish recuperating, returning to their individual doctors' office for follow up care.


Choosing a Physician


Word on mouth is the way most find a qualified cosmetic surgeon. Knowing someone who has had a procedure and is happy with the outcome is the best source of knowledge on vacation surgery. Referral patients make up the greatest percentage of the surgeons' vacation surgery practices. Consultations also offer information and confidence in choosing the right physician. Surgery dates can be arranged during consultations for vacation dates in the future or depending on the physicians' schedule and length of candidates' vacation, procedures can even be performed while the potential patient is in town.


Who is having vacation surgeries?


According to all three surgeons interviewed, more men and women each year are coming to Puerto Vallarta to have their cosmetic surgery. These physicians perform over three hundred such surgeries annually and the number is rising. These procedures are apart from their other reconstructive surgery practices or practices in other cities.


All agreed that most of their patients' came from the United States and Canada , though they have had patients from all over Europe and as far away as Korea . Eighty percent are in the 50 to 60 year old age group, while 20 percent make up the 40 and younger or 60 plus age group. In some practices up to 30 percent of these patients are men and this percentage is also increasing annually.


These trends mirror - on a smaller scale - those of the United States. The American Society of Plastic Surgeons and the Plastic Surgery Education Foundation reported that cosmetic procedure percentages have tripled since 1992, with 50 percent of this growth occurring since 1996. The age groups and types of procedures requested in Puerto Vallarta also follow the U. S. trends.


Tanning and Tucking


Having a dream vacation and returning home looking and feeling better, more refreshed, and with a whole new attitude seems to be a perfect coupling. Since most of these procedures and recovery from are relatively quick and dramatically less expensive than in the States it is no wonder why so many are opting to take home not only a tan but a little tucking as well.


*As a U.S. nurse with over twenty years of experience, it is my opinion that the physicians interviewed for this article have not only the highest credentials possible in their field, but are extremely knowledgeable, capable, understanding, and have terrific bedside manners. I would recommend their services without question.
Tell a Friend
•
Site Map
•
Print this Page
•
Email Us
•
Top