Health & Beauty | December 2005
Psychotherapy Usually First Line of Treatment for Depression

Sueanne Hagemann - PVNN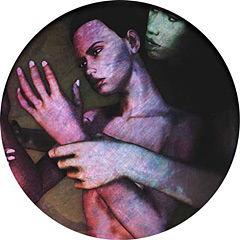 Licensed Mental Health Counselor Sueanne Hagemann relocated to Puerto Vallarta in 2002, where she opened Vallarta Counseling Associates in 2003.
Click HERE for more info.

Psychotherapy is often the first form of treatment recommended for depression. Sometimes called "therapy" for short, the word psychotherapy actually encompasses a variety of treatment techniques. During psychotherapy, a person with depression talks to a licensed and trained mental health professional who helps him or her identify and work through the factors that may be triggering their depression.


These factors include:


• Grief from the loss of a loved one or grief from having a chronic illness


• Disputes with family, friends, or co-workers


• Role transitions, such as moving to a new city, graduating from high school or college, changing jobs, or retiring


• Social isolation


• Substance abuse


Sometimes these factors work in combination with heredity or chemical imbalances in the brain to trigger depression. Taking care of the psychological and psychosocial aspects of depression are just as important as treating its medical cause.


How Does Psychotherapy Help?


Psychotherapy helps people with depression: Understand the behaviors, emotions, and ideas that contribute to his or her depressed state. Understand and identify the life problems or events - like a major illness, a death in the family, a loss of a job or a divorce - that contribute to their depression and help them understand which aspects of those problems they may be able to solve or improve. Regain a sense of control and pleasure in life. Learn coping techniques and problem-solving skills.


Types Of Therapy


Therapy can be given in a variety of formats, including:


• Individual - This therapy involves only the patient and the therapist.


• Group - Two or more patients may participate in therapy at the same time. Patients are able to share experiences and learn that others feel the same way, and have had the same experiences.


• Marital/couples - This type of therapy helps spouses and partners understand why their loved one has depression, what changes in communication and behaviors can help, but also what they can do to cope.


• Family - Because family is a key part of the team that helps people with depression get better, it is sometimes helpful for family members to understand what their loved one is going through, how they themselves can cope, and what they can do to help.


How Do I Seek Therapy?


Seeking treatment for depression is difficult for most. Some may feel that taking the advice of a mental health professional makes them something other than normal, or that they have given up the battle to be in control of their emotions. This is simply not so. Maintaining good mental health is just as important as maintaining good physical health. Good mental health allows you to take on life's challenges with a better perspective and experience each day with a sense of fulfillment.


If you are experiencing the symptoms of depression, see your primary care physician for an initial evaluation. Sometimes general modifications to your lifestyle that include a healthy diet, exercise, and seeking the support of family and friends can be enough to help mild depression without further treatment. For moderate to severe depression, however, your physician can either prescribe antidepressant medication or refer you to a mental health professional for further evaluation and treatment.


Therapy Tips


Therapy works best when you attend all of your scheduled appointments. The effectiveness of therapy depends on your active participation and working together with your therapist to effectively deal with your depression. It requires time, effort and regularity.


As you begin therapy, establish some goals with your therapist. Then spend time periodically reviewing your progress with your therapist. If you don't like your therapist's approach or if you don't think the therapist is helping you, talk to him or her about it and seek a second opinion if both you and your therapist agree, but don't discontinue therapy abruptly.


Tips To Help You Get Started


• Identify sources of stress: Try keeping a journal and note stressful as well as positive events.


• Restructure priorities: Emphasize positive, effective behavior. Make time for recreational and pleasurable activities.


• Communicate: Explain and assert your needs to someone you trust; write in a journal to express your feelings.


• Try to focus on positive outcomes and finding methods for reducing and managing stress.


Remember, therapy involves evaluating your thoughts and behaviors, identifying stresses that contribute to depression, and working to modify both. People who actively participate in therapy recover more quickly than those who aren't motivated and have fewer relapses.


Therapy is treatment that addresses specific causes of depression; it is not a "quick fix." It takes longer to begin to work than antidepressants, but there is evidence to suggest that its effects last longer. Antidepressants may be needed immediately in cases of severe depression, but the combination of therapy and antidepressant medicine is very effective. Treatment is best determined on an individual basis.
Tell a Friend
•
Site Map
•
Print this Page
•
Email Us
•
Top