Health & Beauty | December 2005
Get Your Teeth Fixed While You Get a Tan

ABC News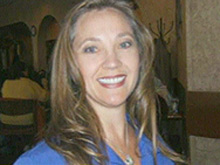 Brenda Patton shows her new pearly whites after her dental vacation to Mexico. (ABC News)

Plagued with bad teeth for much of her life, Brenda Patton was ashamed of her smile.


She endured the shame for so many years because she simply could not afford the dental work. Then Patton heard about dental vacations to Mexico.


Each year, thousands of Americans cross the border to visit dentists in Mexico who will replace crowns, fill cavities, and perform root canals at a fraction of the cost in the United States.


For example, according to La Familia Medical Center in Mexico, a porcelain crown costs $180 to $200 compared to $1,000 in the United States. Fillings in Mexico cost $40. In the United States, they cost $120 to $200. The extraction of a wisdom tooth in the United States runs around $400. It costs about half that in Mexico. For those who do not have health insurance, these differences are too great to ignore.


So Patton and her family spent a month in Los Barriles and mixed trips to the dentist with family fun in the sun.


"This is just really important to me that I have a beautiful smile and that I project out what I have inside," said Patton, of Washington.


Dr. Greta Richter, a dentist who practices in New York City, said dental vacations had some hidden costs.


"These patients are often leaving for up to a month," she said. "There's cost of travel, cost of lodging down there while you're there, and income loss when you're gone."


After spending some long days in the dentist's chair, Patton received a new smile after six appointments. She received 27 crowns, a root canal, and two bridges for a total of $9,800 -- less than half the price she would have been charged by her dentist in the United States.


"To have that many crowns done at one time is not really recommended," Richter said. "Some of the cases, definitely, it will work. But a lot of times, to have that many crowns done, you have to have bite adjustments done and get used to the teeth. Even though she looks great now, we don't know what's going to happen to her bite."


Patton said there were other, more immediate drawbacks. The language barrier proved to be a considerable obstacle.


"It is still kind of stiff and sore, and it just isn't the same smile," Patton said. "I am just thinking it was a misunderstanding because they didn't understand English that well."


Richter said she believed that the Mexican dentists did quality work and that some even took American insurance. She said that it was important to follow up with a dentist in the United States to make sure that there were no problems because it would be expensive to go back to Mexico for repairs.


She also said to research the Mexican dentists on the U.S. Embassy Web site, and make sure that the dentists wear gloves and masks and that they speak English if you do not speak Spanish.


As for Patton, she's completely satisfied with her new smile.


"I'm so happy to have beautiful teeth and to have a smile that I can really be proud of," she said.
Tell a Friend
•
Site Map
•
Print this Page
•
Email Us
•
Top