News from Around Banderas Bay | March 2006
Total Fitness - with No Boys Allowed!

PVNN
Join Banderas News video journalist, Laura Gelezunas, as she takes a tour of the revamped fitness salon.


Total Fitness Gym
Timon 1
Marina Vallarta, Puerto Vallarta
Tel: 221-0770

Click HERE to sign-up to win a free class!
Same Gym, New Owner, New Philosophy, plus No Boys Allowed!

Puerto Vallarta - Total Fitness Gym in Marina Vallarta has been helping women get into shape for over four years. Recently, the gym was sold to Elisa Tovar, a long-time physical fitness instructor, and she has taken the helm and implemented a new way to think about exercise and the body. Tovar invites you to take a tour of the revamped fitness salon at any time.


The female-only clientele at Total Fitness Gym really like working out and some say it is more than just a place to get in shape. Gym member Christine Bilelis says, "I love it here because I feel that everybody that comes here is like family... we love and support one another."


Tovar enjoys working with her clientele and has recently implemented a new physical fitness program. The program fits the particular needs of the customers. "I saw that just to come to the gym and work out is not enough, we think that you have to balance between your mind, your body, your goals, you have to have something different," Tovar says.


Total Fitness offers over 50 classes per week and has 12 instructors. The twist is, there are three different programs for the body: rapid fat reduction, muscular development, and mind and body correlations. These specialized programs provide just what the ladies are looking for in a fitness regimen.


Susan Yauk, gym member, says, "I like it because they offer the weight loss program and the just nutritional one and just thinning yourself or slimming yourself and you just get an all-around work out here."


You can choose from yoga, spinning, pilates and a wide variety of aerobics classes, including latin dance, plus there are free weights, cardio equipment, weight-lifting machines and a personal trainer. At the reception desk is a board listing all of the available classes, days of the week and the times you can go. Each class is marked with a color-coded dot so you know which program it corresponds to.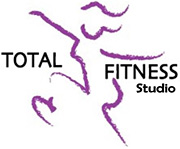 Every workout is tailor-made for each client. Trainers check on your goals and help you achieve them. It does not matter how old you are, what kind of shape you are in or what you want to look like, Total Fitness will keep you on track. Plus Elisa brings over ten years of experience to the gym, because she really loves it. And her passion for the business keeps the enthusiasm alive in the gym, even if patrons don't always feel like working out.


Join Banderas News video journalist, Laura Gelezunas, as she takes a tour of the revamped fitness salon. Total Fitness Gym is located at Timon 1 in Marina Vallarta, and is open Monday-Friday from 6:30 am to 9:30 pm, and on Saturdays from 8 am to 2 pm. For more information call [322] 221-0770 or click HERE to sign-up to win a free class.
Tell a Friend
•
Site Map
•
Print this Page
•
Email Us
•
Top