News Around the Republic of Mexico | August 2006
Mexico's Anti-Israeli Chutzpah

Allan Wall - PVNN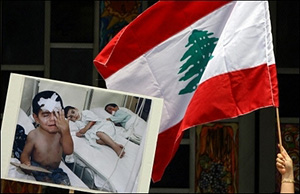 Lebanese citizens resident in Mexico wave their national flag in front of a picture of the war in Lebanon at Guadalupe Basilic in Mexico City. Israel 's air strike on the Lebanese village of Qana sparked global outrage, with the UN Security Council deploring the deaths and Arab and Muslim leaders and thousands of livid protesters in the Middle East branding the assault a war crime. (AFP/Omar Torres)

Most of the world ignored it, but Mexico and Israel recently had a diplomatic tiff. Their exchange raises some interesting questions about U.S.-Mexican diplomatic relations.


It all began when a group of Mexican intellectuals and magnates published a statement in a newspaper, criticizing Israel for the conduct of its war against Hezbollah in Lebanon.


Israeli ambassador to Mexico David Donnan struck back, arguing that by placing all the blame on Israel, the document encouraged terrorism.


This was too much for the SRE (the Mexican foreign ministry), which reprimanded the Israeli ambassador for overstepping his bounds as a diplomat. SRE spokesman Joel Hernandez declared:

The Vienna Convention on Diplomatic Relations establishes the limits for the conduct of diplomatic representatives... every diplomatic agent must conduct himself with respect to the laws and regulations of the host nation.

Article 41 of the Vienna Convention on Diplomatic Relations states:

It is the duty of all persons enjoying such privileges and immunities (diplomats) to respect the laws and regulations of the receiving State. They also have a duty not to interfere in the internal affairs of that State.

According the Mexico, the Israeli ambassador violated that article by criticizing the critics who signed that statement in the media.


The Mexican government is zealous to protect its sovereignty over any perceived slight. But when it comes to the behavior of Mexican diplomats in the United States, it's a whole different story. They don't mind interfering in the internal affairs of the U.S., especially regarding immigration and related issues.


Mexico's vast network of consulates, consular offices, and mobile consulates in the United States are centers of Mexican political activism. They promote illegal immigration, the subversion of U.S. law and U.S. national identity. Mexico's own foreign minister, Ernesto Derbez, explained:

Through our network of 45 consulates, we reinforce attention to the needs of our fellow Mexicans in the United States, regardless of their legal or migratory status.

In California, Mexican consuls have met with California Latino legislators to discuss immigration-related legislation. Foreign Minister Derbez has met with a California legislator to discuss granting California state driver's licenses to illegal aliens.


When state and local governments try to curtail illegal immigration, they are attacked by meddling Mexican diplomats, who sometimes behave more like colonial governors than diplomatic representatives of a foreign state.


"We have problems with some school districts," complained a Mexican consul in California, when some local schools had the nerve to reject bilingual education.


In 2004, Arizona passed Proposition 200, designed to prevent illegal aliens from voting and collecting state welfare benefits. Mexican leaders were not pleased.


It also turned out that 40 percent of Arizonans of Mexican ancestry voted for the measure. Foreign Minister Derbez lamented this fact, saying, "we have to work to educate even our own Mexican-Americans about why it is important that these proposals are not accepted."


The Mexican Foreign Minister seems to be claiming Mexican jurisdiction over Americans of Mexican ancestry.


This policy is promoted by Mexican president Vicente Fox. Speaking in Chicago on one of his frequent forays north of the border, Fox boasted, "We are Mexicans that live in our territories and we are Mexicans that live in other territories... we are 120 million people that live together and are working to construct a nation."


This past spring, America's streets were ruled by demonstrators marching for the "rights" of illegal aliens. Fox dealt with the marches in a "foxy" manner. On April 17, Fox's spokesman announced Mexican consulates had been instructed not get involved in the demonstrations. But Mexico has a department of the foreign ministry, the Institute of Mexicans Abroad (IME), designed to organize Mexican-Americans to further the interests of Mexico.


The IME promoted the April 10th protests. The IME section of the SRE website contained a statement that actively supported the marches:


On April 10, 2006, immigrants and their allies are continuing historic mobilizations in Washington, D.C., and multiple cities to oppose the harsh and unworkable HR 4437 and demand real immigration reform that is comprehensive, respects civil rights, reunites families, protects workers, and offers a path to citizenship for the current undocumented and future immigrants to the US. Below is a list of April 10 events happening across the nation.


This statement was followed by a long list of protests being held throughout the country, complete with contact information.


This was blatant interference in U.S. internal politics, much more serious than anything the Israeli ambassador in Mexico did.


No matter how outrageous the behavior of Mexican diplomats, none has ever been publicly reprimanded by our federal government, though such Mexican meddling would simply not be possible if not for the collaboration of our own government.


The Mexican government is taking advantage of American largesse in order to keep the northern "safety valve" open, thus destroying any real incentive to reform Mexico's economy. But Mexican officials only get away with meddling because we allow it.


If Americans don't like this situation, we need to put pressure on our own leaders and lawmakers to stop it. And if that doesn't work, we need to elect new ones.


But Mexico's aggressive lobbying abroad contrasts with its hypocritical denunciations of Israel's rhetorical self-defense at home.
---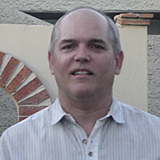 Allan Wall is an American citizen who has been teaching English in Mexico since 1991, and writing articles about various aspects of Mexico and Mexican society for the past decade. Some of these articles are about Mexico's political scene, history and culture, tourism, and Mexican emigration as viewed from south of the border, which you can read on his website at AllanWall.net.

Click HERE for more articles by Allan Wall.
Tell a Friend
•
Site Map
•
Print this Page
•
Email Us
•
Top