News Around the Republic of Mexico | February 2007
Mexico: In the Crossfire of the Drug Cartels

Allan Wall - MexiData.info
A Mexican congressman shot, and hundreds of families evicted from their homes. It was another week in the Mexican War on Drugs.

On February 19th, 2007, Mexican congressman Horacio Garza Garza (of the PRI, the Institutional Revolutionary Party) was in cartel-embattled Nuevo Laredo (he is a former mayor of the city). While being driven by his chauffeur back to the airport, to return to Mexico City, the red Suburban in which he traveled was attacked by a gunman.


Congressman Garza was injured and survived, but the chauffeur died — which was not surprising since 15 bullets had entered the vehicle, all on the driver's side.


The Gulf Cartel is suspected as being the culprit. Garza says that before the attempt he had received death threats. Also, in the previous year two of his chauffeurs had been executed.


There is a theory, however, that the chauffeur and not Garza was the actual target. For one thing all the rounds entered on the driver's side, and the chauffeur was a former policeman.


In any case, the Mexican Congress is now offering extra protection to any congressperson who makes a request for security.


Meanwhile, in the southern narco-infested state of Guerrero, state representatives have been authorized to bear arms to protect themselves, as well as to be accompanied by two bodyguards.


In Mexico City, a housing complex in the Tepito district, which was a haven for drug trafficking and other contraband, has been expropriated and all of its residents (scores of families) evacuated. The expropriation was announced on February 14th. Initially the residents were given only 72 hours to abandon their homes, which wound up taking a week, still a rather short time span to have to leave your home.


This action was taken not by President Felipe Calderon's federal government, but by the Mexico City government of Marcelo Ebrard, of the PRD (Party of the Democratic Revolution).


This raises difficult questions, which are not uncommon in a war on drugs anywhere — how do you fight drug traffickers without endangering the civil liberties of people who may not even be involved in the drug business?


In the Tepito case, the Mexico City government has promised to indemnify evicted property owners and subsidize renters. Nevertheless, evicted residents weren't happy, and some protested by putting up street barricades, which were unceremoniously removed by Mexico City police.


This presents an interesting contrast with the protests last year supporting Andres Manuel Lopez Obrador (the losing presidential candidate in a hotly-contested election). In that case, protestors were allowed to block traffic for weeks on end because the Mexico City government was on their side.


But as Tepito residents discovered, it didn't matter which party they had voted for — when a PRD government decided to boot them out, they got the boot.


The plan for the evicted area is to convert it into educational, recreational and cultural facilities, along with a drug rehab center.


As far as the overall situation of the cartel wars in Mexico, several reports by the governments of Mexico, Colombia and the United States indicate just what a tough nut it is to crack.


How strong are links between Mexican cartels and FARC (an acronym for the Revolutionary Armed Forces of Colombia, the guerrilla force that controls part of Colombia's national territory)?


The Mexican PGR (Attorney General) plays down such links, but United States and Colombian officials are convinced of them. According to the DEA (U.S. Drug Enforcement Administration), Mexican cartels receive 55 percent of their cocaine from the FARC directly, with another 45 percent coming from other Colombian suppliers.


According to a recent PGR dossier on drug trafficking, the seven major Mexican drug cartels are still intact, despite recent apprehensions, after which a jailed narco-chief is immediately replaced by a relative (as cartels tend to be family businesses).


The fact that you capture the leaders doesn't put a cartel out of business. It remains intact, with operations being taken over by a relative, often a brother. For example, when Gulf Cartel boss Osiel Cardenas Guillen was captured in 2003, his brother Ezequiel took over operations.


And in fact, some cartel chiefs (Benjamin Arellano Felix of the Tijuana Cartel for example) continue to run their cartels from prison (which is one reason Mexican leaders prefer to extradite them).


The dossier also reveals a new alliance between the Juarez and Sinaloa Cartels, though who knows how long that will last?


All of this indicates that President Calderon's war on the cartels has a tough road ahead.
---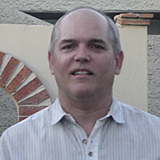 Allan Wall is an American citizen who has been teaching English in Mexico since 1991, and writing articles about various aspects of Mexico and Mexican society for the past decade. Some of these articles are about Mexico's political scene, history and culture, tourism, and Mexican emigration as viewed from south of the border, which you can read on his website at AllanWall.net.

Click HERE for more articles by Allan Wall.
Tell a Friend
•
Site Map
•
Print this Page
•
Email Us
•
Top