News Around the Republic of Mexico | March 2007
Mexico's "Meritorious" President and His Legacy

Allan Wall - MexiData.info

In the gallery of Mexican historical heroes, none loom larger than Benito Juarez.


Benito Juarez's birthday (March 21) is a national holiday in Mexico, and to make a three-day weekend out of it schools and government offices are closed on the 3rd Monday of March, which this year falls on March 19.


There might be a Mexican city without a street named after Juarez, but I wouldn't bet on it. You can see his likeness on Mexico's most common bill, the 20-peso note.


My Mexican wife can still sing a song she learned in elementary school, about the life and legacy of Benito Juarez. For a short children's song, it contains a lot of information. The lyrics tell when and where he was born, things he did, and when he died. It also includes Juarez's most famous quotation: "Entre los individuos, como entre las naciones, el respeto al derecho ajeno es la paz" (Among individuals, as among nations, respect for the rights of the other is peace).


There are statues of Juarez in other countries, including the U.S.A. (New York City, Chicago and Washington, D.C., for example).


Even distant India has a major thoroughfare known as "Benito Juarez Marg" ("marg" means street in India, from the Sanskrit for "pathway").


Benito Juarez is known as the "Benemerito de las Americas" (the meritorious one of the Western Hemisphere). This title was bestowed upon him by the government of the South American nation of Colombia in 1865.


To date, Benito Juarez is the only full-blooded Indian to have become president of Mexico. That was quite an accomplishment in 19th-century Mexico. Even in 21st-century Mexico, socioeconomic success is still correlated with skin color. And national leadership positions are still disproportionately occupied by representatives of the white end of Mexico's racial spectrum.


Juarez' life story is fascinating, a real example of determination. Born March 21, 1806 in the village of San Pablo Guelatao, in Oaxaca state in southern Mexico, Juarez was a member of the indigenous Zapotec ethnic group. Young Benito was orphaned at four, labored as a shepherd, and didn't even speak Spanish or read and write (in any language) until after moving to Oaxaca City at age 13. There he learned to speak, read and write Spanish, studied law, married, and entered politics.


Benito Juarez eventually served as a judge, congressman, senator, governor of Oaxaca, as well as Mexico's justice minister, chief justice, and president.


Along the way he also spent some time as an exile, having fled the dictatorship of Antonio Lopez de Santa Anna, living and working in a cigar factory in New Orleans.


Juarez was president from 1858-1872, which included turbulent times for Mexico and for Juarez personally. In fact, he was president during two civil wars.


The first was the bloody "War of the Reform" (1858-1861), between Juarez' "liberals" and the "conservatives" who occupied Mexico City for most of the war. During this conflict, Juarez himself was captured, barely escaping a firing squad in Guadalajara.


That war was followed shortly after by the "French Intervention" of 1862-1867, in which the Mexican monarchists, the French Foreign Legion, and the Austrian Emperor Maximilian ruled from Mexico City, doggedly opposed by President Benito Juarez, who ran his Republic from the north of the country.


After the Republican victory and Juarez's return to Mexico City, he continued as president (re-elected in 1867 and 1871) until 1872, when he died of a heart attack working at his desk in Mexico City.


What of his legacy?


Benito Juarez was a 19th century liberal who sought to modernize Mexico and establish a government based on the rule of law.


Juarez was more responsible than anyone else for the secularization of Mexican politics, still much more secular than in the U.S.A.


Juarez favored individual property over communal landholdings, which would have put him at odds with the later post-Revolutionary ejido system.


Despite being indigenous himself, Juarez favored individual rights for Indians as part of the Mexican state, not as part of a collective ethnic identity such as that promoted by today's "Zapatistas."


Juarez has his detractors, including those who say he was something of a dictator himself. Maybe, but 19th century Mexico had a high presidential turnover rate, and a president who didn't keep a firm grip on power would lose it.


One may disagree about Benito Juarez's legacy, but he remains a giant of Mexican history, whose influence yet today cannot be denied.
---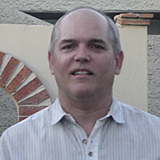 Allan Wall is an American citizen who has been teaching English in Mexico since 1991, and writing articles about various aspects of Mexico and Mexican society for the past decade. Some of these articles are about Mexico's political scene, history and culture, tourism, and Mexican emigration as viewed from south of the border, which you can read on his website at AllanWall.net.

Click HERE for more articles by Allan Wall.
Tell a Friend
•
Site Map
•
Print this Page
•
Email Us
•
Top