Technology News | April 2007
Beheading Video Surfaces on YouTube

El Universal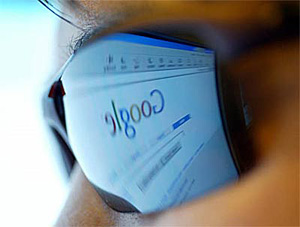 A video purportedly showing the beheading of a drug cartel hit man appeared on Google's popular video-sharing website, YouTube.

Acapulco - A video purportedly showing the beheading of a drug cartel hit man appeared on a popular video-sharing Web site, along with a call for Mexicans to kill more gang members.


"Do something for your country, kill a Zeta!" read a written message at the beginning of the five-minute video, posted Friday on the Web site YouTube and removed on Sunday. The Zetas are believed to be ex-army operatives serving as hit men for Mexico´s Gulf cartel.


The footage shows a man in his underwear tied to a chair with a "Z" written on his chest and the message: "Welcome, kill women and children. Continue Ostion." It is unclear who Ostion is. One of the man´s legs is also marked with the name "Lazcano," possibly referring to Heriberto Lazcano, the suspected head of the Zetas.


The man is shown being interrogated about the Feb. 6 killing of five police officers and two secretaries in the Pacific resort city of Acapulco. The unseen interrogator repeatedly asks him about the killings, punching him several times until the man says he participated in the attacks. He is then beheaded. The footage ends with a message in red saying, "Lazcano you´re next."


Anyone can post a video on the YouTube Web site, and people often use pseudonyms. There was no way to confirm the authenticity of the video or who made it. YouTube was not immediately available for comment.


The video was taken off the site late Sunday and a message was posted explaining that the removal was "due to terms of use violation." YouTube policy says videos should not be explicitly violent.


The video appeared as the rival Gulf and Sinaloa gangs wage a bloody battle for trafficking routes and President Felipe Calderón is taking on organized crime with thousands of troops sent to drug-plagued areas.


A spokeswoman at Mexico´s Attorney General´s office said she had no information on whether the video was being investigated by authorities.


Mexican drug traffickers have begun videotaping their killings and carrying out beheadings, like Iraqi insurgents, to send a message to rival gangs or the government.


In the Iraqi videos, however, the aggressors use knives to cut off their victims heads in a manner similar to how Muslims ritually kill sheep for festivals. In the Mexican video, the man is strangled by twisting a cord tied to metal rods until the pressure cuts through his neck.


The video appears to portray the aggressors as vigilantes. One comment posted on the site from a man who identifies himself as a 26-year-old from Mexico said, "That´s how justice is served!"


The Feb. 6 killings at two police stations in Acapulco were among the most brazen attacks since Calderón´s crackdown on drug gangs was launched.


Witnesses said the killings by more than a dozen men were videotaped by the assailants, although authorities have not found any recording.


Federal authorities have said they were investigating whether some of the slain officers had ties to drug traffickers, and whether the killings were meant to settle scores between the rival Gulf and Sinaloa drug cartels. No one has been charged with the killings.


In apparent attempts to terrorize those that oppose them, the gangs have placed severed heads on public display with threatening notes including one that read, "See. Hear. Shut Up. If you want to stay alive."


In 2005, a homemade DVD purporting to show four Zeta hit men being beaten and interrogated, and one of them being shot in the head, was sent anonymously to a U.S. newspaper.


Prodded by an unseen interrogator, they detailed how they kidnapped, tortured and killed their enemies, including a Mexican radio reporter and a Nuevo Laredo police chief.


Eleven federal agents were charged with kidnapping the four men and possibly helping kill them. Three of the men on the video were never seen again.


Also Sunday, the bound and beaten body of a former Acapulco police officer was found dumped along a dirt road, state police spokesman Felipe Flores said. The officer, 44, had resigned in 2004 after testing positive for drugs, Flores said.
Tell a Friend
•
Site Map
•
Print this Page
•
Email Us
•
Top