News from Around Banderas Bay | May 2007
Kid's Cup Tennis Tournament at Canto Del Sol

Bob Cohen - PVNN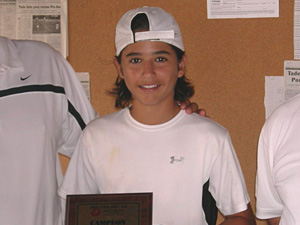 Esteban Said of Puerto Vallarta will be give Vallarta a good chance to send a player to the World Kids Cup.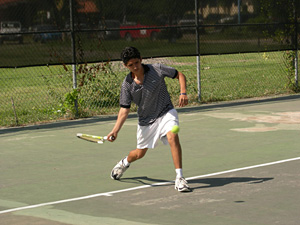 Sergio Martinez will be another of Puerto Vallarta's best in his attempt to win his division.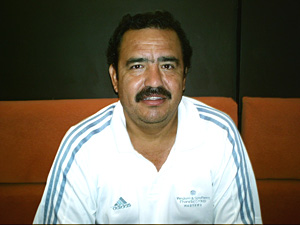 Canto Del Sol Tennis Director Martin Parra will be running the Kids Cup for the third consecutive year.

Beginning June 4th and commencing a week later on June 11th, the Kid's Cup of Mexico will be played at the Canto Del Sol Tennis Club. Tennis Director Martin Parra and his club will be hosting the event for the third consecutive year.


Just the name "Kids Cup" sounds like a fun and rather unimportant event, but this tournament has high stakes. The best 9 - 17 year old boy and girl from every state in Mexico will compete against each other all week and the winners in each age division will have the opportunity to play in the World Kid's Cup, this year held in Croatia. The winners will be flown and housed in Croatia at no cost to them, as the Kid's Cup will pay for the trip.


There are 32 states in Mexico, and the best tennis players from each state will be in Puerto Vallarta to compete. Qualifying matches have been played in most states and many potential future tennis stars were beaten and will not make the trip. There can potentially be 288 boys and 288 girls starting play on June 4th - if each state sends their allotted amount of kids.


The Kid's Cup has grown in popularity each of the three years that the event has been held at the Canto Del Sol, with Parra and his staff coordinating the event. Puerto Vallarta has generally not fared well in the event, due to the fact that Guadalajara, also in Jalisco, has a number of private tennis clubs training the youngsters from a young age. Two Vallarta boys do have a good chance this year, as Esteban Said and Sergio Martinez will compete in different age brackets.


Esteban has won "A" men's local tournaments as has Sergio. Said has been traveling the youth circuit in Mexico as Martinez has stayed close to home and competed only locally. Join the kids, families and tennis fans for this big event beginning on June 4th. Who knows, one of these kids might be the best in the world in their age group.
Tell a Friend
•
Site Map
•
Print this Page
•
Email Us
•
Top