Health & Beauty | June 2007
Diet Drug Acomplia (Rimonabant) Widely Sold in Mexican Border Pharmacies

dietdrugreport.com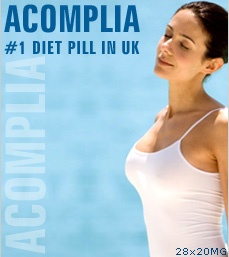 "Formulated by Sanofi, the diet pill has been in great hype right from its formal launch last year in Britain. A highly valued pill for weight loss, Acomplia excels not only in curbing obesity but offers paragon aid for smoking cessation as well." eupharma.co.uk

Diet pill rimonabant (Acomplia/Zimulti), which seems at best months away from sale in the United States, is now widely available in pharmacies just across the Mexican border.


Readers of our sister publication, Acomplia Report, increasingly have reported on their experiences purchasing the highly anticipated diet pill in Mexican towns just across the border from California, Arizona, New Mexico and Texas.


In contrast to our last report on this back in March, when many Mexican pharmacies had not heard of Acomplia or had not received it yet, the latest reports suggest that if you stumble across a pharmacy that does not have it in stock, all you probably need to do is check the pharmacy across the street.


A sampling of Mexican prices for the diet drug found most hovering right around $117 for the standard package of 28 pills, making purchases in Mexican border towns - if you live nearby - a less expensive option than purchasing the diet pill by mail order from Europe.


The lowest price we have heard of in a Mexican pharmacy is $110, so if you find it at a dramatically lower price, you might wish to keep in mind the repeated FDA warnings that many "brand-name" drugs purchased in Mexican border towns - even those in perfect packaging - have been found to be counterfeit.


Mexican border pharmacies have traditionally shown little interest in such niceties as prescriptions, and that seems to continue to be the case - even though one reader informed us that the Acomplia box had a removable plastic-band label that said "Prescription from a U.S. doctor required."


We still have had no reports of anyone acquiring Acomplia from a Mexican pharmacy by mail.


But while millions of Americans walk prescription drugs into the United States from Mexico each year, we would again remind readers of a few basics to keep in mind.


• The importation of "unapproved new drugs" - any drugs that have not received FDA approval, as is the case with Acomplia - is prohibited.


• The importation of a personal supply of any drug must be declared to U.S. Customs, and a valid prescription from a U.S doctor - not a prescription from the blank pads found on the counters of many Mexican border pharmacies - is required.


• Any medication brought into the United States must be in the originally-dispensed container (not wadded up in a tissue or decanted into a tiny unmarked envelope).


• While searches of the purchases of American returning across the Mexican border are infrequent, they are NOT unheard of.


• Lying to U.S. Customs about having drugs - if caught - could result simply in the drugs being taken away. But it could also result in arrest.

If you have additional news about availability of Acomplia in Mexico, or would like to report on your experiences in purchasing Acomplia in a Mexican border pharmacy, please email your news to info@acompliareport.com.
Tell a Friend
•
Site Map
•
Print this Page
•
Email Us
•
Top