Health & Beauty | June 2007
Building a Dental Empire

Manuel Roig-Franzia - Washington Post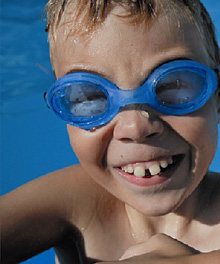 Americans travel to Mexico for stomach surgery, eye exams and routine checkups. But it is the dentistas - thousands of them strung along the border - who are in the vanguard in attracting U.S. health consumers.

Judy Salvador, a retired American Airlines ticket agent, recently typed two words into Google's search engine: "cheap dentists."


Salvador loves cheap - she prepped for her nuptials by typing "cheap wedding" into Google not long ago - and her quest for cut-rate dentistry didn't disappoint.


At her computer in suburban Miami, Salvador found herself in an international cyber-bazaar of dentistry come-ons targeting patients in the United States, where 45 percent of the population has no dental insurance. The internet offers crowns in Costa Rica, where "a few miles buys beautiful smiles," root canals in Bangkok and Caracas, and implants in Budapest, where the "Hungarian medical level of training compares to UK or Irish practitioners," according to one website.


Tempted as she was to head for Bangkok, Salvador, 58, chose Mexico, which is quickly transforming its border cities into catch basins for millions of bargain-hunting and uninsured Americans. Arizona retirement communities now organize regular bus tours for Mexican dental work and inexpensive drugs. New hospitals have opened in Tijuana, because some U.S. health plans have begun covering services in Mexico. And tiny border communities, some about an hour from Ciudad Juarez, are becoming dentistry boomtowns to handle an ever-growing flow of American patients flying in from as far away as Alaska.


In a recent University of Texas study, 86 percent of low-income El Paso residents surveyed - half of whom were illegal immigrants - said they receive medical care or buy prescription drugs from Mexico. Similarly, a study published in the Pan-American Journal of Health found that more than 37 percent of uninsured New Mexico border residents get medical care in Mexico.


A booming industry


Americans travel to Mexico for stomach surgery, eye exams and routine checkups. But it is the dentistas - thousands of them strung along the border - who are in the vanguard in attracting U.S. health consumers.


Mexican dentists often charge one-fifth to one-fourth of U.S. prices. Their operating costs are substantially lower than those in the United States, and because the Mexican legal system makes it almost impossible to sue them, they don't have to worry about high malpractice insurance premiums.


With such a differential, El Paso residents sometimes decline dental insurance to avoid paying even modest premiums for employer plans, said Nuria Homedes, a public health expert at the University of Texas.


The phenomenon has unsettled U.S.-based dentists, who tell horror stories of rampant infections, undetected cases of oral cancer and shoddy work south of the border - claims hotly disputed by Mexican dentists. Rick Murray, executive director of the Arizona Dental Association, said he recently talked a friend out of taking his son to Mexico for treatment.


But some U.S. dentists, Murray said, have conceded to the competition and begun a "reverse migration," opening offices in Mexico to take advantage of lower costs.


The Mexican dental empire comes into view the moment Americans step off the footbridge that leads from downtown El Paso to Ciudad Juarez. The first building they see is a squat dental office with tinted windows. Once they hit downtown's Juarez Avenue, they find taxi drivers hustling fares for trips to the dentist - "Don't worry. Clean. You'll like them." - along with the usual pitches for prostitutes, cocaine and discount cowboy boots.


Salvador, who doesn't speak Spanish, made an appointment with Rio Dental, where 99 percent of patients come from the United States. A van picked her up at the El Paso airport, and she got a $50-a-night dental patient hotel rate.


Salvador had already been in the chair at Rio Dental for nearly two hours one recent morning when the office's van pulled up in El Paso to collect more patients.


Haven for bargain hunters


A weary couple, pulling rolling suitcases, waved. Charles and Gloria Hunt piled into the van. After flying from Orlando, they'd had to stay overnight in Atlanta because bad weather canceled their connecting flight. The Hunts had reserved tickets to Hungary for dental work, but a friend told them Ciudad Juarez was better. Driver Silvia González, with her frosted hair and designer sunglasses, steered the van toward the border checkpoint.


"We need our passports here, right?" Gloria Hunt asked, shuffling papers.


"No," said Joseph Andel, an American who manages Rio Dental while his Mexican wife, Jessica Andel, does the dental work.


Like many who come here, the Hunts hadn't seen a dentist in years and planned to get major work done - including nine crowns for Gloria and a partial denture for Charles, all for about $4,000, or one-fourth what they would have paid in Florida. The savings, they figured, was enough to justify spending $399 each on airline tickets.


At Rio Dental, a greeter stashed their bags. While some of Juarez's dental offices are dingy, the Hunts found themselves in a bright waiting room tastefully decorated in glass brick. Time and People magazines lay on coffee tables, and an easy-listening version of "Makin' Whoopee" poured out from a stereo. They were about to head into an examination room equipped with state-of-the-art, flat-screen X-ray monitors.


After her appointment at Rio Dental, Salvador shuffled out to review her treatment plan and bill: $5,503. A dentist in the United States had quoted nearly $15,000 for a shorter list of procedures. But Salvador, the inveterate bargain hunter, planned to use the next day for comparison shopping before returning for more work at Rio Dental.


A few blocks away at Union Dental, at the foot of the border pedestrian bridge, she listened to Jaime Alarcon bash some of his competitors - "they're laundering money for drug dealers."


But his big pitch was for a device that he said increased blood flow to the brain by stopping patients from clenching their teeth. It resembles mouthpieces worn by Aztec warriors, he said, and is seven millimeters thick because seven is a "perfect number in the Bible."


"Your eyesight comes back," Alarcon promised as Salvador listened in awe. "It makes you lose weight. Alzheimer's? It cures that."


Salvador leaned forward.


"Oh my God, I have to bring my dad!" she said. "I want one for myself."


Alarcon smiled and pulled out his appointment book.


"How about you come by on Friday?" he said.


"Yeah," Salvador said. "I'll see you then."
Tell a Friend
•
Site Map
•
Print this Page
•
Email Us
•
Top