Health & Beauty | June 2007
Universal Health: The Republican Plan

Domenico Maceri - PVNN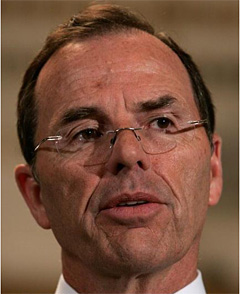 Steve Burd, president and CEO of Safeway supermarkets, is leading a coalition of 36 American companies to launch a political campaign to control healthcare costs but at the same time to cover all Californians.

"Business has the responsibility to make sure that people get the healthcare coverage they need," stated Steve Burd recently. It is a typical sentence of Democrats since the topic of the universal healthcare in the United States has always been a subject of little interest to the Republican Party.


But Steve Burd, president and CEO of Safeway supermarkets, is a Republican and has fought against unions some years ago, forcing them to accept a contract that does not offer healthcare to the new employees of his company.


But things change. According to Burd, the cost of the healthcare in the United States is growing exponentially and in 2015 will use up 22% of the American GDP. Therefore something must be done. Thatís why Burd is leading a coalition of 36 American companies to launch a political campaign to control healthcare costs but at the same time to cover all Californians.


Burdís basic ideas reflect the proposal made by governor Arnold Schwarzenegger in January. In brief, all Californians would have the obligation to buy medical insurance as they are already doing with automobiles. Poor people unable to afford it would receive governmental subsidies.


Burdís coalition includes major corporations such as PepsiCo, General Mills, Pacific Gas and Electric, etc. These companies provide medical insurance to their employees but they believe that the 7 million Californians without healthcare reduce their profits (at the national level 47 million Americans donít have healthcare.)


Obviously those without healthcare make use of emergency rooms when they get sick since they cannot be refused the necessary care. The cost for these individuals is in some way absorbed by the government or passed on to those with private insurance by means of higher prices. In effect lacking insurance means that others pay. That also influences companies since employers that do not provide healthcare to their workers reduce their expenses and obtain a competitive advantage.


Not all companies agree with Burdís proposal. Small companies which typically do not provide healthcare insurance to their employees want none of it. They would like to continue to operate with the current system, which would in essence mean that large companies are indirectly obliged to absorb the cost of healthcare. The conflict between large and small companies on universal healthcare could split the business industry.


The more extreme scenario views Democrats creating a system similar to the one prevailing in Europe with the government acting as a single payer, removing the idea of profits which feeds insurance companies. That is unlikely to happen because both Schwarzenegger and Burdís idea is to continue with private insurance. In fact, insurance companies support these proposals because they see an expanding market since everyone would have in one way or another to buy insurance.


Republican legislators in California are on the opposite end of the governmental system. They would simply want to encourage Californians to acquire insurance by means of tax benefits. That would have little effect since the overwhelming majority of Californians without healthcare cannot use these fiscal benefits considering their low income.


Burdís plan would apply to the State of California, but would also have national implications. A proposal in Congress by Senator Ron Wyden of the State of Oregon includes the same fundamental principles.


Burdís plan has merit and represents a major change. Nevertheless some unions do not believe Burdís words. New employees at Safeway must work at least a year to qualify for healthcare and their families must wait 30 months for coverage. Unionsí suspicions are not unfounded since insurance companies support Burdís plan because they foresee profits. But the fact that in the United States people are talking seriously about universal healthcare is already a step forward even if in order to catch up with Europe and Canada, the road will be long and surely not easy.
---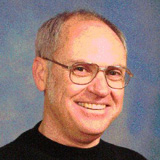 Domenico Maceri, PhD, UC Santa Barbara, teaches foreign languages at Allan Hancock College in Santa Maria, CA. He is the author of a book on Pirandello, one on Spanish grammar, and another on Italian grammar. He has also published a number of articles in newspapers and magazines around the world, some of which have won awards from the National Association of Hispanic Publications.

Click HERE for more articles by Domenico Maceri.
Tell a Friend
ē
Site Map
ē
Print this Page
ē
Email Us
ē
Top