News from Around Banderas Bay | June 2007
R.I.S.E. Kids Sing for their Supper

JOY! - PVNN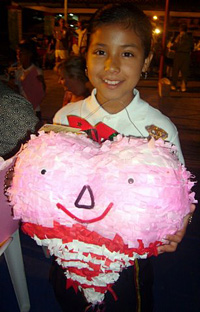 Lazy Lizard Bingo helps raise money for the children of R.I.S.E. every Thursday from 7-9 pm. This week, the kids will help call out the numbers and perform a concert during intermission.

This week the children at the Refugio Infantil Santa Esperanza, (R.I.S.E.) aren't focused on how tough their lives have been, they aren't thinking about the pain of abuse or neglect or abandonment; they are too busy preparing for their concert at the Lazy Lizard on Thursday.


It is the opening night of Lazy Lizard Bingo, which will be held every Thursday between 7 pm and 9 pm to raise money for their food and medicine. This is a very big deal and they want to give back to the community that is supporting them.


Each week, there will be six bingo games at just $10 pesos a game. It's not a lot of money but it makes a difference when there are a bunch of people playing, and every little bit helps since the Refuge is trying to raise 55 kids under the age of 14 on $3000 pesos a month.


In fact, Bingo Night at the Lazy Lizard is far and away the best value for your entertainment dollar to be found anywhere in Vallarta on a Thursday night!


The bingo is just a part of the game plan. It starts with a set of three games, called by a Puerto Vallarta celebrity, and ends with a further three game set. But it is the half hour intermission between the sets that makes Lazy Lizard Bingo Night THE place to be on Thursday evenings.


You never know what will happen during intermission, but you can be assured that it will ALWAYS be interesting!


This opening week, the celebrity is Vallarta's infamous Mama Dolores, who will be the R.I.S.E. kiddies "Mama" for the night. The children will help her call out the numbers, and during intermission they will perform the concert they have been working so hard on.


It won't be the Gay Men's Chorus, but it will be the most heartfelt concert you've heard in a long time, as 15 of the children aged between three and twelve present a selection of musical performances for your entertainment pleasure.


Please come and support them, some concerts just shouldn't be missed - and this is one of them.


Get your "awwww" fix before Len from Blu takes over the Bingo games next Thursday and does a 'Beauty Intervention' for as many hapless, er... happy, audience members as he can squeeze into the 30 minute intermission.


The Lazy Lizard is on the beach next to La Palapa, perfectly positioned to catch the sunset. Food is great, drinks are cheap, entertainment is the best in town, and it's all for a really good cause! Mark it on your calendar as your night out with the gang.


---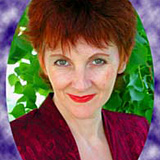 JOY! Is an internationally acclaimed life transformation coach, famous for her unreasonable success in helping people move through their challenges with her unorthodox approach and emPOWERment tools. For more information, visit her website ExperienceJoy.com or call 044-322-129-1128.
Click HERE for more articles by JOY!
Tell a Friend
•
Site Map
•
Print this Page
•
Email Us
•
Top