Health & Beauty | July 2007
You Can Help Change the World on July 17th

JOY! - PVNN

On Tuesday, July 17th at 11:11 GMT, that's 6:11 AM here in Puerto Vallarta, you can help change the world! My astrologically inclined friends tell me this is a very powerful day, which is a good thing, because that power will be used and amplified by millions of people all over world who will come together in an hour long meditation to Fire the Grid.


The following information has been taken from FireTheGrid.com but this is the nuts and bolts. Visit the website for more information and a miraculous story, or as the Great Lord Nike says "Just do it!" The worst that can happen is you will send positive thoughts to the planet for an hour to help heal the world.


The best that can happen... ah well, that's what we are praying for. Read on:


People from every corner of the globe, will simply sit and pray or meditate for one hour during that time. Hopefully, with your help, we will amass a union of humans, such as the world has never seen. Loving humans with one intention: to heal our planet and awaken our souls to our true purpose... to become one with our Source of Light.


This planned sitting of the people of earth will demonstrate the love and faith we feel for the goodness of our world and her inhabitants. We are the catalyst to the healing of earth. Sitting at the same time will feed each others power, strengthening the force of delivery and compounding the energy we send into the core of our home. Each and every one of us is important alone, but together we are a very powerful source of creative energy. Remember we are all a piece of God, and that energy of creation lives in all of us.


There are three types of humans today that will bring power to this project. First, we have those of you already practicing in an organized religion. I am not asking you to change any of your faiths or truths, just know that if the God of your understanding is truly omnipotent, then all things are possible - so why not this. What better use of our human energy and prayer than to heal the earth and unite mankind with God's grace and goodness.


Then we have those who have been searching outside the organized religions to find a different, more individual way in which to believe and live in the light of our creator. We each search for a more individual way in which to know God. These people I refer to as the "new age light workers." These light workers will feel the truth of these words and will simply know deep inside that the plan of which I speak is indeed a truth, a clear direction in which you can be of assistance to the Earth.


The "fence sitters" make up the third type. I call you "fence sitters" because you truly wish you had faith but the state of the world has beaten any faith out of you. You long for the loving touch of faith; however you feel that God has abandoned us.


Two and a half years ago this was me. I had become hardened to the reality of the world and had no faith that God would ever intervene and save us. I was angry at God for letting us down and delivering us such chaos.


However, I have seen that God has only provided us with that which we desired. We believed we were sinners and not worthy of God's love. We were lost to the fact that we are a piece of God, and therefore able to participate in our lives with the Creator.


Now to all of you who were like me, I issue a challenge. Suspend your skepticism for just one hour of your life, and just sit, alone or with others, to think about the beauty of this planet, to appreciate all that you have and all that you are, and to give hope for an improved future for us all.


This plan involves only one hour from each of us. Our combined energies will work to direct energy to the Earth and to each other. I ask you to choose the way in which you deliver your intention.


For those of you that pray, then pray for the hour asking for the faith and power to accomplish this tremendous task. Those of you who meditate, should meditate and see the intention of your thoughts swirling deep inside our earth delivering the love and healing.


Those of you who have no ritual of faith may simply develop one that works for you. If you sit quietly and repeat a phrase of your intention such as "I offer you my energy to heal this world and its people." Any positive words of hope, love and desire for change will manifest these thoughts as reality - our new reality. If possible, gather with others during this hour. I have found that the intensity of my meditation heightens when I am sharing the experience with other people.


Please join us on July 17, 2007 at 11:11 Greenwich Mean time — 6:11 am in our time zone — to bring the power of God's love to us all. In choosing to participate, you will be defining your intentions to the universe and you will also be defined as a human who desires positive change for this planet.
---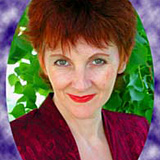 JOY! Is an internationally acclaimed life transformation coach, famous for her unreasonable success in helping people move through their challenges with her unorthodox approach and emPOWERment tools. For more information, visit her website ExperienceJoy.com or call 044-322-129-1128.
Click HERE for more articles by JOY!
Tell a Friend
•
Site Map
•
Print this Page
•
Email Us
•
Top