News from Around Banderas Bay | August 2007
All Roads Lead to... Puerto Vallarta

Jim Morrison - PVNN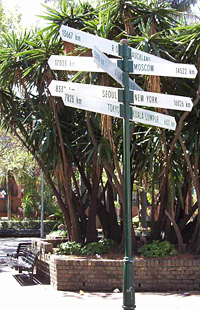 Nowadays, you are more likely to hear "Todos los caminos llevan a Vallarta" or "All roads lead to Vallarta."

The Romans liked to say: "Omnes viae Romam ducunt" or "All Roads lead to Rome" - and it was true once, though no more. I say: "Todos los caminos llevan a Vallarta" or "All roads lead to Vallarta."


No matter what's going on in your life right now, Puerto Vallarta is the place to be.


Recovering from surgery? Not only is Vallarta a great place to relax, and soak up some strength while recovering from surgery or illness, more and more people are coming here and taking advantage of our world class medical facilities. Cosmetic surgery patients in particular come here to have a procedure or two done, stay a few extra weeks to recover, and go home looking and feeling great.


Recovering from bad breakup? It takes time to mend a broken heart, but a little sun and a pitcher of margaritas can speed things up! The laid back atmosphere and beachfuls of babes will take your mind of your heartache.


Just Graduated? School can grind the fun right out of you, but Vallarta will pour it right back in You deserve a break, and this is the perfect place to take it.


Kids Grown and Gone? Come on down to Vallarta to do the things you used to do before you had kids - while you can still remember what you used to do before you had kids.


Been awhile since your last real vacation? This is the sort of place where it's really, really hard to worry. You have to work at it. If you didn't come back from your last vacation feeling rested and restored, you didn't come to Vallarta. And you should have. Don't make the same mistake again.


Just finished Physical Therapy? OK, they're great at what they do, but don't the folks who do PT seem to enjoy torturing patients a little too much? Well, the best revenge is living well, and there's a whole lotta that going on in Puerto Vallarta.


Looking for a good place to have a discreet and meaningless fling? Well let's face it: a lot of single folks are, and that there's a lot of that going on here too.


Been caring for an elderly parent? It's an enormously draining, and noble thing to do, but few things wring the life out of a person than caring for an elderly, infirmed parent. Hop a short flight to PV while you rejuvenate and rediscover yourself.


Suffered the loss of a spouse? They were taken too soon, and the loss is staggering. Rent yourself a quiet spot near the beach while you regain your footing and recover from the shell shock.


Paid off your mortgage? Woo hoo! Now you have no excuse. Get on down here!


Getting married? With our perfect weather and breathtaking beaches, Vallarta has long been a wedding/honeymoon destination. What better place to start your life together than Paradise?


Just looking for something different? Boy oh boy, is this the right place!


Been cancer-free for a year? Beating cancer is HUGE! Celebrate your life in the place where the concept was invented!


Looking for the perfect retirement spot? It's Puerto Vallarta! Spend January and February with us while you explore different neighborhoods, get a feel for prices, and soak up the culture. You will not want to leave.


Want to learn Spanish? Sure you can get by in this town with little or no Spanish, but why? Learning a new language is fun and will keep you young. You can take classes here, do an immersion program, or if you're like me, practice on innocent bystanders.


Want to meet new and interesting people? This town is full of 'em and their as friendly as they can be. Everyone has an interesting story to tell, and some of them are even true.


Finally going to write that novel? Rent yourself a shack, bring your laptop, type all morning and spend the afternoons wandering through the marketplaces, drinking beer with expats, and dining with locals. Not only will you write that book, you'll probably run across the inspiration for another. At the very least, I can promise you that you'll meet some real characters.


Your boss still bugging you? Or maybe it's your employees. Maybe it's your customers. Maybe it's all three. They just don't get it. But here in the Banderas Bay, we do.


Just need to figure your life out? Everyone gets overwhelmed at some point. You just need some time to turn down the volume, decide what it is you really want, and straighten things out. Well, have we got a stitch of beach for you? Best of all, you might just discover that Vallarta is what you've been search for all along.


Want to get back into shape? Get away from the temptations and daily routines of home. Shake yourself out of that rut and come to Puerto Vallarta! Our winter mornings are perfect for walking and jogging, and there are plenty of gyms here for you to choose from. From Beginner's Yoga to Advanced Muay Thai boxing, there's no shortage of activities to get you on the road to fitness.


How about a total makeover? Get a full body massage every day, a brand new do, and some new clothes at a fraction of the cost at home. Your friends will hardly recognize you.


You can rest, relax, sleep, mountain bike, jet ski, parasail, fish, swim with dolphins, go whale watching, volunteer at an orphanage, see a bullfight, eat gourmet meals at a fraction of the cost, shoot good tequila, eat the worm, hike the mountains, visit Liz and Richard's love shack, make a pilgrimage to the cathedral, shop, shop, shop, golf a world-class course, immerse yourself in hedonistic pursuits, learn to play guitar, watch the mariachis, go to a banda party, all of the above, or none of them, but if you're like most people, then if you come once, you'll come again.


The constant flow of people and energy into and out of Vallarta is what keeps it fresh and exciting. If you know someone who needs a vacation, mail, read, or email this article to them and tell 'em to bring a friend! 2008 rental calendars are filling up faster than you can say: "ˇBienvenidos a Vallarta!"


Casas del Mar PV is your Vallarta real estate resource. They perform home inspections, & manage and rent vacation properties for people who are serious about their vacation home investments. Check them out on the web at: www.CasasDelMarPV.com You can send your questions to: Info@CasasDelMarPV.com.
---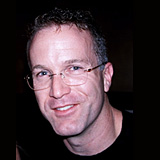 Casas del Mar is a property services firm that manages, rents, and inspects homes all over the Banderas Bay area. Their philosophy is simple: "Listen to your customers, and don't quit until they are happy. Ever." You can send them your questions at info@CasasDelMarPV.com. They are your real estate resource.

Click HERE for more articles by Jim Morrison.
Tell a Friend
•
Site Map
•
Print this Page
•
Email Us
•
Top