News from Around Banderas Bay | August 2007
What Your House Wants You To Know - Keeping Cool

PVNN



Incorporating passive cooling techniques into your home design makes a lot of sense because not only is it much better for the environment; but also because it can lower your energy bill, and make your air conditioning equipment last longer too.

Winter in Vallarta is about as nice as it can be: warm, sunny days and clear, cool nights. We love to call our little corner of the world 'Paradise' but with September's heat and humidity, it can feel more like Hell. I am in awe of the folks who lived in this part of the world before the invention of air conditioning, ice, and draft beer.


Civilizations thrived here for millennia without a lot of the comforts we consider necessities today. Builders and architects north of the border have recently re-learned a lot of what past generations always knew and given it a modern, alternative-sounding name: Passive cooling.


Passive cooling is a fancypants way of describing two basic principles: 1) minimizing the amount of heat a structure will absorb, and 2) releasing that heat as quickly as possible – without the consumption of energy. Incorporating passive cooling techniques into your home design makes a lot of sense because not only is it much better for the environment; but it lowers your energy bill, and will make your air conditioning equipment last longer too!


Here are some things to keep in mind when building, renovating, and even just maintaining your home.


First, minimize heat absorption.


Siting the building - The sun's rays are strongest around noon, when it's in the southern sky. To avoid baking your home unnecessarily, you'll want to minimize your southern and western exposures and minimize the number of windows on those sides of the house as well. The broadest part of the home should be oriented to the north or east. These are also the sides of the house you'll want to put most of your windows, too.


Taller, thinner structures built on higher ground will allow you to take advantage of the cool ocean breezes. They also give your more square footage with a smaller footprint, thereby reducing sun exposure.


Roof overhangs help to shade the house. Window overhangs and awnings are even more important since so much heat can be absorbed through the windows.


Blocking light from windows during the day with shades also helps.


Natural ventilation. Designing natural "chimneys" will assist in drawing warm air up and out of the house. This will help cool the house down at night especially.


Building with masonry. We build with concrete around here for three reasons. 1) Termites don't eat it. 2) It's abundantly available, and 3) It has enormous thermal mass. That means it stays cooler longer on sunny days.


Underground space. So much of the Banderas bay is built into the side of a steep hill that many buildings are partially below grade on three sides. These rooms are inherently cooler as the cool soil surrounding them constantly absorb heat from the interior space.


Light colors. Obviously, whenever selecting or painting an exterior component, choosing lighter and reflective finishes will minimize heat absorption and keep things just a little cooler. Every little bit helps!


Plants, shrubs around the house provide shade and that helps (as long as they aren't too close to the house. Plant covered trellis' on southern exposures block a lot of light and are great for the environment, too!


Rooftop pools really help keep buildings cool. The water in the pool absorbs heat that would otherwise be entering the building, and provide evaporative cooling as well.


Ceiling fans - Of course, they aren't actually passive, they're active and they consume electricity, but they can keep your house cool and cost much less to operate than your air conditioning system. Even though they don't actually lower the air temperature, when air moves across your skin, it cools you.


A few words about air conditioning: Most of us rely on air conditioning and consider "active cooling" a necessity in Mexico. When buying air conditioning equipment, you can save a lot of money and help the environment by doing your homework.


First, make sure your HVAC installer does the calculations to properly size your equipment. Oversized air conditioners are very inefficient and ineffective. It may seem counterintuitive, but it is actually much better to have a slightly undersized system than oversized one. On the hottest day of the year, you're a/c should be running continuously.


Second, know what you are buying. Most of what you can buy today is rated between 13-18 SEER (Seasonal Energy Efficiency Rating.) Buy the equipment with the highest SEER you can afford and keep it well maintained.


Third, replace your filters! It takes a few minutes and you can't imagine how much a clogged filter costs you in terms of efficiency.


There's a whole lot more to it, and a wealth of creative information on the subject widely available in green building publications and the internet. Passive cooling is easy, good for you, and good for the environment, so why wouldn't you want to try it?
---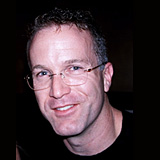 Casas del Mar is a property services firm that manages, rents, and inspects homes all over the Banderas Bay area. Their philosophy is simple: "Listen to your customers, and don't quit until they are happy. Ever." You can send them your questions at info@CasasDelMarPV.com. They are your real estate resource.

Click HERE for more articles by Jim Morrison.
Tell a Friend
•
Site Map
•
Print this Page
•
Email Us
•
Top