Business News | August 2007
Soriana – A Mexican Success Story

Allan Wall - PVNN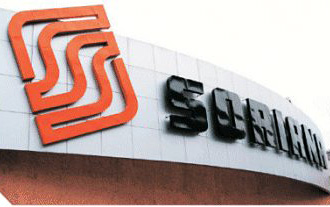 Soriana, a 100% Mexican-owned retail department store chain, competes head on with Wal-Mart.

The Mexican economy has a good many success stories, and it's good to point them out and see what we can learn from them.


One such example is Soriana, a retail department store chain in Mexico which now practically covers the country. Soriana is 100% Mexican-owned and competes head on with Wal-Mart.


Soriana sells a wide variety of products: home supplies, office supplies, toys, clothing, footwear, tools, personal and hygiene products, appliances, music, electronic equipment, automotive supplies and food. Their stores also include bakeries and pharmacies.


When you're inside a Soriana, you can see it's not much different than a Wal-Mart. Soriana's symbol is a stylized orange S on a white background, held aloft on a lighted sign, to mark the store's presence.


In the interests of full disclosure, I'd like to point out that, since I moved to Mexico in 1991, I've pumped a few pesos into Soriana stores, and they are good places to shop.


As my family grew, there was always Soriana. I bought items there when I was single. I've accompanied the wife on shopping trips (she sometimes sends me to pick up the cheese, ham and bacon.) And after we had children, I would push the boys in a shopping cart and spin by to see the lobsters in an aquarium, awaiting their purchase and final doom.


Soriana was founded in 1968 by two Spanish immigrant brothers: Francisco Martin Borque and Armando Martin Borque. It started small, but continued to grow, and in 1987 was capitalized on the Mexican stock market.


The name Soriana derives from the Spanish province of Soria, from which the Martin Borque brothers came. The company was founded in city of Torreon, in the Laguna region, an area noted for its business activity and entrepreneurial success stories. In 2006, however, the Soriana headquarters was moved to the bigger city of Monterrey, also in the north of Mexico.


Like many family businesses, the Martin Borque brothers had their disagreements. For a time, one of the brothers left Soriana and founded an almost-identical department store called Hipermart. Eventually, the rift was healed, so Hipermart is a part of Soriana.


As of December 2006, Soriana had 235 stores, distributed throughout 99 cities, in 29 of the 31 states of Mexico.


One of Soriana's competitors is another Mexican chain, the Gigante Supermarket corporation. (Interestingly, this company was also founded by a Spanish immigrant, by the name of Angel Losada Gomez.) Gigante has been declining somewhat in Mexico, but is now expanding north of the border, opening up stores in the United States. Another competitor is the Texas H-E-B chain, which has recently expanded into Mexico where it is doing good business.


Soriana's biggest competitor is Wal-Mart, which has greatly expanded in Mexico. Wal-Mart is now Mexico's largest private sector employer, employing 1.7 million Mexicans in Mexico. (In contrast, Mexico 's richest man Carlos Slim, despite his billions of dollars and Mexican monopolies, can only hire a quarter of a million Mexicans.)


Wal-Mart has 893 retail outlets in Mexico, which includes all their holdings, including restaurants. That means that Wal-Mart is now a much bigger operation than Soriana. However, within a given urban market in which both stores operate, Soriana is holding its own. The stores carry on a brisk competition in prices and services. Soriana sometimes posts receipts of a certain product sold in Wal-Mart, to show shoppers what's cheaper in Soriana. Local shoppers know where they can get the best deals, and often shop in various stores, depending on the product (well, that's what my wife does, anyway.)


Soriana has different kinds of stores. It has the big supermarket/department stores, comparable to a Wal-Mart Supercenter. Recently, Soriana also began opening a chain called "Mercado Soriana" (Soriana Market,) modeled after the Wal-Mart Neighborhood Market.


Wal-Mart has introduced its Sam's Club to Mexico, so in order to compete, Soriana started its almost identical City Club. Soriana also franchises a chain of convenience stores known as Super City.


Soriana sells about 1000 of its own brand-name Soriana products in its stores, including Soriana soft drinks, canned foods, sugar, powdered milk, popcorn, ice cream, chocolate syrup, cookies and crackers. Soriana has its own versions of Frosted Flakes and Raisin Bran. I especially like Soriana's baked tostadas, those are great. So three cheers for the Martin Borque brothers and the company they founded – Soriana!
---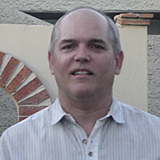 Allan Wall is an American citizen who has been teaching English in Mexico since 1991, and writing articles about various aspects of Mexico and Mexican society for the past decade. Some of these articles are about Mexico's political scene, history and culture, tourism, and Mexican emigration as viewed from south of the border, which you can read on his website at AllanWall.net.

Click HERE for more articles by Allan Wall.
Tell a Friend
•
Site Map
•
Print this Page
•
Email Us
•
Top