News from Around Banderas Bay | September 2007
Traveling to Vallarta

Jim Morrison - PVNN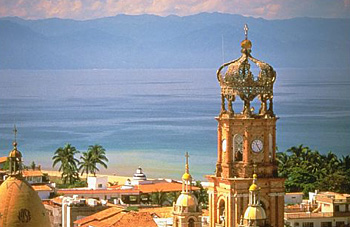 A big part of Puerto Vallarta's charm is that everyone comes here in search of something a little different, and we all seem to find just what we're looking for.

A big part of Puerto Vallarta's charm is that everyone comes here in search of something a little different, and we all seem to find just what we're looking for. If you or someone you know is thinking of visiting us here in beautiful Puerto Vallarta, here's what I suggest:

Getting Here

Most travelers arrive in Vallarta by air. As Vallarta increases in popularity, airlines are adding new flights all the time. To get the best fares, don't forget to try online sources like Zuji.com and Expedia.com.


Generally speaking, you should book your flight about three weeks in advance to get the best prices, and I'm told that prices are lowest on Wednesdays. If your schedule is really flexible, you might be able to take advantage of those great last-minute deals. Also, try planning a trip in October or June to take advantage of lower prices, smaller crowds, and still-wonderful weather.

Why Rent a Room When You Could Have a Home?

Increasingly, savvy travelers are renting condominiums, casitas, casas, or even villas for their vacation - especially those who have been to Vallarta before. They are often less expensive, have more amenities, and might allow you to engage in Mexican culture a little more fully.


You can rent a home in a Mexican neighborhood, a condo on the beach, or a fully staffed luxury villa. You have more options than ever now, so there's no need to cram yourself into a hotel room with those undersized coffee makers anymore. Now you can tailor your surroundings, so why not?

Getting Around

There are plenty of taxistas to take you wherever you'd like to go, but if you're looking for a little more independence, try renting a car while you're here. The rules of the road are about the same as the rest of North America. For a real taste of local life, try the buses. No visit to Vallarta is complete without riding our buses. They're reliable, fun, and practically safe.

Try Something New

Try to step outside your comfort zone just a little bit every day. Try new foods, new restaurants, new activities. Why not swim with dolphins, try a zipline tour, or simply watch Mexican films?

Learn a Few Words in Spanish

You don't have to become fluent in Spanish to enjoy Puerto Vallarta. In fact, many visitors, and even residents never bother to learn the language at all, and that's a shame. Learning a little Spanish is easy, fun, and can only improve your enjoyment of this city.


In addition, making an effort to learn the language and customs of your hosts is a sign of respect and is always appreciated here in Mexico. The more Spanish you learn, the more you will enjoy Vallarta. I guarantee it.

Do Your Homework!

Doing even a little bit of online research before you arrive can really enhance your experience. Semana Santa, El Día del Independencia, y El Festive del Virgin de Guadalupe are all wonderful times to celebrate side by side with Mexicans and experience their culture.


On the other hand, if you're looking to escape the crowds, you'll want to avoid those times. Find out what's going on in town (this very newspaper is the best source for that kind of information) before booking your flight!


Of course, you've already started your research by reading this article, but Web communities like www.vallartascene.com, www.allvallarta.com, and many others are great places to ask questions of the friendly folks who live and travel here.


Mexico is such an enormous country, steeped in different cultures and rich in experiences. Don't limit yourself to the same old things everybody else does every time. With a little thought and planning, you can make an ordinary vacation, extraordinary.
---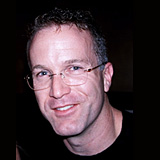 Casas del Mar is a property services firm that manages, rents, and inspects homes all over the Banderas Bay area. Their philosophy is simple: "Listen to your customers, and don't quit until they are happy. Ever." You can send them your questions at info@CasasDelMarPV.com. They are your real estate resource.

Click HERE for more articles by Jim Morrison.
Tell a Friend
•
Site Map
•
Print this Page
•
Email Us
•
Top