News from Around Banderas Bay | October 2007
What Your Home Wants You To Know - Your Questions, Our Answers

Jim Morrison - PVNN

Everything is just a little different here in Vallarta, so itís no surprise that houses are, too. Here are the most common questions our clients have for us, and our answers:


Will my house really be warm enough in the winter without a furnace?
Yes! During the coldest part of the year here, the average high temperature is 25įC/78įF and the low is 16įC/62įF. Thatís one of the nice things about buildings made out of concrete. They are slow to heat and cool, so while you may wake up to a little morning chill, it is never cold, and you wonít really need central heat. Thatís why you probably wonít find a chimney, either. On the other hand, summertime temperatures and humidity are very high (35įC/95įF and higher) and most gringos consider A/C a necessity. Remember, this is the sub-tropics!


Why arenít there any screens in the windows?
Because during the summer, anyone who has air conditioning is going to have the windows closed and the A/C cranked. Most of the time there are very few bugs anyway. Screens are nice, but you donít really need them here, and youíll get more light into the house without them.


Why is the water heater so small? Why is it outside, and is that OK?
Itís small because in warmer clients, people use less hot water. In fact, the cold water stored in the tanks on many rooftops gets so warm in the summer, that many people find that perfect for showering. Most people take showers here, not baths, too. Youíll want to have the water heater replaced with something larger if you want to be able to fill the bathtub, but chances are very good that youíll use much less hot water here than you did at home.


Itís outside because itís easier to install, repair, and replace them that way. Plus it doesnít take up any interior space.


And yes, itís OK. Itís best to have it sheltered from the rain as much as possible, because we still get over 50 inches of rain every year here in PV (and 80% of it falls between June and September). Since most water heaters donít vent into chimneys here like they do at home, youíll also want yours located somewhere where it wonít allow combustion products into the house.


Is it safe to shower, cook with the water here?
Thatís one of the city's best features. Unlike the vast majority of Mexico, the water is filtered by the municipality and is very safe. It consistently exceeds the World Health Organizationís standards for drinking water. Most people drink bottled water here, just like at home, but cooking, showering, and brushing your teeth are all about as safe here as they are where you live.


There are so many locks on the doors and bars on the windows. Is Puerto Vallarta safe?
Vallarta is one of the safest cities in Mexico. However, like all resort towns, there are loads of people coming and going all of the time. Add to that the fact that the local population is poor relative to the boatloads of tourists that flow through town every day, and you can see why locking your doors, and being discreet with your cash is a good idea. That said, violent crime is a rarity here.


Hiring a good home inspector to examine your property before you buy it just makes sense. You should leave the inspection feeling very educated, protected, and much more comfortable that you know what youíre getting into.
---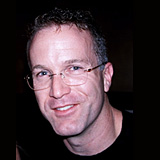 Casas del Mar is a property services firm that manages, rents, and inspects homes all over the Banderas Bay area. Their philosophy is simple: "Listen to your customers, and donít quit until they are happy. Ever." You can send them your questions at info@CasasDelMarPV.com. They are your real estate resource.

Click HERE for more articles by Jim Morrison.
Tell a Friend
ē
Site Map
ē
Print this Page
ē
Email Us
ē
Top