Entertainment | Restaurants & Dining | November 2007
The Flavor of Mexico at Agave Grill

Gary R. Beck - PVNN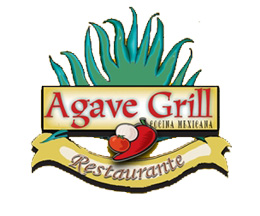 Savor the flavors of Mexico at Agave Grill, an authentic Mexican restaurant in Puerto Vallarta. For more information, check out their website at AgaveGrill.com.mx

Last week, since I had heard that Agave Grill Cocina Mexicana had a new chef who was developing a new menu, we made a return visit to this authentic Mexican restaurant inside La Casa de Tequila in downtown Puerto Vallarta.


Being that the restaurant had opened its doors in late 2004, I had enjoyed the food and ambience in the past, but Bill Carballo, who is also the owner of Barcelona Tapas, told me that business was not up to what they desired.


Located in the heart of El Centro at Morelos #589, Agave Grill is a celebration of all things Mexico - its cuisine, wines, spirits, ambiance, music and overall flavor, which not only takes the guesswork out of Mexican food, but also is a unique way to experience Mexico's culture and traditions.


Seated at one of the few empty tables, we proceeded to munch on tortilla chips when a waiter stopped over with a Molcajete and made us the freshest salsa fresca as one could receive! It was smoky with smooth flavorings of Chile, tomato and cilantro. Good salsa is so satisfying when perusing a menu.


A Cream of Shrimp Soup arrived first. Rich but not overly so, and full of a good shrimp stock. We were pleased. One guest opted for a Caesar Salad, a dish she uses to measure the kitchen as others use salsa, tortilla soup, flan or guacamole. It was tossed with a "Cesartequila" dressing, a house creation using the essence of tequila. Smoked salmon, avocado and tomato gave structure with the Romaine leaves and was topped with a fine shaving of Parmesan cheese. The salad had a good tang, richness from olive oil and well-coated.


Mahi Mahi, the catch of the day, was served al pastor, as are some carnitas tacos around town. Grilled pineapple slivers adorned the sweet-fleshed fillet as did diced jicama and cucumber in an orange juice sauce. This was voted the best dish of the experience.


Garlic Sauteed Shrimp with mogo mogo in Veracruzano sauce and honey vanilla were generous and quite flavorful. A large Rib Eye Steak arrived in a smooth and rich mole and a bacon-wrapped potato creation. All entrees were adorned by very fresh vegetable melange al dente.


One of the dessert descriptions on the new menu intrigued us, so we ordered it to find the answers. It was a tamal of liquid chocolate served with natural vanilla ice cream. The corn husk served as an attractive and ingenious container for the rich chocolate - a smooth, soft, almost-pudding. Needless to say, the husk was scraped clean of any remnants.


Then, Bill brought over his newest dessert creation: homemade Cheesecake Ice Cream with guava and salt. The guava is obtained in a jelly roll tube then cut into pieces. The salt is added to lower the freezing point. According to Bill, this rather sweet ice cream will not freeze solid, so he uses salt to assist the freezing process. Bill has long been known for his unusual homemade ice cream concoctions, and this version exceeded all others, with the exception of my all-time favorite, his simple Coconut Ice Cream, a dream in itself.


An elegant bar borders the room, serving what is undoubtedly Vallarta's most original selection of fine Tequilas, many from small distilleries. In addition to the many brands of Tequila and fresh fruit Margaritas, the bar at Agave Grill also offers a wide selection of fine Mexican wines.


In short, with the addition of a new chef and his new and ever-improving original menu, Agave Grill is proving that constantly striving to be the best is a recipe for success - and we look forward to a return visit very soon.


Open daily from 12-11:30 pm, Agave Grill is located at Morelos #589, in downtown Puerto Vallarta. For more information, call (322) 222-2000 or visit AgaveGrill.com.mx
---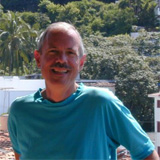 After 20 years in the San Francisco restaurant business, Gary R. Beck turned his attentions to cooking, dining out, creating recipes and exploring Puerto Vallarta's rich array of eateries. Famous for his restaurant guide, available online at CafePress.com or Lulu.com, Gary also writes restaurant reviews for Puerto Vallarta newspapers, Bay Area magazines, and now, a feature column for BanderasNews.com. Contact Gary at garyrbeck1@yahoo.com.
Click HERE for more articles by Gary R. Beck.
Tell a Friend
•
Site Map
•
Print this Page
•
Email Us
•
Top