Health & Beauty | December 2007
Where's the Holiday Style Gone?

Len - PVNN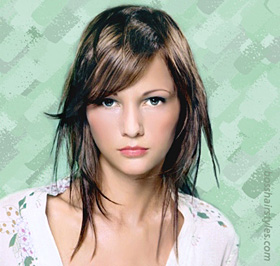 Make even a "razor chopped brunette" look alluring.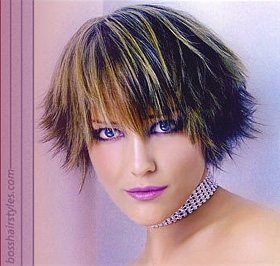 A style that looks like you just washed, dried and ran out the door might be perfect for you.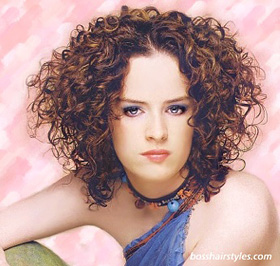 If you've got curls and fight with Vallarta's weather, just run your fingers through it and be on your way.

Well where does one start? At this point, I am sure that you have all seen and heard the most fabulous results of blu's first "Rejuvenation of Beauty" event. Come by and see my face, and I'll leave the obvious results up to your personal logical conclusions. Pam Thompson, Dr. Saldana and I are working on future events in this series, so stay tuned.


The theater season is in full swing with not one, but two theater companies giving us what I like to call "entertainment overload." I am sure that Great Balls of Fire and Smoke Gets in Your Eyes will forever be my favorite fifties numbers. And last, but not least, the charity blitz is on and the parties are in full swing. Whew! What a blast off of a winter season.


When I was first privileged to start this recurring column, my goal was to inform all of us on what could be a treacherous climate for our hair and skin. Many years of experience and hands-on training, literally on the "inside" of each hair strand, made it possible for me to come to some very logical conclusions. I will never forget the first time I used the phrase, "It's the Salt, Stupid." We've all come a long way from that point, learning as we go. So now we will begin a new era.

"Style Uninterrupted"

In 2008, we are going to focus on finding our own style and finding ways to keep it consistent and easy. Mostly for you, but also for all the stylists in Puerto Vallarta who are tired of hearing the same thing over and over again: "My hair just won't do anything." Actually, your hair will do a lot. Just don't force it. Find the holiday style that lets it march to it's own drummer. This holiday season is the perfect time to start. It's the perfect time of year to figure out what the heck your style should be and can be. But most importantly, and this is the really, really big piece of the puzzle, it has to be all yours. Your style, your energy, your idea. Make even a "razor chopped brunette" look alluring.


For many of us, the holidays are the toughest time to look and feel our best. We are pulled in a million different directions with work, family, friends, you name it. It's also the one time of year that our "style" has the toughest time staying fresh and looking up to date. In my line of work, I am often accused of being a little more critical than most. But, hey, when you're good at something, why not crow? A style that looks like you just washed, dried and ran out the door might be perfect for you.


The trick to the holidays, Folks, is to keep it simple. Changing your cut or color during the holidays is not a good idea. With schedules too busy and time so tight, this is not the time for major experimentation. You would not make significant changes right before a wedding or any other large event in your life would you? The holidays are the same. If going to a December event is the ultimate in your fear factor zone, then for goodness sake call your stylist and let them take care of it for you. Why have stylists who you trust and confide in, then not use them to take care of all your holiday needs? Think of it as a little Christmas or Hanukkah present to yourself. I mean, if this is not the time of year to spoil yourself, then when is? If you've got curls and fight with a flat iron all the time in Vallarta's weather, perhaps it's time for a rest. Just run your fingers through it and be on your way.


Now, going directly from work to the party is a big no-no. You need to have the time to get home, have a cocktail, take a shower and get ready to get pretty. Or handsome, as the case may be. If you do not follow theses instructions, guess what? You'll look it. The first thing everyone will say to you is, "What time did you get off work" instead of "Wow, do you look fab or what?" Now which would you rather hear as you walk into your next holiday party setting?


This time of year brings along so much pressure and stress, that we often forget to take care of not only the ones we love but more importantly us. Yeah, that's right, you. This is simply unacceptable. I really do think of myself and my Larry first... then the rest of the world. You should follow suit. You should make sure that this season you are at the top of your AAA list.


Next time we'll visit, "The Top Ten Fashion No-No's of 2007." It will be fun. 'Till then, Use your Head and stay calm, collected and freshly spritzed.
---

Given that Len's very first word was "more," and the second one was "pretty" it is no wonder that he now not only owns and runs the #1 salon and spa in Puerto Vallarta, blu by Len, but also writes a bi-weekly beauty column, Use Your Head. Whatever you hair may or may not need, Len will know exactly what to do or where to go to find the answer - just send him an email at len(at)blubylen.com.
Tell a Friend
•
Site Map
•
Print this Page
•
Email Us
•
Top