News Around the Republic of Mexico | December 2007
Mexico's Flagship University Gets a New Leader

Allan Wall - PVNN

On November 20th, 2007, Dr. Jose Narro Robles was inaugurated as the new president of Mexico's Universidad Nacional Autónoma de México, the National Autonomous University of Mexico, known by the acronym UNAM.


Replacing Juan Ramon de la Fuente, who served the past 8 years, Dr. Narro's term is scheduled to run from 2007 to 2011. Previously, he was head of UNAM's college of medicine.


Not only is the UNAM the biggest, most influential, and most prestigious university in Mexico, it's the biggest in Latin America. It has over a quarter of a million students.


It's also Mexico's oldest university, founded in 1551 as the Real y Pontifica Universidad de México. It was almost the first university in the hemisphere, but was beaten to that honor by a university in Lima, Peru, by only 4 months.


The university's main campus, University City, is located in southern Mexico City, and is notable for its architectural and artistic merits. The UNAM has its own police force, and any other law enforcement agency is forbidden from entering campus without permission.


The "autonomous" part of the university's title was granted in the 1920s, and means that the institution manages its own budget and curriculum, and it did so even throughout the many years of the one-party state.


In recent years the UNAM has faced controversy over academic and admission standards, and the cost of its low tuition. A proposed tuition increase in 1999 sparked off a general strike and campus shutdown that lasted until early 2000.


Campus radicals took over the University City campus and the protestors' demands kept getting more and more demanding, sorely testing the institution's principles of autonomy and its relationship with the federal government. Finally, in February of 2000, President Zedillo sent in the recently-formed PFP (Federal Preventive Police.) The PFP attacked University City at dawn, nabbed the sleeping protestors, and took back the campus without casualties. Classes were resumed.


Even during the strike though, some of the research for which the UNAM is noted was continued.


The UNAM carries out wide-ranging research programs in various areas, including areas of astronomy, biotechnology, nuclear science, ecology, physics, cellular physiology, geophysics, engineering, genomics chemistry, optics, nanosciences, alternate energies and medicine.


Currently, 60% of Mexico's scientific publications are produced by the UNAM. The university's research institutes practice an open door policy, allowing anybody in the world to use them.


The UNAM is also famous for its sports teams. The Pumas soccer team competes in Mexico's First Division professional soccer league, and their home stadium is the Olympic Stadium.


Another UNAM team is the Pumas Dorados (Golden Pumas) fútbol americano team (what Mexicans call the sport we Americans call football.) The sport has been played at the UNAM since the 1920s.


The UNAM numbers among its alumni a dizzying (and diverse) array of famous personages.


Recent Mexican presidents who graduated from the UNAM are Carlos Salinas, Miguel de la Madrid, Jose Lopez Portillo and Luis Echeverria. So did presidential wannabe Andres Manuel Lopez Obrador.


Manuel Gomez Morin, a founder of the PAN (National Action Party) was a graduate (and UNAM president.) Another graduate was Mexican diplomat/politician Alfonso Garcia Robles, who won the Nobel Peace Prize in 1982. Apparently, so is Chiapas rebel leader Subcomandante Marcos.


Non-Mexican politicians who have called UNAM alma mater include U.S. senator Alan Cranston, Bolivian Vice-President Alvaro Garcia Linera, Costa Rican president Abel Pacheco, Guatemalan president Alfonso Portillo and, from across the pond, Kosovo politico Veton Surroi.


Mexican literary giants who are UNAM graduates include Elena Poniatowska, Carlos Fuentes, Enrique Krause and Carlos Monsivais.


UNAM graduates notable in the scientific world include Rodolfo Neri (the first Mexican in space), Mario J. Molina, (winner of the Nobel Prize in Chemistry, 1995), astronomers Guillermo Haro and Carlos Frenk and physicists Marcos Moshinsky and Miguel Jose Yacaman.


Mexican magnate Carlos Slim, who according to Forbes is the richest man in the world, graduated the UNAM.


So did current Mexican national soccer team coach Hugo Sanchez, who actually earned a degree there in dentistry while also playing soccer.


Famous UNAM students who didn't graduate include Octavio Paz (1990 Nobel Prize for Literature) and American conservative elder William F. Buckley, who studied there in 1943.


That's only a small sample, but it gives you an idea of the diversity of the UNAM's graduates and former students.


And that's the university - with all its challenges - of which Dr. Narro now takes the reins.
---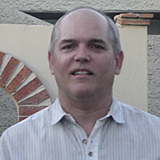 Allan Wall is an American citizen who has been teaching English in Mexico since 1991, and writing articles about various aspects of Mexico and Mexican society for the past decade. Some of these articles are about Mexico's political scene, history and culture, tourism, and Mexican emigration as viewed from south of the border, which you can read on his website at AllanWall.net.

Click HERE for more articles by Allan Wall.
Tell a Friend
•
Site Map
•
Print this Page
•
Email Us
•
Top