News Around the Republic of Mexico | January 2008
Mexico's New Interior Minister

Allan Wall - PVNN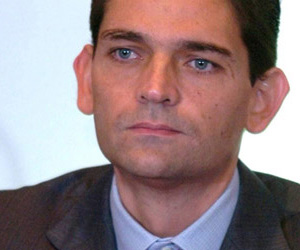 Secretario de Gobernación - Jose Camilo Mourino

On January 16th, 2008, Francisco Ramirez Acuna stepped down as Mexico's Secretary of Gobernación and was replaced by 36-year old Jose Camilo Mourino.


So what is the function of the Secretario de Gobernación? In English, it's usually translated "Minister of the Interior" or "Secretary of the Interior." In the U.S., the "Secretary of the Interior" is what we call the official who takes care of national parks. But the Mexican position is very different.


In Mexico, the Secretario de Gobernación is the president's right hand man, his enforcer, and his negotiator. The Secretario is in charge of domestic security, disaster relief, immigration, movie ratings, TV commercials, and the oficial news agency Notimex. And, the Interior Minister is the president's chief negotiator with Congress, political parties and state governors. It's a position that is key to the administration's success, or lack thereof.


Officially, Ramirez Acuna resigned to "attend to personal matters," but nobody believes that. President Calderon was displeased with his performance and asked him to resign. Ramirez had been the subject of much criticism, for, among other things, failure to maintain effective relations with legislators of various political parties, including his own. Also he was criticized for a slow response to the Tabasco and Chiapas floods, and failure to handle the terrorist attacks on oil installations.


The new Interior Minister, Jose Camilo Mourino (known as "Ivan") is already Calderon's closest collaborator, and is moving over from the Chief of Staff position.


Under the Fox administration, Mourino worked with Calderon in the Department of Energy. In the PAN (National Action Party) primary in 2006, Mourino was Calderon's campaign manager in his victory over Santiago Creel (Fox's preferred candidate.) In the general election, Mourino ran Calderon's war room, then after the election was in charge of his transition team. The new Interior Minister has previously served as a congressman and state legislator from Campeche.


As Calderon's Chief of Staff, Mourino was known as the "fireman" and the "negotiator," and was already fulfilling many of the functions that a Secretary of Gobernación normally does. The new Interior Minister is also said to have good relations with the PRI (Institutional Revolutionary Party) which is very useful in negotiations.


Juan Mourino was also born in Madrid, Spain. And that brings up another complicated issue.


Whereas in the United States, a naturalized American citizen can do about anything but become president (and some people even want to change that), in Mexico, a naturalized Mexican is severely limited from many positions. A naturalized Mexican citizen is prohibited by law from serving in the military during peacetime, being a policeman or a pilot, captain or crew member of any vessel or aircraft bearing a Mexican insignia, or being in charge of a port or airport. Also, a naturalized Mexican can be stripped of his Mexican citizenship while a natural born Mexican cannot.


In politics, a naturalized Mexican can never serve in the Mexican Congress, on the Supreme Court, be a governor, or a Cabinet secretary. Politically speaking, naturalized Mexicans are second-class citizens and are severely limited in the political realm.


So how was it possible for Mourino to have served in the Mexican congress and to be named Interior Minister, both posts off limits to naturalized Mexicans?


The reason is that Mourino is, despite having been born in Spain, considered a Mexican by birth. The Mexican Constitution stipulates that one born to a Mexican mother or father in another country is a Mexican by birth. And Mourino's mother is Mexican.


In fact, people have already begun talking about the possibility of Mourino being a future Mexican president.


But the next presidential election isn't scheduled until 2012. In the immediate future, Mourino has a lot of challenges, including the security situation and the negotiation of a much-needed energy reform.


Surely the new Interior Minister wasn't under any illusions that this would be an easy job, but his first full day on the job (January 17th) made it clear that it wasn't. Among other things, that day saw a cartel shoot out in Tijuana in which little children were filmed being evacuated from a school.


Also, striking teachers, protesting the past year's pension reform, gave Mourino a welcome by protesting right in front of the Interior Ministry headquarters in Mexico City. "Ivan" has his work cut out for him, that's for sure.
---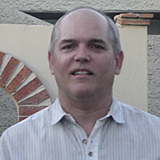 Allan Wall is an American citizen who has been teaching English in Mexico since 1991, and writing articles about various aspects of Mexico and Mexican society for the past decade. Some of these articles are about Mexico's political scene, history and culture, tourism, and Mexican emigration as viewed from south of the border, which you can read on his website at AllanWall.net.

Click HERE for more articles by Allan Wall.
Tell a Friend
•
Site Map
•
Print this Page
•
Email Us
•
Top