News from Around Banderas Bay | March 2008
Becas Breakfast at Boca Bento on Basilio Badillo

PVNN

The last Becas Breakfast of the Season will be held on April 1st at Boca Bento on Basilio Badillo. Half the ticket price goes directly toward providing scholarships to ambitious and bright, but economically challenged, Vallarta students - No Fooling!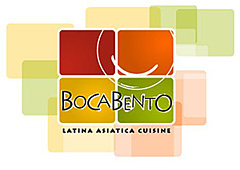 With Daylight Savings in the US and not in Mexico yet, an early-to-bedder like me can watch the Late Show with David Letterman and have a good chuckle with some of his Top Ten Lists.


In trying to write an article to remind everyone about the April 1st final Becas Breakfast of the 2008 Season, I thought I would make my own Top Ten, so here goes:

Top Ten Reasons to Go to the Becas Breakfast at Boca Bento on Basilio Badillo:

Number Ten: The title, "Becas Breakfast at Boca Bento on Basilio Badillo" is alliteration at its best.


Number Nine: Coco is the prettiest restaurateur on Restaurant Row.


Number Eight: Her daughter Vanessa ain't bad either.


Number Seven: You can win breakfast at the River Café or Café Cathedral or others.


Number Six: You can win dinner at Thierry's Steak House or Daiquiri Dicks or others.


Number Five: You can win a whole year's membership at the Botanical Gardens.


Number Four: You can win dinner for 4 at the Chef's Table at Teatro Limon.


Number Three: You can win gorgeous hand embroidered pillows from Villa María.


Number Two: You can eat delicious food in the company of the best people in the world.


Number One: You will help insure that over 200 bright, ambitious, but economically challenged Puerto Vallarta girls and boys have their scholarships for another year.


Tickets are $150 pesos per person (not a bad alliteration either) for the April 1 Breakfast that begins at 9:30 a.m. at Boca Bento, Calle Basilio Badillo 180. For tickets call Joan Cannon at 223-1164, Buri Gray at 221-5285 or me at 223-1371.
---

Polly G. Vicars and her husband of 55 years, Hubert (a.k.a. "Husband") retired to Puerto Vallarta in 1988 and soon became active members of several charitable organizations. Polly is the author of "Tales of Retirement in Paradise: Life in Puerto Vallarta, Mexico" [a sell-out!] and "More Tales of Retirement in Puerto Vallarta and Around the World." Proceeds from the sale of her books go to the America-Mexico Foundation, a scholarship foundation that is their passion.

Click HERE for more articles by Polly Vicars.
Tell a Friend
•
Site Map
•
Print this Page
•
Email Us
•
Top