Health & Beauty | April 2008
Mud Magic in the Puerto Vallarta Jungle

JOY! - PVNN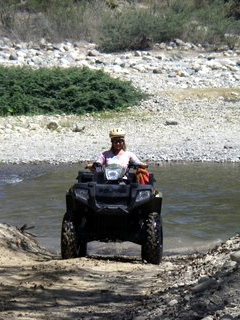 Mud baths are legendary for pain relief, for drawing toxins from the body and leaving the skin feeling wonderful. The mud my friend David mines from the Sierra Madres has extraordinary healing properties.

Puerto Vallarta - My girlfriend Cathy came to visit last week. I wanted to give her a pampering adventure she would never forget. She lives in the States and is here attending an important convention.


"A good detox unwinding into an afternoon of pure pleasure is essential before entering the learning environment. You must be relaxed if you want to be receptive enough to achieve maximum productivity."


That was what I told her. She let me twist her arm.


Happily I could offer deep decadence on a budget because my friend David is back in town till the rain starts.


I discovered him a couple of years ago at the hot springs doing mud massage, I was impressed by the quality of his massage – and I'm not easy to please. I was also impressed by the quality of the mud; mud baths are legendary for pain relief, for drawing toxins from the body and leaving the skin feeling wonderful. The mud David mines from the Sierra Madres has extraordinary healing properties.


David is a living example of how powerful this mud is in the promotion of healing in the body. Despite several accidents in which he was severely incapacitated, he healed himself with good diet, yoga, and this special mud.


The first time I saw him he was doing a yoga routine involving the splits, complete back bends and bridges, and assorted contortionist balancing acts on a narrow concrete ledge. What he doesn't know about the jungle isn't worth knowing, he's a miniature Tarzan who lives out at the springs and knows every sweet spot in that area.


It's a bit of a trek from the bus stop to the hot springs so we take a couple of ATVs from Mauricios Restaurant past Las Juntas, and ride them to Ranchera, then on upriver for a mile or so, crossing the river several times.


It is my first time on an ATV, it is FUN! Even in a bicycle helmet and goggles I feel 'cool' and very daring tooling along the roads and roaring through water and up rocky inclines. My mate Gary just started up Unique ATV Tours on Basillo Badillo, he's set on doing adventures that no-one else is covering. I'm gonna go check out what he's got going next week; I'll let you know how it goes. Meantime I wanted to make sure I could handle an ATV. I can, look out world!


When Cathy and I arrive at the main hot springs there are already a couple of families there, it is an arrestingly beautiful place with three pools: hot, hotter and bring a teabag. It's the yummiest feeling to sit on the river side of the 'teabag' pool with your bum and your legs in the cool fresh water, leaning your back against the pool, hot water gently running over your shoulders.


It's even yummier with less people. We request a more private experience, so David takes us to a gorgeous little natural hot spring emptying into a rock pool. It is a bit of a precarious trek but its totally worth it, you'd be hard pushed to find a more magical place.


This mineral rich pool almost fills the glade, it is ever so faintly scented with sulfur and large enough to easily accommodate a dozen people with room to spare. When you are done soaking there is a comfortable amount of space to lay down and watch the dragonflies and butterflies zipping and flapping through the leaves.


David's mud massages last more than an hour. He leads us to his massage space under the protective canopy of a large lemon tree. There in that sun dappled place he uses his mud to activate healing with exactly the right kind of unique massage for each person. He is fantastically tuned in to what needs to happen for each individual body to relax and release its burden of pain and stress.


After an hour of this I am a limbless, mindless, mud covered blob on the massage table, and the only thing that exists is the warmth of the sun and the sound of the river. I couldn't move if my feet were on fire.


The mud draws the toxins out of your body as it dries, and just before you turn into a stiff green statue, David drizzles water on you, softening the mud so you can move to the hot spring where he cradles you and oh so gently rinses you, and washes your hair. And you are reborn into a soft new body, remembering with deep pleasure what true relaxation feels like.


Oh yeah, happy Cathy, happy me, goodonya David.


If you are up for an adventure and you want to do your body a favor, declare a mini spa day for you and three or four of your nearest and dearest, and dedicate four or five hours to pure pleasure with a fabulous massage, full body detoxing mudpack, and jungle adventure to live for. Gary is happy to do a deal on ATVs if you want that as part of the adventure.


Give David a few days notice if you can, he has to go up into the mountains to mine the clay; then work it for three days until it's creamy. Don't leave it too long, he'll only be here until the rains come, and all the signs say they'll be early this year.


He has a phone, but no electricity up there so he can't charge it. You can book through me and I'll pass it on if you want to reward yourself for getting through high season, and heave a sigh of relief as you prepare to move into the summer rhythm. Ahhhhhhhhh!


To quote Cathy, "Ten years from now I won't have a clue what happened at the convention, but I'll never forget this day in the jungle."
---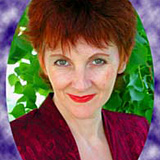 JOY! Is an internationally acclaimed life transformation coach, famous for her unreasonable success in helping people move through their challenges with her unorthodox approach and emPOWERment tools. For more information, visit her website ExperienceJoy.com or call 044-322-129-1128.
Click HERE for more articles by JOY!
Tell a Friend
•
Site Map
•
Print this Page
•
Email Us
•
Top