News from Around Banderas Bay | April 2008
Earth Day at Vallarta's Botanical Gardens

JOY! - PVNN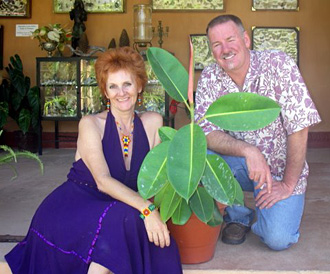 JOY managed to save a tiny bit of the Banyan tree that once graced the grounds of the Molina de Agua Hotel and took it to the Botanical Gardens, where Roberto nursed it into growing.

In my article entitled Slaughter of a Vallartan Legend, I have written about my Banyan tree friend. What I haven't told you is that I managed to save a tiny bit of her and take her out to the Botanical Gardens where Roberto and Co nursed it into growing. It will be many hundreds of years before she comes close to her former size, but she lives, and we can let that bring us hope.


On Tuesday April 22nd, the Botanical Gardens are holding an Earth Day celebration at 3 pm. There will be a Gardens tour and tree planting and an earth healing. When Roberto asked if I would lead the ceremony I told him I couldn't, I have VIPs in town and that day is already booked.


I thought about that on the way home from the gardens. The people that are coming to visit me aren't just influential to my career, they are also important to me as friends and peers, I really like them, and my intent was to mix business with pleasure and show them some of the things that make Vallarta so special.


What could possibly be more special than a stop at the Botanical Gardens for an occasion as important as this?


We get to drive along one of the most beautiful coastlines in the world, and stop at any number of breathtaking spots along the way. I defy you to show me a toilet with a more spectacular view than the one overlooking Los Arcos.


We'll drive past a stretch of road lined with orange flame vines and bougainvillea in every rich colour you can imagine. We'll cruise past a tiny town and I'll show them the big speed bump where I was held up by an old granny in a wheelchair. She had her young grandson on the other side of the road and they held a rope between them. You had to pay Granny if you wanted to get past!


I greatly admired her entrepreneurism, but I won't be held to ransom, even by a granny, so I shook my finger and drove around her, not laughing till I was out of sight. I still have cartoon visions of a pickup driving straight through at top speed, towing those unlikely bandits behind them like a tail on a kite.


We'll see many marvels before we even reach the corner where the Hacienda that houses the Botanical Gardens is suddenly revealed, crowning the plateau of one of the mountain tops: The entrance is on the very next corner.


You walk down a long path rich with flowers and butterflies, stunning vistas on either side of this path invite you to explore. On the left you can climb atop an agave covered hill and stand with the statue of a mighty eagle to survey the entire Gardens and surrounding areas. To the right, you can stroll down into cool, moist forest.


We'll be planting trees round 3 pm, showing the Banyan – and all she represents – that there are people in the world who care about what happens to the planet; who want to help heal the world they live on; and that not everyone desecrates and destroys for the love of money, or is too busy or apathetic to make an effort.


Yeah, I want to share that with my friends. I will be there at 3 pm to lead the ceremony Roberto, I wouldn't miss it for the world!
---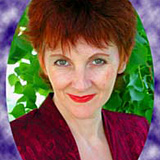 JOY! Is an internationally acclaimed life transformation coach, famous for her unreasonable success in helping people move through their challenges with her unorthodox approach and emPOWERment tools. For more information, visit her website ExperienceJoy.com or call 044-322-129-1128.
Click HERE for more articles by JOY!
Tell a Friend
•
Site Map
•
Print this Page
•
Email Us
•
Top