News from Around Banderas Bay | April 2008
Catching a Baby Tiger by the Tail

JOY! - PVNN
Twice a year anyone can come and cuddle with the newborn cats, and that's how I got up close and personal with baby tigers and jaguars this week.


(Video Diva Productions/Promovision)

People talk about having a tiger by the tail, but let me tell you, it's a whole lot scarier when you've got it by the front end where the sharp pointy bits are!


I've been doing different video segments with BanderasNews, and thought it would be fun to host an adventure series. I'm renowned for having crazy adventures; my readers have been living vicariously through them for years, how neat to let them actually SEE some.


That's how my friend Denise, BanderasNews videographer and Video Diva owner Laura Gelezunas, and I ended up in an enclosure with a tiger and two black jaguars.


Baby big cats, not quite four months old; the kind of scene where you look over the top of the enclosure and say "awww how adorable." This is especially true when they are sleeping.


You can do just about anything with a tiger when he is sleeping with a full belly, including lie down in his arms and put his paw around your neck. Which I did! It was an amazing feeling, though a wee bit scary because there's no telling when he'll wake up and what he'll do when he does. But these cats were used to people, they'd been petted and cuddled every day of their lives, so the risk felt small.


The Vallarta Zoo is one of the most famous in the world because of its extraordinary success in big cat births. Between 28 and 35 are born every year, twice a year anyone who wants to can go pet and cuddle and have their photos taken with baby lions and tigers and jaguars, oh my!


"What do you do with all the babies?" I asked Alfredo, one of the three brothers who owns the zoo. "We sell them or trade them to other zoos for different animals" he told me. "This zoo has no outside funding, the only money we get is from people coming to visit, and from our animals."


Vallarta Zoo opened on September 15th, 2005 and is run by brothers Alfredo, Martin and Antonio Castañeda Jimenez. They share the entire burden together doing everything from construction to cage cleaning.


It was originally Antonio's brain child; he always wanted to own a lion or a tiger. His chance came when he found out that Don Moffat from Animal Paradise in Texas had started this little zoo on 64 hectares in Mismaloya. He had a lion and two lionesses, a couple of spider monkeys and a golden pheasant, and he wanted to sell. "Buy the land," he told Antonio, "and I'll throw in the animals for free."


That was ten years ago. They registered the zoo in 2000 and opened in 2005. Now, not counting the babies, there are two black jaguars, four lions, two cougars, three Bengal and three white tigers in the big cat family at the zoo, along with a myriad of other animals.


"What's the secret to your breeding success?" I ask Alfredo "No secret" he tells me, "When animals are happy they have babies, if they aren't happy they don't!"


These cats must be pretty happy; they have so many babies they make International headlines twice a year!


I've gone to be with the cubs on several occasions now, and I have some seasoned advice. GO WHEN THEY ARE YOUNG! Very, Very young! Definitely less than three months old. After that they get big and strong and, like most adolescents, can playfully cause all kinds of havoc.


For example, one of the cubs, an orange Bengal Tiger, turned to show us the white spots that look like eyes on the back of his ears. That's the Bengal Tiger's "I'm always looking at you" camouflage, and your reminder to always keep them in your line of sight. NEVER turn your back on any big cat. It is instinctive for them to pounce as soon as you do.


Alfredo assured us that as long as he was in the cage with us, we would be safe. And that's how I ended up trying to balance a 60 pound tiger on my shoulder. Don't ask me why, it was an unbelievably stupid thing to do. I knew perfectly well that I didn't have the strength or the shoulders for it, but the opportunity was presented, and I wanted this first show to be impressive. With luck and proper care I should have full use of my shoulder again by the time we head off for our next adventure.



Next time we visit the Puerto Vallarta Zoo, I'll show you last year's cubs, including Brissa the white tiger, and Lucy the miracle leopard.

Located just south of Vallarta in the jungles of Mismaloya, Zoologico de Vallarta is open daily from 10 am to 6 pm. For more information, call (322) 228-0501, click HERE or visit ZoologicoDeVallarta.com
---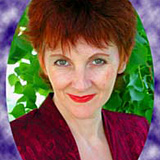 JOY! Is an internationally acclaimed life transformation coach, famous for her unreasonable success in helping people move through their challenges with her unorthodox approach and emPOWERment tools. For more information, visit her website ExperienceJoy.com or call 044-322-129-1128.
Click HERE for more articles by JOY!
Tell a Friend
•
Site Map
•
Print this Page
•
Email Us
•
Top