Health & Beauty | May 2008
Vallarta Enfrenta el SIDA May Events

Paul Crist - vallartaenfrentasida.org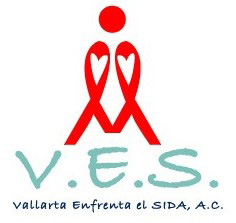 For more information about HIV, testing, counseling, and risk reduction, please visit VallartaEnfrentaSida.org or call their offices at (322) 223-0535.

This month, Vallarta Enfrenta el SIDA, a non-profit organization that provides education and prevention programs, counseling and support for those with HIV+ and their loved ones and outreach to at-risk communities in the Banderas Bay area, is hosting several activities that you won't want to miss!


International AIDS Vigil
Sunday, May 18, has been declared the International AIDS Vigil, to commemorate those who have died from complications from AIDS. VES will participate by leading a solemn candlelight march from Parque Hidalgo to the seahorse sculpture on the Malecón, stepping off at 8:30 pm. At the seahorse sculpture there will be a short program of artistic presentations in remembrance of those who have passed, and giving hope to those affected who are with us. Please join us by 8 pm at Parque Hidalgo to participate in this important commemoration, especially if you have lost a friend or loved one to HIV.


Counseling and Rapid HIV Testing Workshop
May 19, 20, 21, the AIDS Healthcare Foundation (AHF) in collaboration with V.E.S. and the CAPASITS HIV clinic in Puerto Vallarta, will present a workshop to staff and volunteers, to teach the latest techniques in HIV counseling and rapid testing. Participants will receive accreditation in HIV counseling techniques for pre- and post testing situations, and will learn appropriate ways to disclose results to patients, whether the result is positive or negative. Participants will also be trained to administer the rapid HIV test. Program will be presented in Spanish.


Monthly Health Fair
Saturday, May 24, 11 am to 7 pm. This month's Health Fair, presented by V.E.S. will take place at Lazaro Cárdenas Park, Col. Emiliano Zapata. V.E.S. staff and trained volunteers will be on hand to provide Rapid HIV Testing and Counseling about HIV and sexual health. Test results will be available immediately, and if required, participants will be referred to appropriate local healthcare providers for follow up. All services are completely free.


The mission of Vallarta Enfrenta el SIDA, A.C. is clear - to successfully reduce the number of new cases of HIV infection in Puerto Vallarta, including residents and visitors alike, and to assist persons and families already affected by HIV by providing the most current and comprehensive information, counseling and assistance available. They also work to reduce the stigma associated with HIV infection, thereby encouraging an increase in HIV testing among vulnerable communities.


For more information about HIV, testing, counseling, and risk reduction, please visit VallartaEnfrentaSida.org or call their offices at (322) 223-0535.
---
Eventos de Mayo - Vallarta Enfrenta el SIDA, A.C. (V.E.S.)
Paul Crist - vallartaenfrentasida.org


Vigilia Internacional del SIDA
El domingo 18 de mayo, ha sido declarada como el día de la Vigilia Internacional del Sida, esto en memoria de las personas que han fallecido por complicaciones del SIDA. V.E.S. participará al frente de una marcha silenciosa que partirá del parque Hidalgo a la escultura del "Caballito" en el malecón, iniciando a las 8:30 pm. En la escultura del "Caballito" habrá un pequeño programa artístico con presentaciones en memoria de aquellos que han fallecido, y para dar esperanza a aquellos afectados que están aquí con nosotros. Por favor únete a nosotros a partir de las 8 pm en el Parque Hidalgo para participar en esta importante conmemoración, especialmente si has perdido a un amigo o algún ser querido por el VIH.


Curso-Taller Sobre Consejeria y Pruebas Rapidas para la Deteccion Temprana del VIH-SIDA
Mayo 19, 20 y 21, la AIDS Healthcare Foundation (AHF) en colaboración con V.E.S. y la clínica de VIH en Puerto Vallarta, conocida como CAPASITS presentará un taller para el personal y voluntarios, para enseñar las últimas técnicas en consejería y pruebas rápidas de VIH. Los participantes serán acreditados como consejeros para antes y después de la realización de dicha prueba. Aprenderán la manera de dar a conocer el resultado tanto negativo o positivo de manera efectiva así como la correcta realización de dicha prueba. El programa será presentado totalmente en español.


Feria de Salud Mensual
Sábado, 24 de Mayo, 11 am hasta las 7 pm. Este mes la feria de salud presentada por V.E.S. tendrá lugar en el Parque Lázaro Cárdenas de la Col. Emiliano Zapata. El personal de V.E.S. y voluntarios capacitados estarán realizando consejerías y pruebas rápidas de VIH además podrán responder cualquier pregunta sobre VIH en general y salud sexual. Los resultados estarán disponibles de manera inmediata así como referida a los diferentes servicios de salud en caso de ser necesarios. Todos estos servicios serán completamente gratis.


Para más información, visite VallartaEnfrentaSida.org, llame Paul Crist del Hotel Mercurio al (322) 222-4793, o enviar un email a paulcrist(at)hotel-mercurio.com.
Tell a Friend
•
Site Map
•
Print this Page
•
Email Us
•
Top