Entertainment | June 2008
Frixoleros CD Release Party at El Arrayán

Robin Noelle - PVNN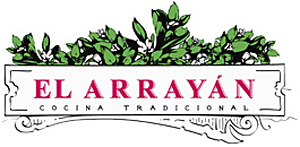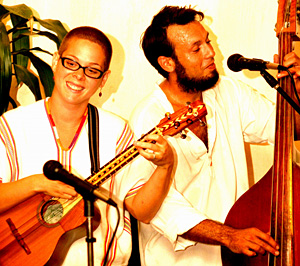 Camila Aguirre and Daniel Sánchez will perform music from the new Frixoleros Música CD as well as new music on June 20-21 at El Arrayán. For reservations, call 222-7195.

Puerto Vallarta - El Arrayán will be hosting a special night of celebration and music during the Frixoleros Música (Free-hole-lay-rohs) two day CD release party on June 20th & 21st beginning at 7 pm. The musical event will feature several special guests in addition to being recorded live for a future release by the musical duo. Frixoleros Música will perform music from the new CD as well as new music.


"Frixoleros Música has been performing weekly at El Arrayán for four years," said Carmen Porras, co-owner of El Arrayán. "They are customer favorites and we are happy to be able to support them during the release of their latest recording."


While the musical event is free and open to the public, there is limited seating for the event and reservations are required for dining. With a dinner purchase, diners will receive complimentary small appetizers prepared by Chef Mariano Valdés.


The self-titled CD was recorded live in Ajijic in front of a small audience. It features new instruments and in addition to the regional music of Veracruz and Jalisco that the Frixoleros are known for, this CD contains songs from Central and South America. The new CD will be available at the event for only $150 pesos and comes in handmade oil cloth packaging.


Frixoleros Música features the musical talents of Daniel Sánchez (Ajijic) and Camila Aguirre (Puerto Vallarta) playing traditional Mexican instruments in the Son style of music from Veracruz. To learn more about Frixoleros Música and hear their music click HERE.


Enjoy an evening of beautiful Mexican music and delicious traditional Mexican cuisine at El Arrayán, 344 Allende in downtown Puerto Vallarta. For dinner reservations, please call 222-7195.
Tell a Friend
•
Site Map
•
Print this Page
•
Email Us
•
Top