Health & Beauty | July 2008
VES Receives Grant Funding from Mexican Governmen

Paul Crist - vallartaenfrentasida.org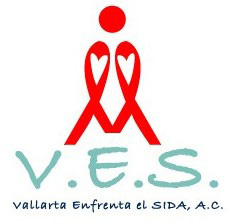 For more information about HIV, testing, counseling, and risk reduction, please visit VallartaEnfrentaSida.org or call their offices at (322) 223-0535.
On Friday, August 1, 2008, at 10:30 am, Vallarta Enfrenta el SIDA, A.C. invites all members of the local media to attend the formal launch of an important project aimed at stopping the spread of HIV in Puerto Vallarta and encouraging local residents to be tested and enter treatment when required. The Press Briefing will be held at Lazaro Cardenas Park in Colonia Emiliano Zapata.

In March 2008, Vallarta Enfrenta el SIDA, A.C. (VES, or Vallarta Confronts AIDS in English) was invited to submit a proposal for grant funding from the Mexican government's HIV agency, CENSIDA. The agency was offering funding to local non-profit organizations in Mexico for HIV prevention projects, with a primary focus on men who have sex with men (MSMs).


The grant-writing process was new to VES leaders, who founded the non-profit organization in May of 2007, in order to collaborate with a recently opened clinic devoted exclusively to HIV patients in the Bay of Banderas region. The requirements for grant funding, including the detail requested in planning documents and the ongoing reporting requirements for the project are rigorous.


In May, VES was notified that their project had won funding, and had received the third highest rating among the 340 proposals submitted by non-profits from across Mexico. Approximately 40 organizations received funding. All proposals were reviewed using a point system by an independent committee of HIV experts in Mexico DF.


Committee members used "blind" copies of project proposals, which did not reveal the name of the organization nor their location, in order to ensure complete impartiality in the process. VES was awarded the maximum amount under the program, $500,000 pesos. The first checks were disbursed in June, amounting to 40% ($200,000 pesos) of the total funding expected by VES.


The project will be the most comprehensive effort to date to stop the spread of HIV in the region, as well as to educate the public about sexual health and where to obtain health services for HIV and sexually transmitted diseases.


The funding has allowed VES to hire four new employees, who have received professional training in HIV counseling, administration of rapid HIV tests, and outreach techniques. This dedicated group, supervised by VES Executive Director Paco Arjona, has been hard at work developing and purchasing project materials, and organizing and planning the program launch.


Printed material has been developed and printed, including flyers, posters, and banners. Approximately 25 local businesses have been recruited, including bars, dance clubs, hotels, cinemas and stores, to participate in the project. These businesses will permit VES staff to visit their establishments and provide information, condoms, and referrals for HIV testing.


The VES team is also visiting parks and other public places known to be frequented by men seeking sexual encounters, where they will distribute condoms, safer-sex information, and will provide counseling and rapid HIV testing on-the-spot.


Also as part of the CENSIDA-funded project, VES has purchased 20,000 condoms, and 20,000 individual personal lubricant packets, which will be distributed free, along with counseling and printed material providing information, education, and sexual health referrals, throughout the Bay of Banderas region over the next few months.


VES is also awaiting shipment of 1,400 rapid HIV test kits. The test kits are being provided by the Jalisco Secretary of Health and by AIDS Healthcare Foundation, a US-based non-profit organization that collaborates with VES at the CAPASITS HIV clinic located behind the regional hospital in Colonia Villas del Real. Trained VES staff and volunteers will administer the tests on a voluntary, confidential basis, along with appropriate counseling. Persons with a positive result will be referred for further testing and possible treatment at CAPASITS clinic.


On Friday, August 1, 2008, at 10:30 am, Vallarta Enfrenta el SIDA, A.C. invites all members of the local media to attend the formal launch of this important project at a Press Briefing to be held at Lazaro Cardenas Park in Colonia Emiliano Zapata. Claudia Veronica Gomez Quintero, Director of Social Assistance for the Municipal Government of Puerto Vallarta, will be on hand to represent the Mayor.


After a brief presentation, members of the press will be invited to ask questions about VES, the project, and HIV issues important to Puerto Vallarta residents.


Following the Press Briefing, VES will offer rapid testing and counseling to the public, free of charge and completely confidential, until 4 pm. No photographs by members of the press will be permitted after the Press Briefing, in order to ensure confidentiality for the public who are being tested and counseled for HIV.


For additional information, please call Vallarta Enfrenta el SIDA at (322) 223-0535, 222-4793, or contactos(at)vallartaenfrentasida.org.

The CAPASITS Clinic (Centro Ambulatorio para la Prevención y Atención del SIDA y Infecciones de Transmisión Sexual) is located adjacent to the Regional Hospital at Aldama #1013 Col. Villas del Real, Puerto Vallarta, Jalisco. Tel. (322) 299-4715.
---

Puerto Vallarta's HIV/AIDS non-profit organization, Vallarta Enfrenta el SIDA, and CAPASITS, work together to provide high-quality medical care, counseling and psychological support, education and prevention programs, and outreach to at-risk communities in the Banderas Bay area. For information, assistance, or to volunteer or donate, please visit VallartaEnfrentaSida.org. To learn more about VES, click HERE.
Tell a Friend
•
Site Map
•
Print this Page
•
Email Us
•
Top