News from Around Banderas Bay | September 2008
World Peace Day - Vallarta Style

Polly G. Vicars - PVNN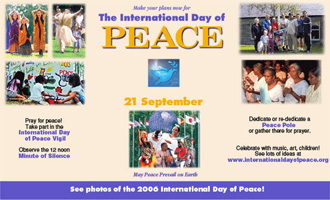 The United Nations International Day of Peace Poster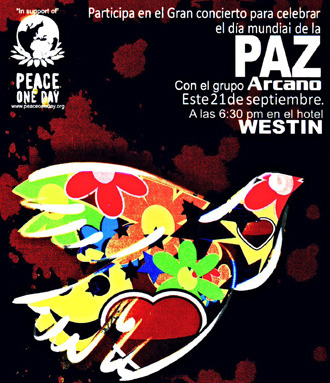 Vallarta Style World Peace Day Poster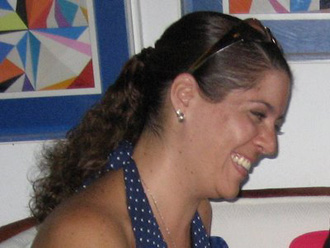 Ana Luisa single-handedly organized the Arcano concert for World Peace Day on Sept. 21 at the Westin Hotel in Puerto Vallarta.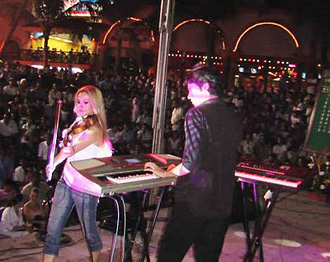 Erika & Vick wowing the crowd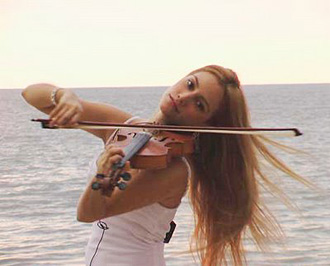 Erika with her magic violin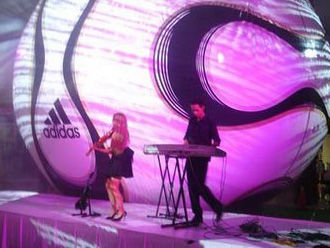 Erika & Brother Vick on stage

In 2007 according to the UN, over 100 million people were active on Peace Day, in 192 countries. There were life-saving initiatives in 14 countries and over 80 activities in Afghanistan alone where 1.4 million children were vaccinated against polio.


In 2008, thanks to the passion and hard work of one woman, Ana Luisa Espinosa Uribe, Puerto Vallarta is joining this international effort to make peace a priority by staging a musical event by Arcano at the Westin Hotel and Spa in Marina Vallarta on Sunday, September 21 at 6:30 pm.


Single-handedly, Ana has organized an incredible evening of international music by the very popular group Arcano. The duet of Arcano, sister and brother Erika and Vick, are preparing a program of music from different countries and different styles to foster the idea of peace in a world where music is the universal language that binds us together. Erika on violin and Vick on keyboards will lift us up with their interpretations of music from the Beatles to the Classics, from Argentina to Russia, all with their commitment, as asked by the U.N. Secretary-General, to making peace not just a priority, but a passion.


But effects don't end with this great night of music and fellowship, the proceeds from the $200 peso ticket will go to Becas Vallarta, A.C., the scholarship program that has funded the education of thousands of Vallarta's brightest since the 1960's.


This year almost 300 young Vallartenses, 8th grade through university, are continuing their schooling thanks to their Becas Vallarta scholarship. These young people have everything; ability, desire, creativity and passion to change the world.


But because they are economically challenged they depend on us, you and me, to give that little extra to make their educational dreams come true. So Ana's event will have the tangible consequences of helping young Vallartenses to reach their educational goals and thus, their full potential.


My commitment to world peace is to publicize this event and to urge each of you to make your own commitment at PeaceOneDay.org. I know that these are only symbolic acts, but I also know that when people of like minds and like passions join together, anything is possible.


See you at the Westin at 6:30 pm on Sunday, September 21, 2008, World Peace Day!


For tickets and/or more information call or email Ana at 322-135-0206, espinosana1(at)gmail.com or me at 223-1371, phvicars(at)gmail.com.
---

Polly G. Vicars and her husband of 57 years, Hubert (a.k.a. "Husband") retired to Puerto Vallarta in 1988 and soon became active members of several charitable organizations. Polly is the author of "Tales of Retirement in Paradise: Life in Puerto Vallarta, Mexico" [a sell-out!] and "More Tales of Retirement in Puerto Vallarta and Around the World." Proceeds from the sale of her books go to the America-Mexico Foundation, a scholarship foundation that is their passion.

Click HERE for more articles by Polly Vicars, or click HERE to learn more about Becas Vallarta and the America-Mexico Foundation.
Tell a Friend
•
Site Map
•
Print this Page
•
Email Us
•
Top