Americas & Beyond | September 2008
The 2008 Summer Olympic Medal Counts

Allan Wall - PVNN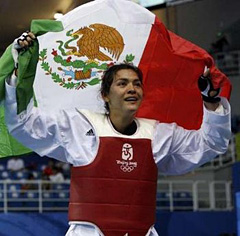 Maria del Rosario Espinoza of Mexico celebrates her victory over Nina Solheim of Norway during the women's +67kg gold medal taekwondo competition at the Beijing 2008 Olympic Games August 23, 2008. (Reuters/Alessandro Bianchi)

The 2008 Beijing Summer Olympics have ended. The medal count was dominated by the US and host country China. The US won the total medal count with 110 medals while China won 100. But if you go by the gold medals, China won with 51 while the US had 36. Russia won 72 medals (23 gold), the UK had 47 total medals, Australia 46 and Germany 41.


It's not surprising that China and the US would be at or near the top. After all, China is the world's most populous nation and the US is the third most populated.


But what about India, the world's second most populous nation, which only had 1 gold and 2 bronze medals? India's most popular sport is cricket, which hasn't been played at the Olympics since 1900.


National Olympic success depends on a number of factors, including money, training, interest, traditions and even the racial make-up of a country's inhabitants.


Blacks of West African ancestry (including most living in the Western Hemisphere) dominate sprints up to several hundred meters (which also explains why they excel as NFL running backs.) In the last 7 Olympics, 100% of those who qualified for the 100-meter dash were of West African descent. In the 2008 Olympics, Jamaica´s Usain "Lightning" Bolt set records in both the 100 and 200 meter sprints.


East African blacks, on the other hand, excel at long-distance running and dominate the marathon.


Mexico has its own ethnic group which is famous for running long distances, the Tarahumara Indians of the mountains and canyons of northern Chihuahua state. There have been hopes that athletes from this ethnic group could gain some international athletic prestige for Mexico.


A study of the Tarahumara's running style has shown that they use short strides, landing on the ball of the foot and not the heel, a style which is ideal for running on the rough trails in their Chihuahua homeland. The Tarahumara's strength is not the 26-mile marathon, but distances even longer.


In 1993, a 55-year old Tarahumara made his way to Leadville, Colorado to compete in a 100-mile "Ultra-Marathon." Wearing sandals made of old tires, he won the race.


Up to now, though, Tarahumara runners have not participated much in international competitions.


Mexico had high hopes for the 2008 Olympics, sending 85 athletes (43 men and 42 women,) who competed in 23 sports.


Mexico's final medal count was 2 golds and a bronze. The gold medals were won by taekwondo competitors Guillermo Perez and Maria Espinoza. The bronze was won by synchronized diving partners Tatiana Ortiz and Paola Espinosa (the latter also bore the flag for Mexico in the opening ceremony in Beijing.)


How does Mexico's 2008 medal count compare with those of previous years? In the 2004 Athens Olympics, Mexico won 3 silver medals and a bronze medal. In the 2000 Sydney games, Mexican athletes brought back 1 gold, 2 silvers and a bronze.


In the 1996 Atlanta Olympics Mexico won one bronze, in 1992 at Barcelona one silver medal, and in 1988 at the Seoul games two bronzes. The last time Mexico won two gold medals was at the Los Angeles Olympics in 1984, from which Mexican athletes took home 2 gold medals, 3 silver medals and one bronze medal.


If Roberto Madrazo had competed in the marathon in Beijing, maybe Mexico could have picked up another gold medal, but as it stood, Mexican marathoner Carlos Cordero placed #32, which was won by Kenyan Samuel Kaman Wansiru.


Speaking from the Mexican embassy in Beijing, Carlos Hermosillo, director general of the government bureaucracy CONADE (Comisión Nacional de Cultura Física y Deporte,) said the Mexican Olympic team´s performance in 2008 was good, but that preparations were beginning immediately for the planned London Olympics of 2012, with plans to modify the Mexican sports system.


President Calderon received the four Mexican medalists at Los Pinos (the Mexican White House) and proposed change as well, stating that "We must correct what doesn't work." Calderon also wants the general Mexican population to practice sports more, for health reasons. (Mexico has a growing problem of obesity, and if present trends continue will surpass the US in a few years as the world's most obese nation.)


So how will Mexico fare in the 2012 Olympics? And what will happen to Mexico itself Mexico during the next four years?
---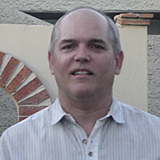 Allan Wall is an American citizen who has been teaching English in Mexico since 1991, and writing articles about various aspects of Mexico and Mexican society for the past decade. Some of these articles are about Mexico's political scene, history and culture, tourism, and Mexican emigration as viewed from south of the border, which you can read on his website at AllanWall.net.

Click HERE for more articles by Allan Wall.
Tell a Friend
•
Site Map
•
Print this Page
•
Email Us
•
Top