Entertainment | Restaurants & Dining | September 2008
New Study Finds Americans Still Have Harsh Feelings Toward Tequila

PRNewswire
go to original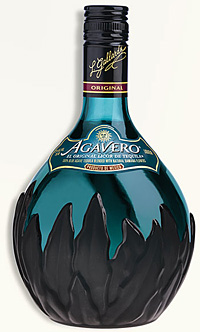 Agavero Tequila looks to change peoples' minds with 'Tequila Appreciation Days'

Tequila! What comes to mind when you hear the word? You may think about margaritas, doing shots while on vacation or at college spring break. If the mere mention of the word turns your stomach upside-down, you're not alone. According to a recent survey conducted by Agavero and Ipsos of 1,200 men and women spirit drinkers, 38% said that they've had a bad experience when drinking tequila and nearly 10% said they don't drink tequila anymore because of it. Moreover, only 7% of spirit drinkers felt tequila was a sophisticated or sipping spirit.


Tequila's bad rap has gone on long enough. With the upcoming Mexican Independence Day holiday on September 16, Agavero is kicking off an ongoing initiative to dispel the myths of tequila and reacquaint those who have sworn off the spirit. Agavero will begin hosting "Tequila Appreciation Days" in bars and restaurants across the U.S. this month to encourage consumers to give tequila another chance-here's why:

"Our survey confirmed that tequila is a spirit that endures a negative image," said Jim Nikola, senior vice president of marketing at Crillon Importers, U.S. importer of Agavero. "With "Tequila Appreciation Days," we hope to change that by educating people on how tequila has evolved over the years and that it can be sipped and savored like any other sophisticated spirit, as well as used as a base for a host of great cocktails. And the perfect tequila to bring people back is Agavero, the best tasting and most versatile tequila on the market."

Here are some other key survey findings:


• Drink Outside the Box: When asked how they most often drank tequila, 51% said they exclusively drink tequila in margaritas, only 10% drink a mixed cocktail with tequila and a measly 4% sip tequila straight with lime.


• Shoot 'Em Back: 18% said that they most often drink tequila by doing shots.


• It's Written All Over Your Face: Approximately 16% of all spirit drinkers surveyed said that they make an 'I'm never drinking tequila again' face when they merely hear the word tequila.


• Pick Your Poison: Only 12% of all spirit drinkers polled said tequila was their favorite drink. In addition, only 4% of tequila drinkers felt that tequila is a drink that meets their sophisticated palate.


Despite the negative connotations that surround tequila, the survey also found that there is still hope:


• 82% said they would be willing to try tequila again if offered.


• When choosing a tequila, 72% of tequila drinkers said a smooth taste is their deciding factor.


The Real Way to Enjoy Tequila


Bottom Line, there are many great ways to enjoy tequila other than in a shot and Agavero is the perfect spirit to begin to experience tequila in new ways. Why? Agavero is the smoothest, best tasting tequila on the planet that also comes with a powerful secret ingredient. The legendary aphrodisiac, Damiana Flower! Agavero is the first and only ultra-premium 100% blue agave tequila infused with the natural essence of Damiana which gives it an incredibly smooth, palatable taste that is actually enjoyed best on its own. But Agavero is so versatile that it can also be enjoyed in a host of cocktails while still retaining its silky smooth taste.


With the upcoming "Tequila Appreciation Days," Agavero encourages you to let go of the past and give tequila another try. You will not be disappointed. Check Agavero.com often to find an upcoming "Tequila Appreciation Day" event near you. If you just can't wait for an official event, Agavero is available at many upscale bars and restaurants and fine liquor stores across the country. Pick up a bottle and create your own passionate night with that special someone at home. On Agavero.com you can also find great tasting drink recipes that will make you fall back in love with tequila. Agavero also offers delicious food recipes to accompany your passionate Agavero drink of choice.

About Agavero: Agavero begins with a blend of select 100 % blue agave anejo and reposado tequilas, each aged separately in charred, white oak casks. The anejo tequila is aged up to eighteen months and the reposado tequila is rested for nearly a year. Then, the secret ingredient, the essence of natural Damiana, a flower native to the high altitudes of Mexico and known as an aphrodisiac, is hand blended to the tequila blend, creating a soothing combination of aromas transcended by a smooth, rich and flavorful character. This secret recipe dates back to 1857, when it was created by Lazaro Gallardo, founder of Los Camichines Distillery in Jalisco, Mexico. It has been passed down through generations and is still hand crafted today according to the meticulous production methods created by Master Gallardo. The fusion of the masculinity of agave and the seductive feminine power of Damiana creates a magical passionate experience unique to Agavero. One sip and your sure to discover the passion that is Agavero.


About the Survey: Agavero's survey was conducted August 13-18, 2008 by IPSOS Public Affairs, a global, survey-based research company owned and managed by research professionals. For the survey, a national sample of 1,220 adults aged 21 and older who had consumed spirits in the past 30 days were interviewed online using Ipsos' U.S. online panel. Quota sampling and weighting were employed to balance demographics and ensure that the sample's composition reflects that of the actual U.S. adult population according to Census data and to provide results that are intended to approximate a probability sample. An unweighted probability sample of 1,220 respondents, with a 100% response rate, would have an estimated margin of error of +/-2.8 percentage points, 19 times out of 20.

(Lisa Stringham Zeno for Agavero Lisa.stringham(at)zenogroup.com)
Tell a Friend
•
Site Map
•
Print this Page
•
Email Us
•
Top