News from Around Banderas Bay | October 2008
After School Fun for Students & Teachers

Laura Gelezunas - PVNN



Casa Comunidad is a non-profit organization dedicated to helping children and adults develop the necessary skills to be successful, positive contributors to their multi-cultural, bilingual community. For more information visit PeaceMexico.org.

There's the sound of ethnic dancing music flowing from classrooms in various schools around the Bay of Banderas. Some local teachers are switching places with their students and making the most of their time after the workday by returning to the classroom.


They are taking their education to the next level by participating in Casa Comunidad's teacher training courses, which gear them up for the after school program.


"The focus is on making it dynamic, giving the teachers different strategies and innovative ideas on different ways they can interact with the children in an after school program," says program coordinator Monica Martin. "So the teachers are really excited to have a chance to share their passion for sports or dance or art with the children in a more informal, fun setting."


The four-week session covers coping with behavior issues, keeping the kids motivated and making sure everyone gets the most from their experience. This is the third year for the after school program and includes 35 teachers, 15 schools, and over 500 students spanning from Mezcales all the way to San Pancho.


"The teachers are really intrigued by the fact that there is someone that is doing this after school program," says Monica. "A lot of them have never even heard of anything like this and the fact that they're teachers, I think they have an interest in working with kids, giving them individualized attention because they're not able to do that during the morning."


Public school teachers lack many resources and support. Casa Communidad organizers offer educators backing so they can create an invigorating, fun environment for the children.
---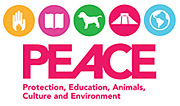 A Banderas Bay non-profit organization, PEACE acts as an umbrella organization for four charitable programs, Casa Comunidad, Ayuda Los Animales (Help The Animals), a Women's Co-Op (Manos de Mujeres Unidas) and Community Pride. It is a U.S. non-profit 501(c)(3) organization, which accepts tax-deductible donations and a Mexican Civil Association that issues facturas for donations. For more information, please visit PeaceMexico.org or click HERE to read more about PEACE.
---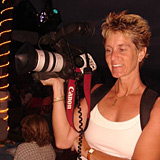 After having spent 10 years in the world of US broadcast news, Laura Gelezunas decided to unleash her skills on Puerto Vallarta by opening Video Diva Productions, a full-service, professional digital video company. Whether you're interested in a sales video, WEBmercial, music video, feature story, documentary, or corporate event video coverage, she has the experience, equipment and talent to coordinate a professional production. For more information, visit her website at VideoDivaProductions.com.
Tell a Friend
•
Site Map
•
Print this Page
•
Email Us
•
Top