Entertainment | Restaurants & Dining | October 2008
Random Observations and Reviewing the Reviewers

Liana Turner - PVNN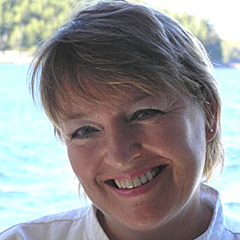 As a long-time resident and one of the city's best known chefs, Liana can answer all of your questions about food, drink, home matters and living in Puerto Vallarta, so if there's something you'd like to know, please write to her at lianasea(at)msn.com.

My vote for the best food reviewer in Puerto Vallarta results in a tie. Neither one is influenced by advertisers. They work independently. They work hard but are not payed for what they are doing. Both of these fine gentlemen keep us informed about the best places to eat as a labor of love, not as a commercial enterprise. They both deserve a four star rating!


Douglas Cullen is the creator of vallartablog.com. He has been living in Vallarta since 2001, and is the former owner of The Coffee Cup. Doug does a great job of finding out-of-the-way and largely unknown places that are worth visiting. His reviews are written in a casual style, and he often presents a photo of the actual plates served. In addition to his restaurant reviews, he writes about interesting local scenes and locations, and his photographs are a great addition to the blog. You can find this blog at VallartaBlog.com.


Gary R. Beck is well-known around town as a writer, horticulturist, BanderasNews restaurant reviewer and all-around good guy who is full of information about Vallarta. Gary's restaurant guide, Puerto Vallarta Restaurant Guide Beck's Best, is available in a spiral bound version and online. There is a cost, but only to cover the costs of printing and compiling. Gary spends a fortune running around trying every place in town, so we don't have to. He finds the best and tells us about it. You can find information about how to get the book at CafePress.com.


Taiwanese vegetarian food is not something one would normally go looking for in a Mexican market, but that is what you will find if you go to the market at Palmar de Aramara (the area behind Sam's Club and to the South.) The menu changes a little bit every day, but they always seem to have egg rolls (nice... with bean threads, vegetables and soy protein inside,) a curry dish, hum bow (a round dinner roll-like bread with sweet and savory vegetables inside. I actually prefer the meat version, but these are pretty good too), sautéed vegetables, noodles, and all at a very good price. This place is worth checking out for an economical and healthy lunch.


The leg of lamb in red wine sauce from Costco seemed like a good idea. I wasn't in the mood to cook, but I wanted to treat myself. I heated it up and sat down with anticipation. The first bite was disappointing, and so were the rest. It was way overcooked and the fat and gristle were congealed unappealingly.


The flavor was unimpressive, and I wasn't even bothered when, later in the day, I opened the fridge and the leftover portion jumped onto the floor. I was actually sort of relieved. I would highly recommend splurging a little and getting Costco's boneless leg of lamb in the fresh meat department. It is not pre-cooked and is tender and juicy, but with a great lamb texture and flavor, the way it should be.


I would rather spend an hour cooking the lamb than spend two hours kicking myself for being dumb enough to buy the pre-cooked version. A prime example of "You get what you pay for" and, more importantly, "Fresh is best."


The Irreverent Chef, a.k.a. Liana Turner, is the chef and owner of Paradise Bakery and Catering. Serving the "Best Cinnamon Rolls in Vallarta," along with delicious sandwiches, salads, main dishes and yummy sweet treats every day but Sunday, and providing all styles of catering services, from pre-prepared meals to-go for informal gatherings to full service elegance for dinners, cocktail parties, wedding receptions and special events, Paradise Bakery & Catering is located at Sierra Aconcagua 299, Prolongacion Brasil, Colonia Lazaro Cardenas, Puerto Vallarta. For more information, call (322) 222-5133 or visit VallartaCatering.com.

Click HERE for more articles by The Irreverent Chef
Tell a Friend
•
Site Map
•
Print this Page
•
Email Us
•
Top