News from Around Banderas Bay | November 2008
Los Bambinos' Smash Opening Night

Polly G. Vicars - PVNN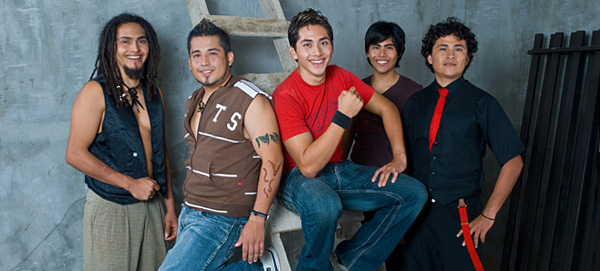 Metamorsa AKA Los Bambinos - handsome by any name (Photos by Paco Ojeda)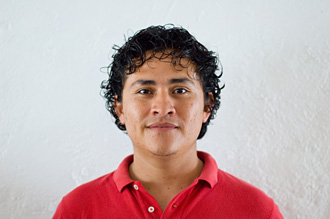 Carlos Morales Salinas, the eldest, lead soloist and founder of the group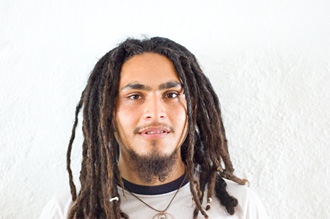 Lázzaro Morales Salinas, next in line and the electric guitar specialist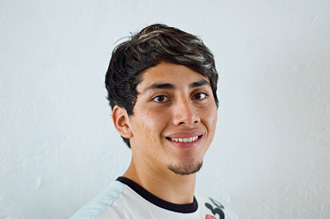 Immer Morales Salinas, next in line, the acoustical guitar man and M.C.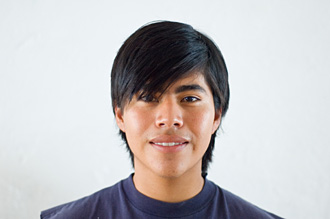 Giorgio Morales Salinas, the youngest, lead solist and the bass man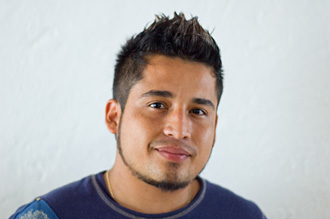 Luis Leana Salinas, the cousin, lead soloist and bongo player

Puerto Vallarta - Los Bambinos took the stage for their premiere show of the season at the Santa Barbara Theater to an ovation of clapping hands, loud cheers and intense whistles from a greatly animated audience. The quintet of four brothers, Carlos, Lazzaro, Immer, Giorgio and their cousin Luis opened with a fast paced Latin number which had many dancing in their seats.


For us fans, who have seen them grow and mature from callow young boys to mature men with strong voices and great mastery of their musical instruments, it was a fantastic evening that proved these guys have that indefinable special "something." The first act tunes were announced by brother Immer in greatly improved English and with an innate sense of timing that put the audience in a spirited mood.


An a cappella rendition of "The Lion Sleeps Tonight" featured the impressive singing range of Cousin Luis and brought special cheers from an audience member from South Africa. Los Bambinos' mastery of the growing trend toward a cappella delighted us all, none more than Husband who has become almost as rabid a fan as I am. The guys moved seamlessly from "Perfidia" to "Corazon Espinada" and to the crowd favorite "Guadalajara" and many other Latin tunes.


This is a good time to clear up any confusion about the group name "Los Bambinos" versus "Metamorsa." They are Los Bambinos and will forever be for us in Puerto Vallarta. When they tried to register their name for the rest of the world, a group in South America already had the name. So they came up with Metamorsa, a word using the first letters of their surnames - Morales Salinas in conjunction with meta (in Spanish target or goal.) So for their new CD and when they go on tour, they will be "Metamorsa." Immer announced that this new CD of original music "Imaginar," directed and produced by well known musician Blaine Selkirk, was going on sale after the show.


So Metamorsa AKA Los Bambinos debuted several of their original tunes. Brother Carlos' plaintive rendition of "Marlena," which, according to Immer was a song written about his first girl friend, was heartrending.


Cousin Luis' "Ya Me Canse" tells the story of a guy who wails that he is tired of just being one on a gal's list of lovers and he is tired of writing love songs to her and getting nothing in return, evoked emotions familiar to most of us whether old or young.


Brother Lazzaro's electric guitar sang as he took his turn in the spotlight.


During the intermission, people were praising the progress this group has made from wandering troubadours to accomplished stage musicians. Then the second act was on and Rock and Roll took over, covering the Beach Boys, the Beatles, the Everly Brothers and the Eagles with their own flair and musical talent.


Youngest brother Giorgio, whose voice has continued to improve as he has moved from boy soprano to manhood, nailed his solo "Desperado" and showed his musical versatility on both bass and acoustical guitars.


Immer continued his MC duties as well as accompanying every tune with his acoustical guitar and his great voice. The show ended with raucous applause and an encore of everyone's favorite "La Bamba."


As Metamorsa or Los Bambinos, these four brothers and a cousin shine - - their voices, their personalities and their music!


Los Bambinos will perform every Monday night at the Santa Barbara during the high season. Tickets are the same price as last year, $220 pesos per person. They can be bought at the box office of the Santa Barbara Theater at Calle Olas Altas 351 on the south side of Puerto Vallarta or reserved at (322) 223-2048. Better hurry to get yours as Los Bambinos always perform to a sold out crowd! See you on Monday, December 1st?

Photos by Paco Ojeda
---

Polly G. Vicars and her husband of 57 years, Hubert (a.k.a. "Husband") retired to Puerto Vallarta in 1988 and soon became active members of several charitable organizations. Polly is the author of "Tales of Retirement in Paradise: Life in Puerto Vallarta, Mexico" [a sell-out!] and "More Tales of Retirement in Puerto Vallarta and Around the World." Proceeds from the sale of her books go to the America-Mexico Foundation, a scholarship foundation that is their passion.

Click HERE for more articles by Polly Vicars, or click HERE to learn more about Becas Vallarta and the America-Mexico Foundation.
Tell a Friend
•
Site Map
•
Print this Page
•
Email Us
•
Top