News Around the Republic of Mexico | December 2008
TBF's Cabo Study Generates Action in Mexican Senate

Pete Johnson - billfish.org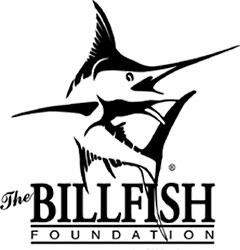 The complete report with all survey results is available online at the TBF website: billfish.org.
A recently released economic study commissioned by The Billfish Foundation (TBF) on the billion dollar-plus annual impact sport fishing brings to Mexico's greater Cabo San Lucas/Los Cabos region, has caught the keen attention and responsive actions of two of Mexico's senators.


Citing TBF's research on the value of sport fishing to the economy of Baja California Sur and all of Mexico, Senators Luis Coppola Joffroy and Humberto Andrade Quezada have placed upon the floor of the Mexican Senate an ambitious effort to utilize sport fishing as an economic development tool for all of coastal Mexico.


Of immediate importance is a proposal to amend Mexico's national fisheries law to specifically state that marlins, sailfish, swordfish, rooster fish and dorado are to be used exclusively for sport fishing and that these species may not be sold, even if taken as by-catch by commercial fisheries.


Recent attempts by Mexico's fisheries agency, CONAPESCA, to establish liberal by-catch allowances for billfish, dorado and other species have drawn sharp criticism from sportfishing and conservation organizations.


"Once passed into law this clarifying language should prevent bureaucrats in CONAPESCA from ever again tampering with Mexico's historically profound sportfishing conservation regime," said Dr. Russell Nelson, TBF's chief scientist.


The action was based off the comprehensive 126-page research study conducted in 2007 and 2008 to estimate the dollars, jobs and tax revenues created by anglers focusing on Baja Sur's "sport fishing triangle" showing the enormous effect sport fishing tourism brings to the area. The region includes the Los Cabos communities of East Cape, San Jose del Cabo, and Cabo San Lucas, all once small fishing locales.


In recent years the region has become a major North American tourist destination driven heavily by its world-class striped marlin fishery. In turn sport fishing has also become a major provider of jobs - over 24,000 - and has brought a huge revenue stream of dollars into Mexico's economy.


Nelson, along with Guillermo Alvarez, TBF's Mexican conservation director said information was needed to communicate the importance of the Los Cabos fisheries to its local, state and national leaders.


Headquartered in Ft. Lauderdale, Fla., The Billfish Foundation works with governments worldwide advancing the conservation of billfish and associated species to improve the health of oceans and regional economies. It has been assisting in the Baja Sur region since 2002.


Besides Mexico's state and federal government officials, TBF President Ellen Peel said the report was distributed to industry and academic interests in Mexico as well. The results will also be presented before the national Chamber of Commerce in Mexico City in January.


The study showed in 2007, 354,013 people, most all of them international visitors, fished in Los Cabos. While there they spent an estimated $633.6 million dollars for lodging, charter boats, food, transportation, tackle, fuel, and more. These expenditures started a series of cascading economic effects in the local economy, creating: 24,426 jobs, $245.5 U.S. million in local and federal tax revenues, and $1.125 U.S. billion in total economic activity.


Additional benefits accrued were Los Cabos angler expenditures generating an added $145 U.S. million to Mexico's Gross Domestic Product; 10,469 additional jobs created elsewhere in Mexico and $75 U.S. million in taxes added to the federal coffers.


But the area has long attracted the interests of Mexico's "fishing mafia," and illegal foreign commercial long-liners and netters in the Sea of Cortez (Gulf of California) waters and Pacific Ocean coasts.


Nelson said 88 percent of international anglers who have fished in Cabo said they would be less likely to return if they knew the commercial harvest of billfish increased.


The report revealed the most targeted species of interest for sport fishermen were dorado (also known as dolphinfish and mahi-mahi) registering nearly 95% with a success catch rate of over 81%. Marlin were second at nearly 90% with a success rate of over 82% and tuna were the third most popular at over 86% with a 75% success rate among the 10 species listed.


Juvenile dorado and tuna are also part of the food chain for the migrating billfish.


The dorado, a species that under Mexican fisheries law is supposed to be strictly relegated for sport fishing, has for years attracted the interests of illegal commercial fishing. A highly controversial new regulation - NOM-029 - allows for the "incidental" harvest of billfish, dorado and other species within Mexico's 24 year-old conservation zones.


Recent seizures of illegal dorado catches in double digit tonnage have also produced headlines in Mexican newspapers and attention to its commercial fishing mafia.


Multiple tons of the illegal dorado catches, intentionally mis labeled, have crossed into the United States by semi-tractor trailer trucks through Arizona (Nogales) and California (Tijuana.)


"This destructively affects fishing resources and the millions in tourist dollars that also support sport fishing such as catch-and-release for striped marlin in the region," said Nelson.


"This has been an up-and-down year for TBF in Mexico," said Ms. Peel," but we have ended 2008 with a huge success. Dr. Nelson's work with our economic study and Alvarez's commitment to unyielding advocacy before the Mexican government has turned the tide."


"Senators Coppola and Andrade should be hailed as true leaders in Mexico as they both clearly see that promoting sustainable development based on carefully managed sport fishing tourism is an economic and ecological win - win situation for that nation," emphasized Peel. "These two men are fighting for the region's life blood that is within the marine waters of the region - to destroy this resource would be economic suicide to thousands of jobs in Mexico."


The official documentation (in Spanish) of this action by Senators Coppola and Andrade in the Senate Gazette is available online at: senado.gob.mx.


The Cabo research study was produced by Southwick Associates, Inc. of Fernandina Beach, Fla., Nelson Resources Consulting, Inc. of Oakland Park, Fla. and Firmus Consulting of Mexico City, Mexico. The complete report in English and Spanish with all survey results is available online at the TBF website: billfish.org.

Established in 1986 The Billfish Foundation is the only non-profit organization dedicated solely to conserving and enhancing billfish populations around the world. TBF's comprehensive network of members and supporters includes anglers, captains, mates, tournament directors, clubs, sport fishing and tourism businesses. By coordinating efforts and speaking with one voice, the organization works for solutions that are good for billfish, not punitive to recreational anglers and good for the local economy.
Tell a Friend
•
Site Map
•
Print this Page
•
Email Us
•
Top