Americas & Beyond | December 2008
John Brownlee Named Chairman of The Billfish Foundation's Board of Trustees

Pete Johnson - Billfish Foundation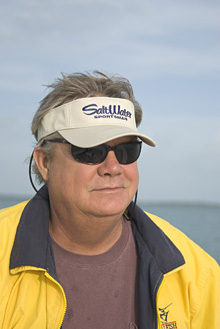 John Brownlee of Islamorada, Fla., has been named the chairman of the board of trustees for The Billfish Foundation, a non-profit organization dedicated to conserving and enhancing billfish populations worldwide.
Ft. Lauderdale, Fla. - Internationally respected marine journalist, editor and conservationist, John Brownlee has been named by The Billfish Foundation as chairman of its board of trustees.


A member of TBF for over a decade Brownlee was appointed to the board in the summer of 2002. For the past year he served as vice chairman before being appointed chairman succeeding Ms. Joan Vernon.


"It's an honor to be named chairman of TBF," said Brownlee. "No other organization has done more to protect worldwide billfish stocks, and the current board and I will strive to continue TBF's groundbreaking conservation work in areas like Mexico, Latin America and South America, as well as continuing to attempt to persuade ICCAT to take a stronger stand on billfish conservation."


TBF President Ellen Peel said, "Having John serve as TBF Board Chair will be exciting. He understands the fishery management systems having served on the federal South Atlantic Fishery Management Council for six years. His term included one year as chairman." Peel added, "One difficult challenge for passionate anglers is to understand change to the fishery management regulations must be made through established parameters following very specific regulations. John understands those realities and he understands the sportfishing community and the link between good conservation and good economics to related businesses."


As a committed conservationist Brownlee also served two years as the SAFMC council's recreational representative to the ICCAT (International Commission for the Conservation of Atlantic Tuna) advisory committee. Years earlier he served as the treasurer of Florida's highly successful "Save Our Sealife" amendment campaign to ban commercial netting off Florida's coasts and approved by its voters in 1994. He's been Florida's chairman of the Coastal Conservation Association and has served on the CCA's national board. He's also the upper Keys representative for the International Game Fish Association (IGFA).


Earlier this year the Bonnier Marine Group named John its editor-in-chief of Salt Water Sportsman Magazine, the country's oldest and largest saltwater fishing magazine. For over a decade he had served as the magazine's senior editor and later as a regional sales manager before joining Sport Fishing and Marlin magazines as a senior editor. Prior to rejoining Salt Water Sportsman, he launched Center Console Angler magazine in 2006.


An extensive traveler, John and his wife Poppy make their home in the Florida Keys in Islamorada, the "Sport Fishing Capital of the World."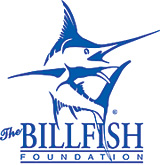 Established in 1986 The Billfish Foundation is the only non-profit organization dedicated solely to conserving and enhancing billfish populations worldwide. With headquarters in Ft. Lauderdale, Fla., USA, TBF's comprehensive network of members and supporters includes anglers, captains, mates, tournament directors, clubs, sport fishing and tourism businesses. By coordinating efforts and speaking with one voice, the organization works for solutions that are good for billfish, not punitive to recreational anglers and good for the local economy. TBF's website is Billfish.org and its phone number is 800-438-8247.
Tell a Friend
•
Site Map
•
Print this Page
•
Email Us
•
Top