Entertainment | Restaurants & Dining | December 2008
Boca Bento - It's All About the Food

Gary R. Beck - PVNN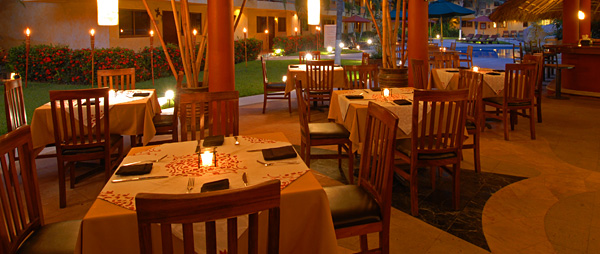 Boca Bento Latin Grill is located at Ave. 5 de Mayo 445, Mismaloya, (322) 228-0126, Toll Free US 1-877-893-7654.
When Stewart and Monika Haverlack took over management of Casa Iguana Suite Resort right off Highway 200 (Barra de Navidad), they moved their fixture of fine dining, Boca Bento, from Basilio Badillo on the southside of Puerto Vallarta to Mismaloya.


An enormously tall palapa covering is the roof of the dining area with glass doors giving quietude, openness and cooling temperature. Green hills surround the property. Inside the furnishings are classy and classic. Many guests feel casual comfort upon entering.


The direction of the menu remains the same, but with less emphasis placed on Asian cuisine and more on Latin inspired dishes with touches of various Asian accents. Executive chef Juan Zuno continues his repertoire of fine flavorful traditional Mexican cuisine mixed with "foreign" flavorings.


Since this is the dining area for the lodging facility, meals are served from breakfast [Queso Fundido, Chilaquiles, Omelets, Eggs Benedict] and lunch [Fish Tacos, Tortilla Soup, Chicken or Shrimp Caesar Salad, Southwestern Cobb Salad] through dinner.


A personal favorite remains offered: Yellowfin Tuna Tartare with avocado, ginger and Wasabi foam with 3 Chile vinaigrette on Asian spoons. Delicate yet spicy flavors are combined with a masterful presentation. Signature appetizer Crisp Panko Calamari comes with a Chipotle Aioli dipping sauce. Light gold in color, the battered squid was not chewy, but its delicate flavor was enhanced by this garlic-pepper sauce.


A restful repast was enjoyed between the courses. It is called Soup Sip, a small soup of the day sample, which on this occasion, was Roasted Poblano Cream with Crème Fraîche and toasted almonds.


The highlight of the evening was the Achiote Miso Marinated Broiled Sea Bass Fillet with sautéed zucchini, sticky rice in a sweet soy glaze and cilantro chard sauce. The moist delightful flesh was actually red from the marinade and swayed us into thinking it was salmon. This entrée was worth the visit alone.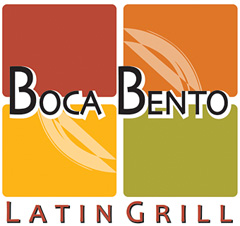 Chipotle dusted Grilled Jumbo Shrimp Diablo was a tastebud exciter, served with Pad Thai. The Ribs here are always high on our list. Presented with a rather bland Peruvian potato salad, the ribs are chipotle honey glazed.


What could finish the meal better than a trio of Crème Brûlées? On this visit, the flavors were Coconut, creamy soft and light-bodied; Ginger, very light, rich and creamy; and Chocolate-Habañero, very rich, top quality, but no spice.

Open for breakfast, lunch and dinner, Boca Bento Latin Grill is located inside the Casa Iguana Resort at Avenida 5 de Mayo 455 in Mismaloya. For more information or to make your reservations, call (322) 228-0186 or visit BocaBento.com.

Click HERE to read more about Boca Bento Latin Grill.
---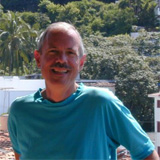 After 20 years in the San Francisco restaurant business, Gary R. Beck turned his attentions to cooking, dining out, creating recipes and exploring Puerto Vallarta's rich array of eateries. Famous for his restaurant guide, available online at CafePress.com or Lulu.com, Gary also writes restaurant reviews for Puerto Vallarta newspapers, Bay Area magazines, and now, a feature column for BanderasNews.com. Contact Gary at garyrbeck1(at)yahoo.com.
Click HERE for more articles by Gary R. Beck.
Tell a Friend
•
Site Map
•
Print this Page
•
Email Us
•
Top