Entertainment | Restaurants & Dining | December 2008
Tony's Please - As Delicious as Ever

Gary R. Beck - PVNN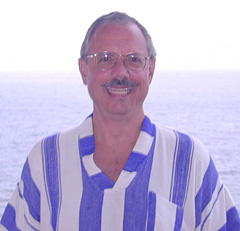 BanderasNews food writer and Puerto Vallarta restaurant reviewer Gary R. Beck, revisits Tony's Please.
At the risk of aging myself (even more,) I need to point out I have been a loyal regular customer of this establishment since back in the days of the 1970's and 1980's when it was located all by itself on Encino not far north of Rio Cuale.


Back then, few reliable places were available for tender gringos to eat. While customers danced on the tables and men shared pool shots in the back room, diners waited until called in remarkably accurate order to a vacant table.


Tony ran this place and watched over all guests, most familiar to his eyes. Locals were loyal to him and his food. According to several knowledgeable sources, the name Tony's Please came about by so many guests hailing a taxi and saying "Tony's, please." Such are legends made, fueled by the Hollywood jet set, such as the Burtons and Hustons to enliven its mystique and leave us with many fond memories of days past.


We enjoyed simple Mexican dishes but marveled at the International range of the offerings. Chicken Tetrazzini became a longtime favorite as did the Chicken Livers and Onions, Shrimp or Chicken Crępes in a creamy rich sauce and Pepper Steak. He moved the establishment up to Highway 200 heading south. Although the pool tables grew to four and the view spectacular before the surge of south side high rises, people would not venture up that far, even by taxi.


Around that time, his son Antonio, our waiter before he could legally drink or vote, who as soon as we sat down, would disappear and return with our usual drinks, each served to the correct guest, took over the reins, keeping the almost identical staff and original menu. He opened in south side and recently edged next door with an entirely new design but the same good food.


All dinners start with a crisp iceberg lettuce wedge with slices of tomato and white onion dressed with a sharp white vinegar. Sounds like a mother's luncheon dish many years ago, but it has been a custom here so one expects the crisp, sharp start to the meal. A house specialty, as if the entire menu is not, is the garlic soup with one egg. No, this is not an egg drop soup. The egg is slid into the hot garlicky broth and served. The smooth softness of the egg blends wonderfully with the intense soup flavor. Visit after visit, it is difficult to opt for a different starter.


One diner with a good appetite ordered a "surf and turf" not on the menu, but composed of a petite filet mignon and two bacon-wrapped shrimp with a good smokey flavor. The plate was laid out beautifully and little was shared. Another chose the ubiquitous Mexican Plate, but Tony's stands out for its freshness and traditional seasonings. With rice, beans and guacamole, were a stemless chile relleno, flauta and cheese quesadilla.


Without hesitancy, the Chicken Livers and Crępes are highly recommended. Countless times both have brought culinary pleasure on a Puerto Vallarta evening.


Open Monday-Saturday from 5:30-11 pm, (closed Sundays) Tony's Please is located at Lazaro Cardenas #440, near Jacarandas, on the south side of Puerto Vallarta.
---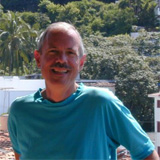 After 20 years in the San Francisco restaurant business, Gary R. Beck turned his attentions to cooking, dining out, creating recipes and exploring Puerto Vallarta's rich array of eateries. Famous for his restaurant guide, available online at CafePress.com or Lulu.com, Gary also writes restaurant reviews for Puerto Vallarta newspapers, Bay Area magazines, and now, a feature column for BanderasNews.com. Contact Gary at garyrbeck1(at)yahoo.com.
Click HERE for more articles by Gary R. Beck.
Tell a Friend
•
Site Map
•
Print this Page
•
Email Us
•
Top