News from Around Banderas Bay | January 2009
Becas Vallarta Valentine Benefit Concert Under the Stars

Cecile Scriban - PVNN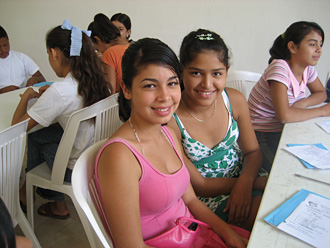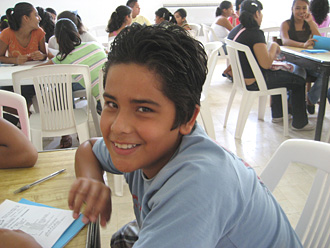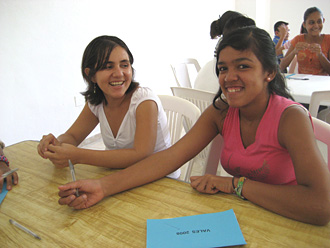 Join Becas Vallarta at the Westin Resort & Spa on February 6 at 7 pm for a concert benefiting the AMF's scholarship students.
What better way to celebrate Valentine's Day than to enjoy a romantic classical piano and violin concert on the enchanted shores of the Westin Resort with your beloved one?


Let yourself be serenaded by the virtuoso violin of Daniel Juárez Armenta and the lyrical piano of Alejandro Villarreal in a recital of classical romantic music that is sure to satisfy the most demanding of music lovers.


Music by Chopin, Rachmaninov, Claude Debussy, Manuel Ponce will fill your heart and senses. These are the two musicians who delighted packed audiences with their superb Christmas recitals at the Church of Our Lady of Guadalupe.


So let's make a rendezvous by the palmy groves of the Westin under star-studded moonlit skies, by the shimmering waters of the Bay of Banderas with cruise ships majestically gliding out to sea and sweet music wafting in the air. Sheer magic!


And to top it all, dine the same evening in the romantic setting of Westin's Arrecifes Restaurant on the beach, just a few steps from the concert stage and enjoy a 20% discount on presenting your concert ticket.


The proceeds from this beautiful evening will go toward scholarships for Vallarta's bright young people who have great educational goals, but small resources with which to fulfill those goals. You can make it happen for them!


What: Piano and Violin Classical Music Concert


Where: Hotel Westin Resort and Spa, Los Jardines El Patio Los Arcos


When: Friday, February 6, 2009 7:00 pm


Why: To provide scholarships to Vallarta young people of high ability and low economic resources


How (much): Adults: $200 pesos - Students: $100 pesos


Where to get tickets:


Cecile Scriban - (322) 223-4606 or celiatsascri(at)hotmail.com
Polly Vicars - 223-1371 or phvicars(at)gmail.com
Mariel Fregoso - 221-0789 or csolaire(at)prodigy.net.mx
Ricardo Murrieta - 224-9966 or blm(at)prodigy.net.mx


To learn more about Becas Vallarta, click HERE or visit BecasVallarta.com. If you would like to volunteer or make a tax deductible donation, please call Polly Vicars at 011-52-322-223-1371 or Buri Gray at (322) 221-5285, or send an email to becasvallarta(at)gmail.com.
Tell a Friend
•
Site Map
•
Print this Page
•
Email Us
•
Top