Editorials | Opinions | February 2009
Advertising in Mexico Whitewashes Reality

Daniel Gomez - PVNN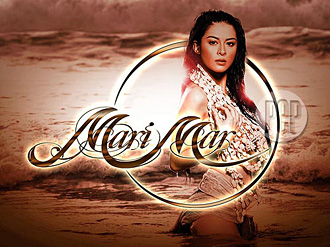 Growing consumer awareness means that the days of single skin-tone television and advertising are coming to an inglorious end in Mexico.
I recently received a flyer to an event that was hosted this past month in Vallarta celebrating lesbian artistic diversity across Mexico. The event was aimed at both the local and international lesbian community.


What bewildered me and my lesbian friends who gave me the flyer were the two models posing in the ad. They are blonde, blue-eyed and Nordic-looking women whose physical similarity to most lesbians I know in Vallarta is next to non-existent. I know plenty of young, beautiful, hip lesbians but can't think of any who look like they just stepped off the plane from Stockholm.


The flyer is part of an unsettling trend I have noticed since returning to Mexico a year ago. While the Mexico I live in is a tapestry of ethnic origins and thrives in a cultural, social and linguistic cacophony, the Mexico represented in advertising in particular and media in general, regardless of channel, is homogenous, generic and generally blonde, if not blue-eyed.


One need only review recent mobile phone advertisements, beer commercials, property billboards, department store catalogues, government propaganda and, more glaringly, telenovelas to see a disturbing pattern that omits a very real and large part of the Mexican population.


The New York Times picked up on this as far back as 1995 in an article entitled The World; Racism. Mexico's in Denial. Type in "Racism" and "Mexico" in any search engine and you'll come across a plethora of articles and blogs on the subject. To some, Mexico's social structure is based as much on race as it is on class. And while many are quick to deny this reality, the media undermines their protests.


I am perhaps overly sensitive to this having spent the past ten years living in Britain, a country desperate and, at times slow, to tear down its own barriers. My years as a brand strategist across Europe and the Middle East also served to heighten my awareness and appreciation for the need to be culturally sensitive and relevant in media.


I recognize that Mexico is changing and optimistic about its future and its responsibilities. There is noticeably more social integration and mobility while community activism and social programs are increasingly visible. There is now, at the very least, an expectation of equality.


So it was disappointing to see a lesbian event succumb to the same mistake as the mainstream media and advertisers. Feeling mischievous I wrote the organizers and pointed out that most Mexican women don't look like the blonds in the flyer. The response was quick, if predictable: They had tried but failed to find any images of Latino women on the Internet because there are few if any stock-photos of gay Latinas.


It is true that Mexico is a rich mosaic of races and ethnicities and that it is virtually impossible to capture one true Mexico in a simple photograph. So I grant them their argument that a Mexican look is hard to define. But there are certainly images more representative of Mexico and Mexicans than were used in the flyer or are used in advertising across Mexico. To prove my point, I logged on to istock.com and in less than five minutes I found at least six suitable stock-photos and emailed them to the event organizers.


The dismissive argument that it's difficult to find images is, in my view, lazy, irresponsible and racist - however unintentional. My advice to advertisers is to spend a little money and be rewarded.


Both agencies and advertisers alike have a responsibility to promote a more inclusive view of the world. While most of us do not want to see the monotony of everyday life reflected in advertising, we would love to see someone who looks like us, our sisters or our friends from time to time.


Perhaps my expectations are unreasonably high but a cursory poll I conducted amongst friends showed most are getting tired of this type of advertising. Do under-represented groups have a responsibility to be more inclusive in their advertising? Yes, as does everyone else in the business.


Marketing books are full of theories and strategies to help advertisers and their army of creative agencies identify, segment and target consumers. The grand master of marketing, Kellogg Business School's Philip Kotler, has made a successful career of advising corporations and lecturing MBA students on marketing best practice. In each of his books he has made a strong case for understanding the customer. Failing to truly understand and respond to your customer is akin to a pilot ignoring a severe storm warning before take off: It can lead to a devastating crash.


The solution? Pay attention, listen and respond. Offer a world view that is not only positive but inclusive. You'll find consumers respond appreciatively. It's a big order but a necessary one.


The good news is that consumers are increasingly savvy and politicized about marketing. They demand greater attention and care from the brands they support and, by extension, the ideas they are asked to endorse through their purchases.


Consumers want to be spoken to in an honest way and want to see themselves reflected in the world they are being sold. There are hundreds of examples of brands that paid the price for falling out of step with consumer sentiment and needs. Kleenex has felt consumer wrath for logging old growth forests and Coors for allegedly supporting far-right groups.


More recently there has been a backlash against Sharon Stone and, through association, Christian Dior, for Stone's suggestion that earthquakes in China were a karmic response to the Chinese government's treatment of Tibet.


Growing consumer awareness, spurred by increasing access to the Internet and the globalization of media, mean that the days of single skin-tone television and advertising are coming to an inglorious end in Mexico.


One can only hope the practice of exclusion will be consigned to social studies analysis in university lecture halls. Today, advertisers have a choice: Lead the change by rejecting racism or wallow in a monochromatic and increasingly isolated. Those who accurately reflect the world around them can benefit.


Daniel Gomez is a brand strategist and partner at Mijo. Based in Puerto Vallarta, Mijo is a strategic brand design agency servicing clients across North America and Europe to create breakthrough brand communicatiuon solutions. To learn more about Mijo Brand Strategy Design, call (322) 223-2837 or visit mijo.com.mx.


Click HERE for more articles by Daniel Gomez.
Tell a Friend
•
Site Map
•
Print this Page
•
Email Us
•
Top