News from Around Banderas Bay | February 2009
Puerto Vallarta Little League Inauguration and Opening Day, February 28th

Bob Cohen - PVNN

The Puerto Vallarta Little League will begin their first day of official play on Saturday, February 28th at the Sports Stadium baseball field at 10:00 AM after a ten year absence of Little League in our city. The inaugural ceremonies will include three dignitaries, one of which will throw out the first pitch. Rafael Castro, a member of the Mayor's staff in charge of sports, Cesar Macias, the Director of Puerto Vallarta sports and Professor Carlos Murgia from the State of Jalisco and Secretary of Education will all be there. There is even a possibility the Mayor might show up as well. The Marine band will be performing and over 120 kids will be reciting the official Little League Creed in Spanish.


At 11:00 AM two games will start simultaneously for the 9-12 year old divisions and upon conclusion of the six inning games, the 12-14 year old teams will also play two games. The opening season will last 12 weeks and games will be played every Saturday at the baseball field beginning at 10:00 AM.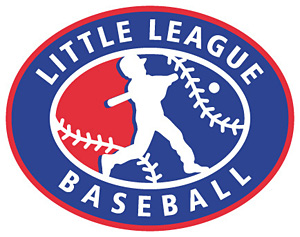 We are still in dire need of sponsors and money but opening day will go off as scheduled, with or without uniforms. For me this has been quite a learning experience and in unexpected ways. Miguel Vargas and Oscar Moreno (co-founders) are as dedicated to seeing the league start and grow as anyone I have ever met. Jerry Bianchi from Colorado, who made a large donation of equipment, has been working daily with Miguel on all start up aspects. Frank Perez from San Francisco contacted me after reading the initial story then had to go back to the states, has returned and has made a donation as a team sponsor and is working on the formation of the league itself.


Promises were made to sponsor teams and since Miguel is starting with no money (and spending his own); we were delayed in ordering uniforms as some the commitments went unfulfilled. Thus, we were stuck on stall a few times for a week each time waiting for the promises to be delivered.


Instead of focusing on the few negatives, we try to focus on the support of the positive. We understand that a start up project is a difficult task and entails more than is originally expected. The economy is surely not at its best time for businesses to make donations, but the exposure created by such a small amount as compared to traditional advertising should be advantageous. It has been quite an experience in getting funding, commitments, support, among so many other obstacles, but it has shown that two cultures can work on a project and if determined it will be a success.


I would like to remind our readers that this is strictly a non-profit organization and there will be no salaries paid to anyone. The only people that will be paid are the umpires and we believe we can talk them into donating their time. At this point, just one week away from the first pitch we are in dire need of financial sponsors at $10,000 pesos for the season. That will include a special "founders" status and uniforms with the sponsor's selected name. Only sponsors for this season will be awarded the "founders" status. Also a banner will be made and hung in the outfield. Publicity will be regular for sponsors as BanderasNews.com will be following league play and writing weekly reports that include the name of the sponsors business. Also, a separate article will be written about each sponsor; either business or personal.


Also, shared sponsorships are available at $5000 pesos each, and small donations in any amount will help. Reach down and pull out $500 or $1000 pesos or more and support our Little League and I will personally come and pick up the donation. All donations over $1000 pesos will be listed on a separate banner as supporters and we hope this banner will continue to grow.
Tell a Friend
•
Site Map
•
Print this Page
•
Email Us
•
Top